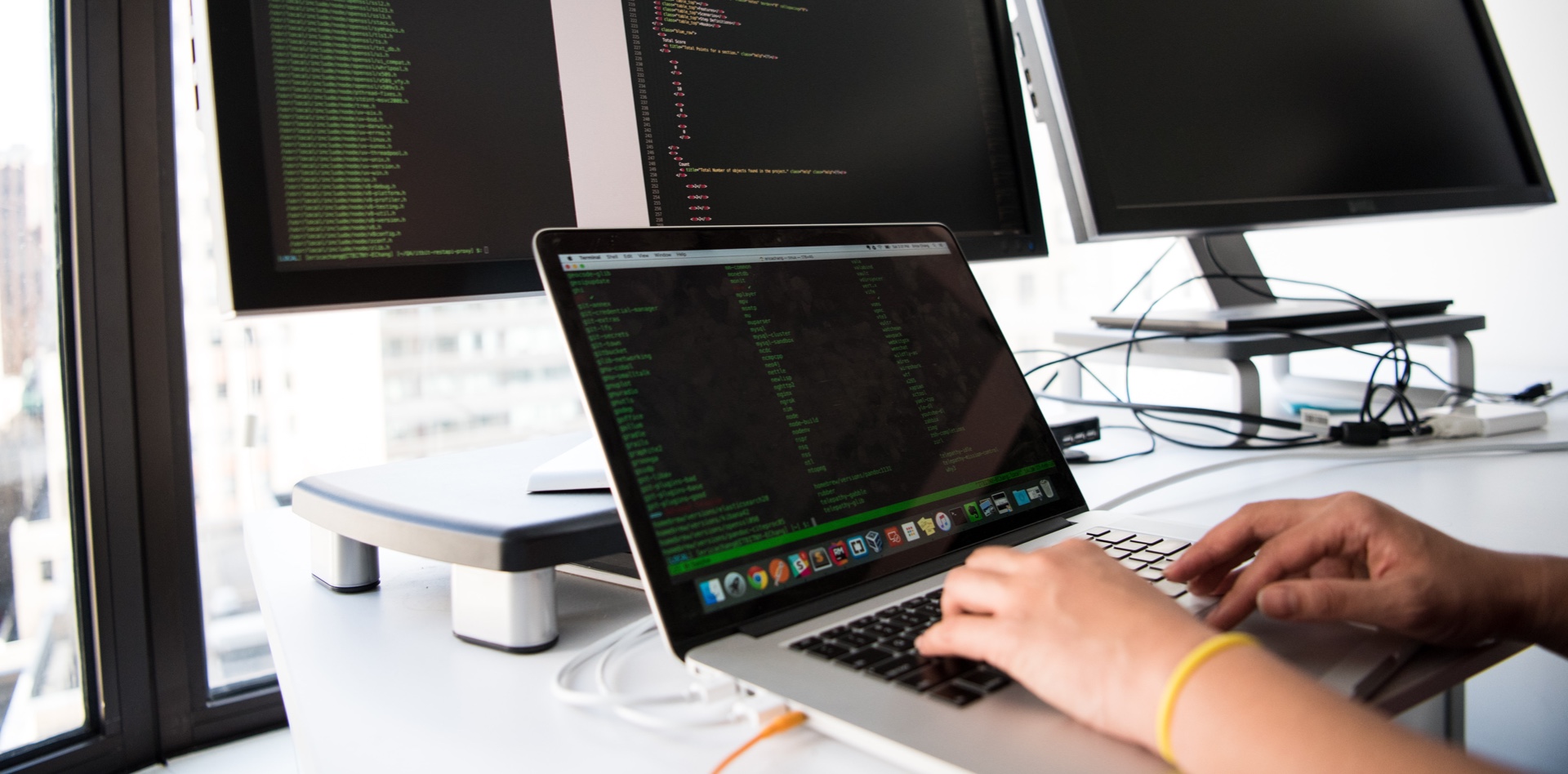 The series of HOW TO entries is designed to explain in an accessible way definitions from the IT industry, in particular concepts that will increase efficiency, sales and allow business expansion. From this post, you will learn what the extended team is and how it enables you to optimize the costs of software development. Let's begin!
What is the extended team development model?
So let's start with a simple definition that will light up a bit about the very approach of this model of establishing cooperation. The extended team is an external partner that creates a remotely working team of programmers using various online tools. This means, more or less, that you do not need to hire specialists for your own office, you can hire a company that will take care of creating your project or its extension remotely. Recently, it is an extremely popular solution among large and small enterprises that create their mobile or web applications – the costs are much lower while maintaining a great level of the produced project.
Will remote working programmers be as good as my in-house team?
It all depends on the choice of software development methodology, matching between the specifications of your project and the experience of an external team of programmers and your in-house developers. Thanks to the development of a communication model that meets the requirements of both parties, there is a high probability that the project will prove to be a huge success and you will save a lot of time and cash.
Where did the popularity of extended teams come from?
First of all, from the needs of the market around the world at the time, extended teams are a kind of outsourcing, only slightly more gentle. The demand for developers keeps growing over time because it's really hard to find a second profession that would offer such high rates to young employees. Huge companies around the world such as Dropbox, Yahoo, Google, Facebook and LinkedIn benefit from the support of external partners. Without this kind of service, today's world would look completely different. Extending the current programming team that works in the office by a few or several additional programmers is a fantastic option. Thanks to this solution, it is possible to employ programmers from other countries, where the rates for programmers are not that high and the quality of the code created is literally as good as the engineers working in the office.
How to verify a highly-skilled remote team of programmers from a weaker one?
Just like you can verify your laptop purchase. At the beginning you consider many options, but as time goes on researching the internet you realize what you need and what you want to avoid. If an external partner is found, it is almost identical – checking opinions, talking with friends, talking with partners and asking detailed questions, asking about projects completed so far, etc. Once you have made your decision, it will be important for the external team to do a short test task for you – so that you can check their competences as a team or individual programmers.

What are the benefits of expanding the team?
There are literally dozens of bigger or smaller advantages of having an external partner who specializes in software development, however, we have selected five, in our opinion the most important.
Greater profit
Earn on jobs that you had to reject until now. Implement more projects at the same time. Leave the competition behind.
Amazing code quality
Properly formatted, verified in the code review process, easy to take over and further develop. A good partner cares for the structure of applications built, consistency and clear names. Does unit, integration and functional tests.
Effective product improvement
External partners use continuous integration and continuous delivery (CI / CD) processes. Automates code validation, testing, deployment. This allows him to constantly and without fail to improve the co-created product.
Rapid extension of the IT team
Invite professional web developers to your team and gain additional resources day by day. A great partner can quickly recruit more specialists when the demand increases.
Cost saving
Use external resources only when you need it – no minimum period. Pay only for the work done. It is the partner who bears the costs of employment, implementation, payments and training of our people.
How to hire such a partner and where to find him?
The market is huge, which works in your favor and disadvantage. Once you choose the right external partner who will expand your current development team and you will be really satisfied with this service – appreciate their work and don't let them go! Today there are a lot of poor quality companies that offer medium programmers at a senior price. How do you find a partner who will be loyal, hardworking and at the same time take care of your finances without offering prohibitive rates?
First of all, look around, do a Google search, look carefully at your LinkedIn account and you will definitely catch someone who is related to the topic. There are rankings of such companies, a good example is Clutch.co or GoodFirms – maybe there you will find your new external partner? It is also a good idea to discuss this topic with friends who are in the industry. Maybe they will recommend somebody sensational to you?