Green Policy
Commitment to a Sustainable Future
Our statement and values embedded in our DNA.
Green Policy according to the European Green Deal
Our mission is to create business based on awareness of social responsibility and on behalf of sustainable development.
The values embedded in our DNA are respect for nature, equality, tolerance and peace. For us, economic development is inseparable from environmental protection.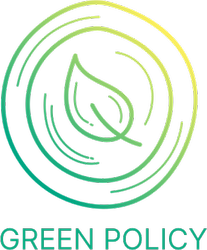 The responsibility we take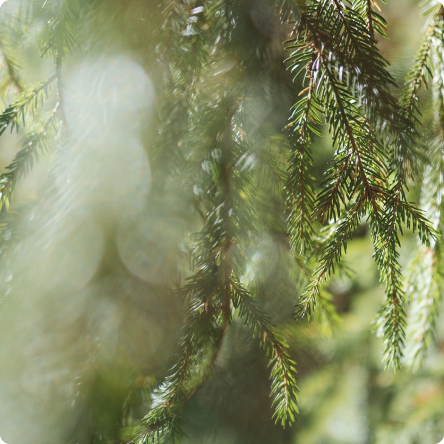 We launched a significant afforestation initiative aimed at planting several hundred trees. In partnership with the Polish State Forests and forestry specialists, we contributed to the rehabilitation of areas that were devastated by a severe storm in 2017.
This catastrophe, which impacted the Brusy municipality, is regarded as the most extensive ecological calamity in the history of Polish forests.
Our efforts have greatly aided the restoration of the damaged regions, which will be rejuvenated soon.
One of our key initiatives is to promote a green office environment. We strive to minimize our energy consumption and reduce waste by implementing the following measures:
Energy-efficient lighting and equipment: We use LED lighting and Energy Star certified equipment throughout our office to minimize energy consumption.
Paperless operations: We encourage digital communications and document storage to minimize paper usage.
Recycling and waste reduction: We have established a recycling program and encourage employees to reduce waste by using reusable containers and mugs.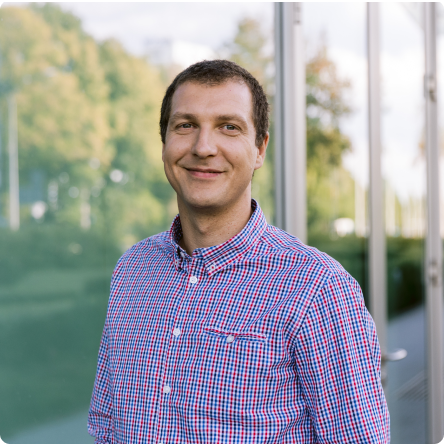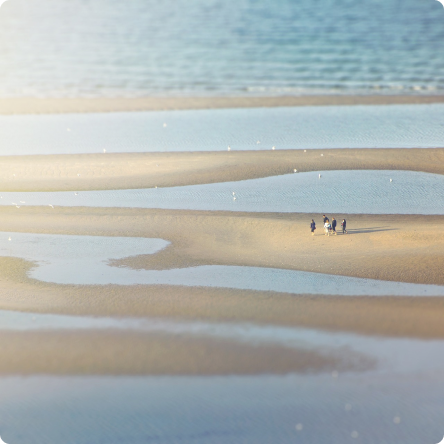 Our clients empower people and companies striving to reach carbon neutrality. You can calculate your footprint using their tools. In addition, our clients have eco-solutions for business. You can earn carbon credits, the currency of the eco world, by choosing:
Eco-transport (e.g. e-vehicles),
Eco-shopping (e.g. reusable shopping bags),
Eco-living (e.g. reducing electricity), 
Reducing Carbon Footprint
Understanding the impact of business activities on the environment is crucial to implementing sustainable goals for the future. By implementing carbon offsetting initiatives, we've been able to reduce our carbon footprint and achieve a value that's lower than the EU average, highlighting our commitment to sustainability. And the best part? We're not stopping there. Our goal is to reduce our CO2 emissions by 50% by the end of next year.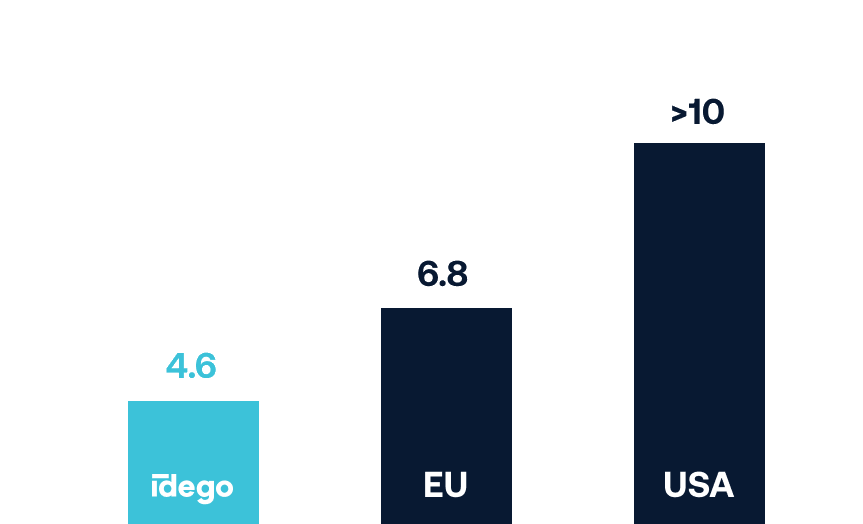 Corporation yearly average footprint per capita (tons)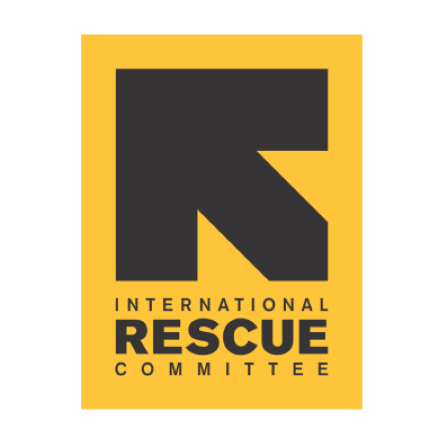 International Rescue Committee
The International Rescue Committee (IRC) helps people whose lives have been shattered by conflict and disaster to survive, recover and rebuild. Founded in 1933 at the call of Albert Einstein, first helped people fleeing violence and persecution in Europe. Today, works in over 40 crisis-affected countries.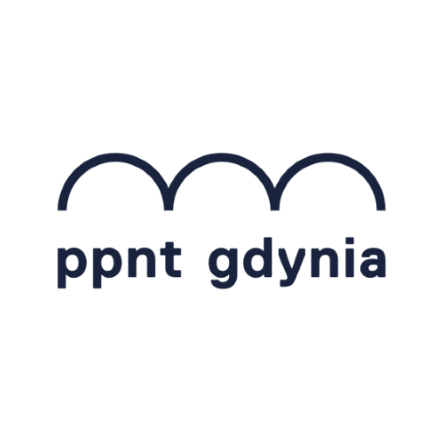 Pomeranian Science and Technology Park (PPNT)
Idego is headquartered in the Pomeranian Science and Technology Park. We are not only connected to this place by history, but also by common goals in taking care of the sustainable development of the region. PPNT initiates conferences, #ekoppnt campaigns, uses energy-efficient materials in office space, optimizes systems that manage air conditioning operation and invests in solar panels. countries.
We firmly believe that businesses have the power to drive real change in addressing the challenges posed by the climate crisis. Our goal is to join the community of leaders in their efforts to achieve CO
2
neutrality. We commit to:
Prioritizing eco-friendly suppliers and products
Reducing energy consumption
Promoting resource-efficient transportation and waste reduction
Supporting employee engagement in sustainability initiatives