Trusted by 200 + CTOs & CEOs
from companies like Carrefour, Ergo, Welbilt and others.
118% growth year over year
in the challenging IT market.
11 years on the market
and still passionate about helping our customers grow.
16 charities supported
Probably more but we were focused on helping, not counting.
Two friends from the yard met again at work for one of Poland's leading online payment companies.
Two friends from the yard met again at work for one of Poland's leading online payment companies.
Piotr was creating online solutions back in a day when Altavista was a thing and Google was still in the garage stage.
Krzysztof was deeply engaged in open-source projects and managing complex infrastructure, and was a Linux geek (he stayed that way).
Both tired of the corporate world and not having a direct influence on company strategy. They therefore decided to start their own business, and that's how Idego Group was created. That was 11 years ago.
Let's get in touch
Certificates.
2022 Best Workplace
in Poland
(1st place in ranking)
2021 Best place to work
in Poland/Europe
2021 Leader of Science Park in Gdynia - Personality of the Year
Trusted by many across multiple
continents and timezones
Working with order takers is not the greatest experience because they just do what you tell them. This is not how we operate. For us, it's always about what's best for you, not what's easy for us. We've worked with more than 200 CTOs and VPs, which provides us with unique insights and viewpoints that you may use at any point. For us, long-term connections are more important than short-term profits.
You have experienced subpar offshore and nearshore solutions; everybody does. We've been there too; that's why when a mistake is made, we take ownership and put things in place to learn and grow from it. This might be the reason that we have worked with many of our customers for more than three years, and 92.3% of them recommend us to their peers.
Idego is very transparent. Other nearshore vendors have complicated rules, "gotcha" clauses, and arcane pricing structures. Not here. When you need help, you're never put in a position where we're being pitched to, or nickel-and-dimed. We're always upfront about the cost involved.
In the agile world, one of the key competencies is communication. You can expect bidirectional feedback at every stage. Our developers are not overloaded with projects, so they engage completely in the process and participate in daily standups or adapt your workflow. You never imagined that working with a team located abroad could be so easy.
Get in touch

Dominika
HR Business Partner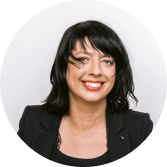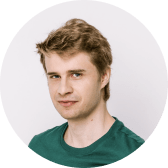 Meet your next high-calibre team!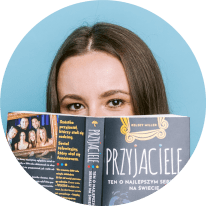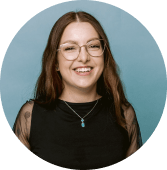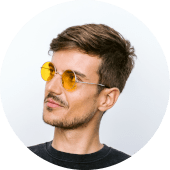 Adrian
Fullstack Developer
Reach Us in Our Offices