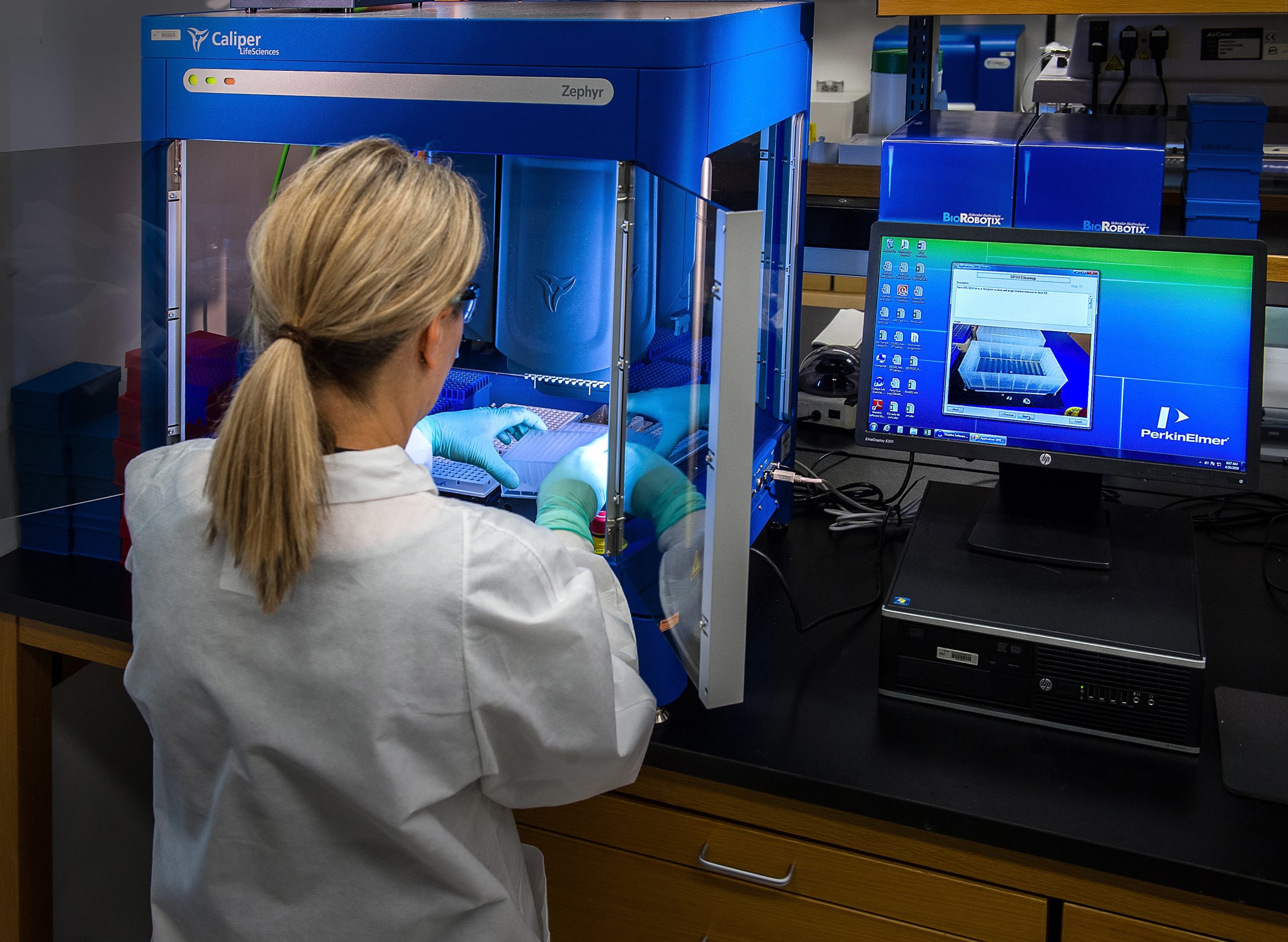 More and more often data is referred to as the new fuel, the currency of the future, whose exchange rate is growing rapidly. It is hard to disagree with such a perception. By collecting business data and analyzing it in the right way, you can make much more accurate business decisions, you can respond more precisely to customers' needs, provide them with the expected value and products they are looking for at any given time. The healthcare industry struggles with collecting and processing massive volumes of data as well. How is Big Data changing healthcare today? What can we expect in the future?
What is Big Data?
The notion of Big Data is used to describe massive data sets – data characterized by variability, rapid growth and high diversity. It's processing, analysis and drawing valuable business conclusions based on this analysis requires not only relevant competencies but also reaching for modern technologies. Many companies use a spreadsheet to analyze data, but its processing capabilities are severely limited. Reaching spreadsheet limits requires data sampling, which can, unfortunately, lead to wrong conclusions and business decisions that are not always appropriate.
Why are many companies drowning in an ocean of all sorts of data? Undoubtedly, the development of technology and the fact that it tracks many of our behaviors today – the way we move, our online behavior, the movies we watch, the music we listen to, the purchases we make online, and so on – are all influenced by the data that is collected. It is then cleared, enriched in various ways and subjected to multidimensional analysis. Another effective way to read data and see the value in it for the business is to visualize. Both data collection, processing, analysis and visualization require the use of appropriate system infrastructure.
Healthcare as a huge data repository
The healthcare sector belongs to the group of industries that are forced to process massive volumes of data generated by various systems and tools. These include patient medical records, test results, biomedical data, and all the measurements and data collected by numerous devices that monitor the health of patients every day.
Systematic collection, management, and analysis of such data can contribute to a better understanding of the environment, improve the effectiveness of interventions, identify changes or symptoms more quickly and accurately, and improve the overall performance of the health sector. Proper use of data in healthcare can prove to be a turning point in its development, an effective way to increase the quality of provided services, as well as an opportunity to significantly reduce the costs of functioning of the healthcare system.
For a long time still technology will not come even close to replacing healthcare professionals, but it may soon significantly change the way they work. Why? Because it is responsible for collecting all sorts of information – such as patient medical histories, lab and imaging data results, and other medical or personal information. Despite the tremendous changes that have taken place in the healthcare field in recent years, still not all data has been digitized. It is therefore certain that this process will continue in the coming years, and modern healthcare systems will start to invest much more inappropriate system infrastructure and specialists who will be able to see the value in the collected data.
How can technology revolutionize healthcare?
While large corporations were quick to recognize the great potential of data and have long since begun investing considerable amounts of money in building appropriate system infrastructure, the healthcare industry, in the broad sense of the term, is still lagging far behind and has a lot of catching up to do. On the one hand, taking appropriate steps is very beneficial for the industry, while on the other, it is necessary to provide services at an appropriately high level, optimize the management of all units forming the healthcare system, and generate considerable savings.
When talking about the benefits that technology can bring to the healthcare sector, digitalization has to be the primary concern. Hospitals and clinics still rely heavily on paper and store a lot of valuable but, unfortunately, not easily accessible data in their archives. On the one hand, digitizing them and going paperless is an opportunity to relieve the burden on healthcare professionals, while on the other, it is a prerequisite for taking full advantage of the potential of data.
Using technological advances and data generated by various systems and devices can be taken to a whole new level of management, health monitoring and diagnostics. Technology makes it possible, for example, to remotely track the health of patients, alert them of distressing events in real-time and further develop telemedicine, which already relieves much of the burden on healthcare professionals and allows them to focus on helping those who most urgently need assistance.
Collection and effective analysis of data in real-time is also an opportunity for significant improvements in diagnosis, and – through the use of predictive analytics capabilities – faster prediction of alarming changes in patients' health. The data also allows professionals to continually improve treatments and develop new, effective therapies and drugs. Harnessing machine learning (ML) can also significantly improve the efficiency of medical imaging and diagnosis of diseases.
There is no denying that Big Data and technology are effectively transforming the healthcare system and allowing for significant improvements in service quality. However, this is not the only benefit of their application. They can also change the way the entire healthcare system and its individual components function and operate. Technology can, for example, better secure sensitive patient data, improve strategic planning, optimize the supply chain, and noticeably improve clinic and hospital operations. A measurable benefit may be for example optimization of employees' schedules or real-time monitoring of the entity's budget.
Big Data analytics for healthcare – the biggest challenges
There is no doubt that the benefits of using Big Data in the healthcare field are enormous, and the potential for using data is almost endless. However, there are quite a few hurdles that the healthcare system has to deal with:
1. Volume
The healthcare industry is drowning in data, but collecting it is extremely difficult. Data comes from many different sources and is available in many different formats. It is thus necessary to find effective ways to collect, clean and analyze such data on an ongoing basis.
2. Quality
In order to base diagnosis on collected data, it is necessary to ensure its high quality. Therefore, the whole process of collecting, storing and analyzing data must be supervised by properly trained specialists.
3. Processing time
In medicine. time is generally much more important than cost. Effective treatment requires diagnosis early in the development of the disease. The system infrastructure must thus be reliable and fast to operate.
4. Costs
The health care system has been underfunded for years and faces many organizational problems. Creating the necessary system infrastructure and hiring data experts, unfortunately, involves additional and ultimately large costs that many hospitals cannot afford at this time.
At Idego, we have dedicated teams of specialists to solve the problem of collecting and processing massive volumes of data. Based on the experience they have gained and the projects they have previously completed, our developers will tailor solutions for each industry. You may read about those projects in our portfolio.