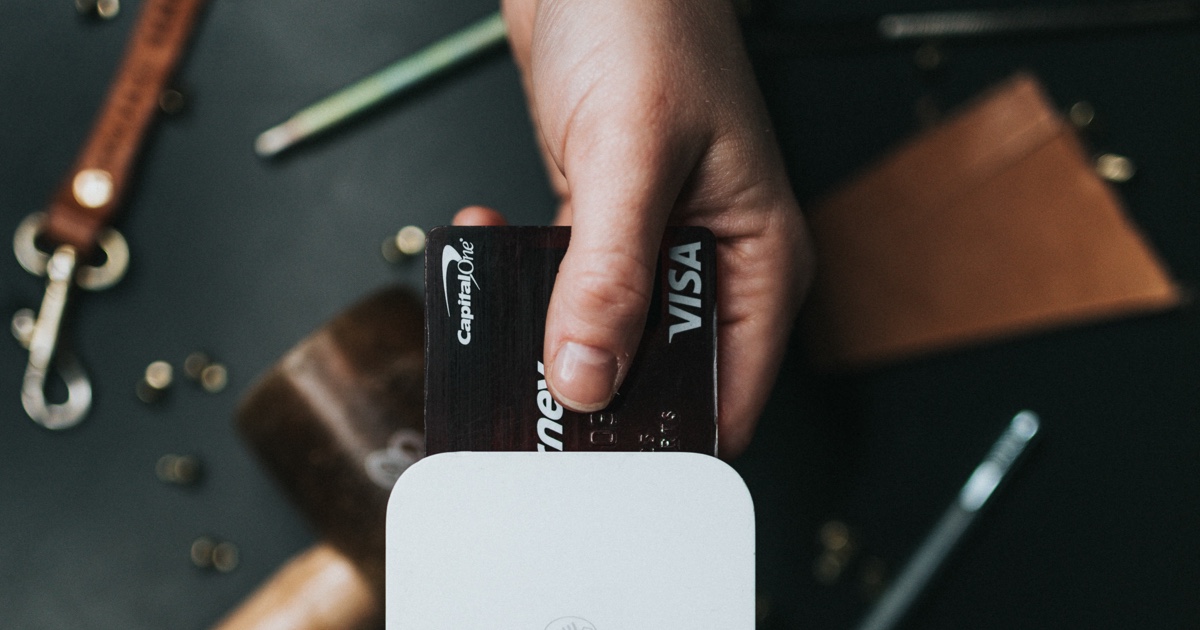 We are moving away from physical cash, we have been making payments for everything by phone or computer for many years. The financial industry has turned upside down and the number of facilitations has become amazing – contactless payments, complex blockchain solutions or AI development facilitating banking processes. It all happens every day and is not going to slow down.
The number of web and mobile applications that are created for financial industries is still growing, but not only in the "Fintech Industry". Financial solutions are literally used in every industry (payment gateways, integration with payment systems, sales service systems).
Read this blog entry and see what functionalities a solid financial application should contain.
What are the key features in most of popular Fintech apps?
In this case, it is worth using an example that will explain specific functionalities. Take, for example, a web application that is used for invoicing for budding entrepreneurs. First of all, such an application would have to be able to:
Tools to budget prevent you from overspending,
Financial software divisions your expenses so you can know where much of your money is invested,
Multiple payment options,
Possibility to add new users (advanced accountants)
Securely send invoices
Reporting and reminding of upcoming payments
Integration with your bank
Collaborate data
These are just a few of the conveniences that a web-based application should be used by a young entrepreneur. Why is it so important for your application to have the above-mentioned features? Because the market is large and you need to keep the backbone of your application so that it is willingly used by users. The main thing is to listen to your customers, and not create application amenities that nobody needs. This is a common mistake!
Integration of the financial application with other solutions
Banks are excellent examples, financial startups too. They know perfectly well that often a change in design, the use of AI or ML or even integration with new functionalities in today's competitive market is literally necessary. Thanks to the appropriate application, taking a loan, managing expenses or taking care of making transfers on time is even simpler and more pleasant. The amount of VC investment funds in 2018 amounted to over USD 40 million. Growth is enormous, but it's hardly surprising if there are so many companies and banks – but there is still a good deal of pie to share.
Charts and transparency in the financial application
I count dashboards and panels that visualize finances is a trend that started for good in 2016 and continues. The user loves when he receives personalized content in the application, general information is often unattractive to the eye, and yet we are all visual people. It is also much easier to make an investment or loan decision if your user has no doubts and knows perfectly well what is happening with his finances on the account.
So another functionality is great UX design and the use of visual effects such as diagrams, charts or even automated video. The fintech industry is known for its simplicity and great security.

An element of personalization of your application
Deepening the relationship with the user of the financial application today is possible on many levels. First of all, the application, which is integrated with social media, can match the loan offer or deposit wins with competition. To guess what exactly the user needs, hundreds of A / B tests are needed, but when the application reaches an unprecedented level of personalization of the message, it will simply take over most of the market. A good example are banks that use the voice of artificial intelligence that reads your name aloud. It's a detail that can make a difference and bring a smile to your face. What are the game-changing factors that could boost Fintech project?
Machine learning chatbot is a must-have today
An automated communication process, a specific question and answer session with a robot are a great sign for the user that he is in the right place. The first point of contact of the customer is very important, so when AI answers all customer questions in a relevant way – the bank begins to appear safe in the eyes of the user.
Automation and artificial intelligence lead the way!
Artificial intelligence and elements of automation in the financial application is able to relieve the user at an unprecedented level. All repetitive activities such as ordering payments or setting up a credit account today can be done by artificial intelligence for the user. AI is able to remind the user about the most important things to do during the day.
Application of blockchain in financial application
Incredibly fast transaction data exchange, which nobody has access to, is secured and is not subject to the central banking system is blockchain. The use of this technology means that making transactions between users has become more discreet, secure and faster.
Implement those great features in your brand new fintech app today!
As you can see, the use of a multitude of financial solutions in the application is possible in a simple way. Users are accustomed to high quality and responsiveness of applications, which is why the industry is verifying good applications so quickly from those that nobody uses. Sail with the wave, understand the market and expand or build MVP of your application with real professionals!