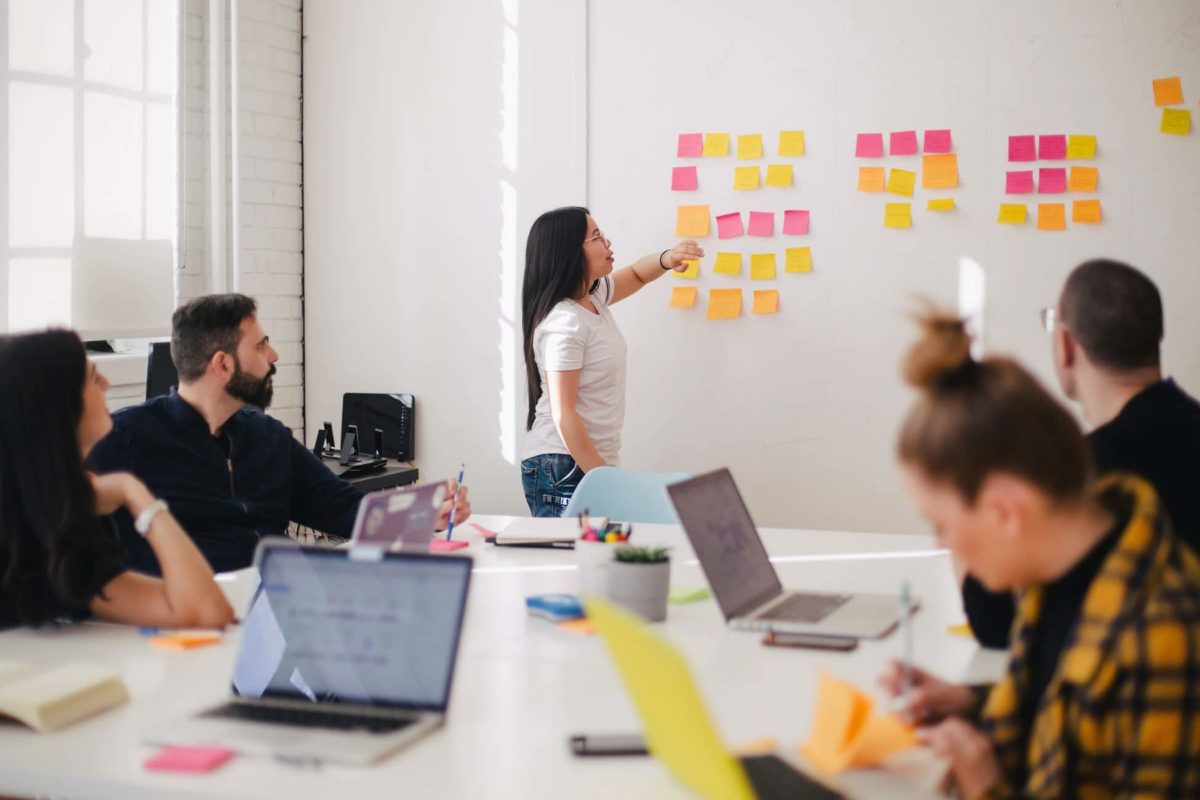 User experience (UX) plays a vital role in the success of a product. Off late, UX is the key to connect with the audience and leave a lasting expression on the users. Depending upon how best the UX design is for a product, you gain or lose the business. Users appreciate a product that is seamless, delightful, and easy to use. With hundreds of products to compete in the market, a business can set apart from the competition and win the users by offering the best in class UX design.
Current UX Scenario
In the current market trends, UX designs the end-to-end user journey for a product. The user experience researcher understands user needs by defining persona sketch, user interviews, and surveys. Based on user research results, the UX team designs wireframe sketches, mockups, and from this phase, the actual MVP development begins. Hence, UX today is the creator of product design and development sketches. UX directly impacts the experience that a product offers to the end-users. The usage of UX design is not limited to software products but finds its existence in industries such as healthcare, education, e-commerce, and any products that we use on a daily basis to ease our lifestyle.
How UX design trends Impact the New Technologies
With many numbers of emerging technologies like Watson, Artificial Intelligence (AI), Cognition, and chatbots, UX plays an even more vital role. Since all these emerging trends are driven to offer the best user experience, the demand and expectation of UX to achieve the best user experience is of utmost need. Hence, UX design significantly impacts these emerging industry trend technologies.
One of the best examples is Google Virtual Assistant, Siri that is an AI-based service. Siri offers a voice-based Assistant that simplifies user tasks by performing actions, answers inquiries, and offers recommendations to user questions. In this AI-based assistant, the UX plays a strong role that offers a seamless user experience. The user reviews and experience the user gets when on Siri is incomparable to any human interference or conversations. Siri offers that human alike assistant experience to users that is made possible with UX design.
What to Expect in UX design trends for 2020 and Beyond?
With every passing year and growing user demands, technologies, UX includes a lot more to offer for rendering world-class experiences to users with new ways to positively impact lives. For designers, this demand means a lot more to achieve on the innovative ways to meet the demanding users' expectations.
Designers are on their toes to get the creativity with design to meet human cognition and seamless user experience. How designers achieve this emerging demand with UX? Read on to know how the new UX design impacts 2020 and beyond.
Device Synchronization
Users can get to start a task or action with the voice command and end the action with the click of a button on their mobile device. The best example if Uber's service where you get to start a trip with a voice command and complete the trip with the click of a button on your watch or mobile phone. This device synchronization is so cool where users can complete tasks without having to depend on devices or locations and complete task from anywhere, anytime.
Minimalistic Based UX Designs
The aim of minimalism-based UX design is to have users engage with the product or services by offering seamless actions on the application. Keep in mind to not intervene in users with unnecessary pop-ups clumsy design. Aim at minimalistic design flows that look elegant, easy to use, and offers clear user flow directions to complete a task without making the UI look clumsy or overloaded with UX designs.
Mindful Designing
With UX all about based on user experiences, the mindful design is in trends today where to focus is not just on best design practices. The aim is to satisfy users by leaving long-lasting positive impressions on users about the product UX. This aim is achievable with Mindful Designing where designers keep in mind how the user feels, thinks, and responds to the UX design for action or workflow on the product. Think mindfully to understand, empathize with users, and base the UX designs on this user empathy to achieve long-lasting best user experience. The mindful designing gains traction as leaving a positive impact on user minds for a longer period is important in 2020 and beyond competitive market trends.
Voice-based Bots and AI Trends
With AI and Watson cognition, the speech and a text-based chatbot that works for both user voice or text recognition are in demand. AI assistants are significantly used in smartphones for the face-based method to unlock devices, beautifying images and many more AI-based capabilities on the device. With many cognition and AI trends, demand for UX in Voice User Interface (VUI) is in trend and the need for designers to design best user experiences on VUI is seen more in demand.
Story-Based UI Designs
With storytelling based writing and proven results where stories retain in user memory for a longer time and leave a lasting impression, the demand for story-based UX designs is emerging. The UX designs for a product are more connecting and engaging the users when the UX design is based on a storytelling format.
A user journey based on a story-based format such as the user experience right from the time a user enters the coffee shop and until the time the user exits from the coffee shop. This experience is mapped to UI design mockups in a way that tells a story of user experience. This way, the UX designs are more connecting, rememberable, and designed to achieve delightful user experience.
Augmented and Virtual Reality
With the growing number of AR and VR products such as Snapchat, the UX designs to catch up to the AR and VR are in demand to make user lives more simplified and easier to achieve any tasks.
UX design trends – conclusion
UX is the face of any product that defines what the product has to offer to the users. With growing emerging technologies and user demands, everyone's focus is on UX since that is the best way to leave a lasting best impression on users. UX helps retain users and maximize user satisfaction. With 2020 and beyond in focus, we show you how you can adopt some of the best coming trends in UX for the product success and absolute user experience.