How to augment your software development team? Staff augmentation in practice.
Do you need high-quality software for your company? In some situations only high-quality, custom solutions can solve certain business problems, but how to develop the right software? No one better than you knows what exactly you need to become more efficient and thus, more competitive. If you do not have enough experienced employees for such a big IT undertaking in your company, you can always take advantage of staff augmentation.
Do not let the lack of adequate developers stop you from creating custom software for your company. You can deal with this problem in multiple ways, though. If you want to stay in control of the project, staff augmentation will probably be the best approach. In this article, we explain what the benefits of staff augmentation for software development purposes are and what you need to keep in mind if you decide to acquire some experts to supplement your development team this way.
Staff augmentation for software development – benefits and drawbacks
The goal: a custom software for your organization.
The problem: lack of professionals with adequate experience and skills in your team.
The solution:?
If you have your software developers and other specialists that you want to include in the software development process, but they are not experienced enough to handle such a complex project on their own, staff augmentation may be the perfect solution for your company.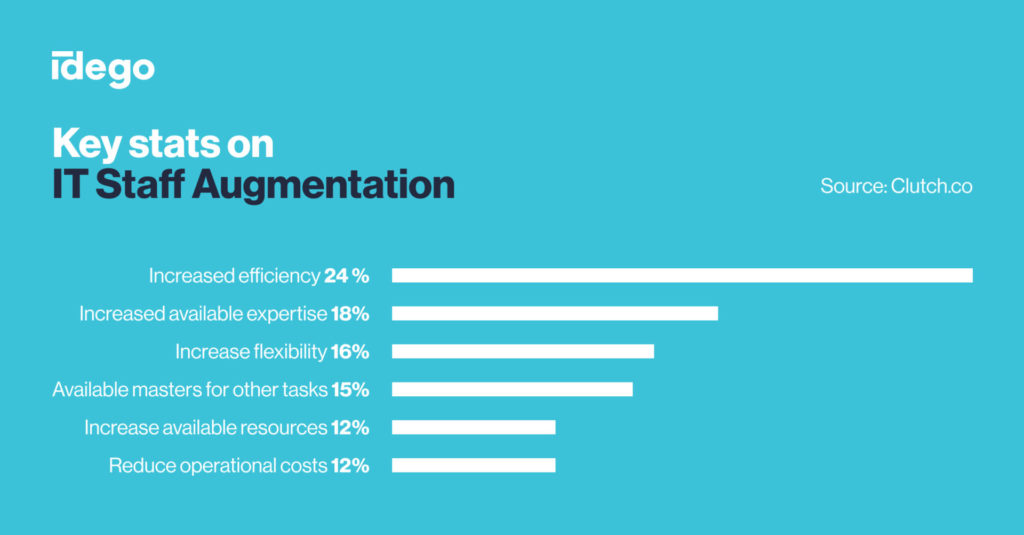 What is staff augmentation?
Staff augmentation is a type of service that helps companies to overcome the problem of unavailability of developers experienced in some particular area on the market. If you are wondering what staff augmentation is, the answer is quite simple – it is a service that enables you to extend your current in-house team by hiring IT experts from a chosen software house for a given period.
When should you consider another approach for taking care of IT tasks?
There are many ways to outsource IT services. Not all of them would prove the right choice for your particular project. You need to specify requirements, calculate how long it will take to build your solution, and try to determine what resources you might need. If you are not planning to build software, mobile or web applications, but you are simply looking for a service provider that will take care of some of the regular processes in your company, you should rather consider other IT services. Check out, what are the differences between staff augmentation and managed services.
Expand your development team or build a dedicated team
Building a dedicated team makes sense if there are no specialists within the required field in your in-house team, but you still would like to remain in control of the whole development process. Our consultants can analyze your needs about a specific project and help you select the right specialists.
On the other hand, if you already have some developers of your own, you can hire more than one additional expert by augmenting the required talents.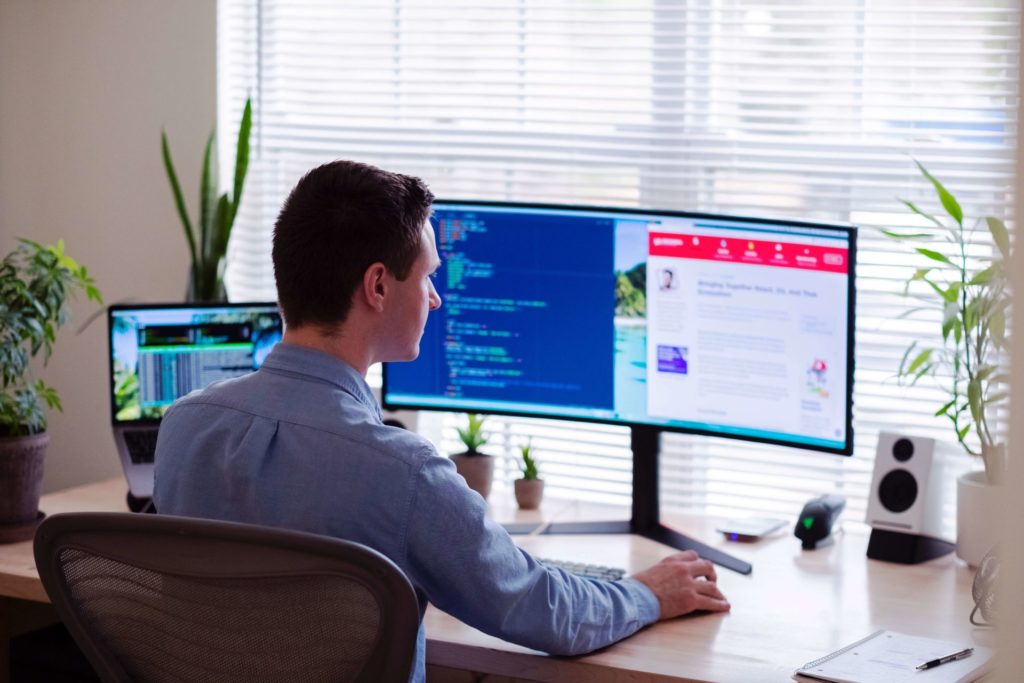 When is staff augmentation a good choice for a software development project?
Staff augmentation is the right service for you if you already employ some developers and other experts that will become members of your software development team. You should certainly consider staff augmentation if:
you plan to start a development project and you need some additional professionals with a unique or rare set of skills to succeed with the project,
you implement new solutions, and you need one-time support from an expert familiar with the given technology,
your full-time specialist in some areas is not available (e.g. on sick leave or on holiday), but you need certain skills right away.
Staff augmentation is a great choice, if you want to keep control over the project, but need more experienced developers to guide or advise you. This control could of course be seen both as a benefit and a drawback, as managing the software development process is not easy. In general, leveraging staff augmentation has many advantages. You gain the possibility to get better at running software development projects with the support of experienced developers, and you save a lot of money since you do not employ the experts longer than you need them – you do not have to invest in the traditional recruitment process. You also ensure that the final product will be of high quality and functional.
Staff augmentation step by step
It is understandable that before you opt for staff augmentation, you would like to know how such remote cooperation with developers and other experts from another software house looks like. Let us explain the process step by step.
Define your requirements for the project and IT experts that you need
Before you choose professionals that will fit your software development team-best, think carefully of what kind of software you would like to create. You surely know that there are more than specific programming language skills your team needs to build a new system for your organization. You need to start as any other project starts – by defining your goal for the project and developing a plan.
Choose software developers for your team
Now, when you know what you need, tell us how many developers (or other experts) you need and what technical skills developers should have (languages, frameworks, libraries, tools), what kind of industry experience they should have and what their level of expertise should be. If you do not have the answers to some of those questions, feel free to ask us for advice.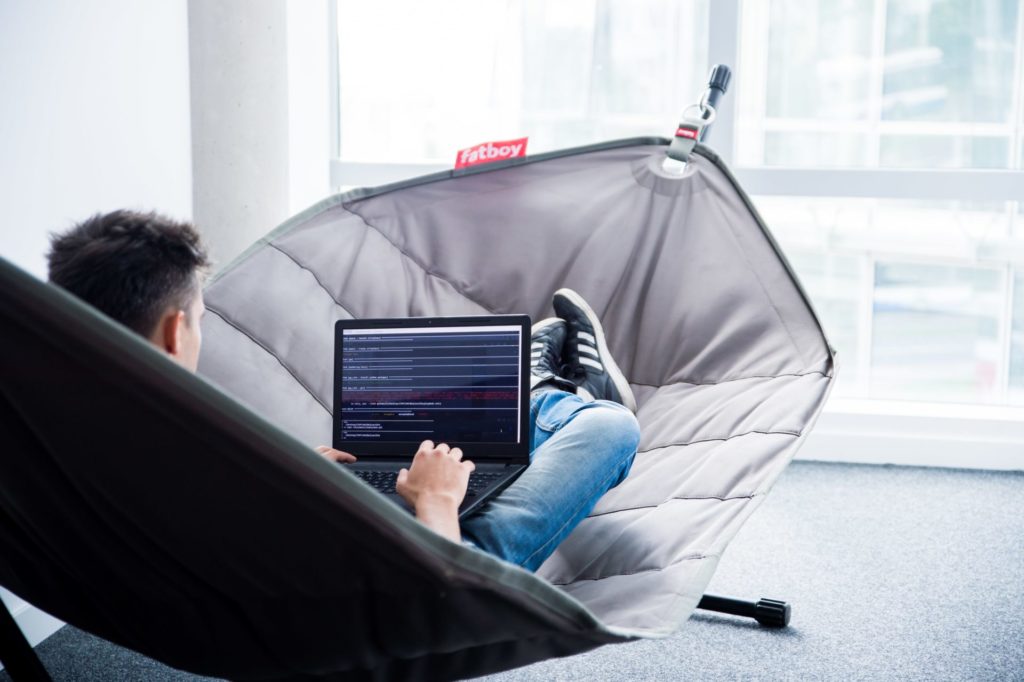 Deploy your software development team
At this stage, you have your team ready to take care of the project. Your new experts will join full-time employees to get into the project specifics. Staff augmentation services do not always mean remote collaboration, but sending a developer or consultant to another city or country costs more. By allowing new specialists to work remotely, you save a lot of money. Our developers have years of experience in remote cooperation on various projects.
Carry on with the project with day-to-day support from experienced developers
The project starts and your new, enhanced team has their hands full. If some unforeseen event occurs, you can always acquire more professionals for your team to improve efficiency on the project. Feel free to ask for additional support any time you need, and remember that employees you augmented are there to help you at any stage of the software development project.
How can you ensure the efficiency of the project with an augmented team of developers?
Those companies that do not have a lot of experience in remote cooperation with software houses may feel a little bit insecure about such a model of running software development process, but do not worry – working remotely is standard procedure in IT nowadays. We have had and still have many customers in other countries. Here are some tips for ensuring smooth cooperation between your in-house and remote developers.
1. Ensure Clear Communication for all remote employees and experts working in the office
You need regular meetings to discuss any changes to the project and make sure that all members of the team fulfill their duties. Enable your IT specialists to stay in touch, so they could discuss their progress or ask others for advice if necessary. Provide them with professional cloud-based tools that improve communication, managing the project, and collaboration.
2. Define roles and tasks of each team member as soon as possible
As soon as the hierarchy is set and there is no more chaos, work will become more efficient. Do not wait. Regularly assign tasks and define roles of each team member at every stage to stay in control of the project.
3. Use management software and tools
It is possible to work without them, but no agile company does that anymore. Adopting modern solutions will improve the efficiency of your day-to-day work and certainly affect the satisfaction of your employees as their work becomes easier.
4. Prepare documentation at every stage of the project
Project documentation is very important. Make sure that members of your development team understand that. Through documents produced at each stage, you not only gain the knowledge of what is going on within the project, but also you get the opportunity to spot mistakes at the time they occur.
Take advantage of the experience of the hired IT experts. Choose staff augmentation and get access to IT talents that are simply not available in your local market.