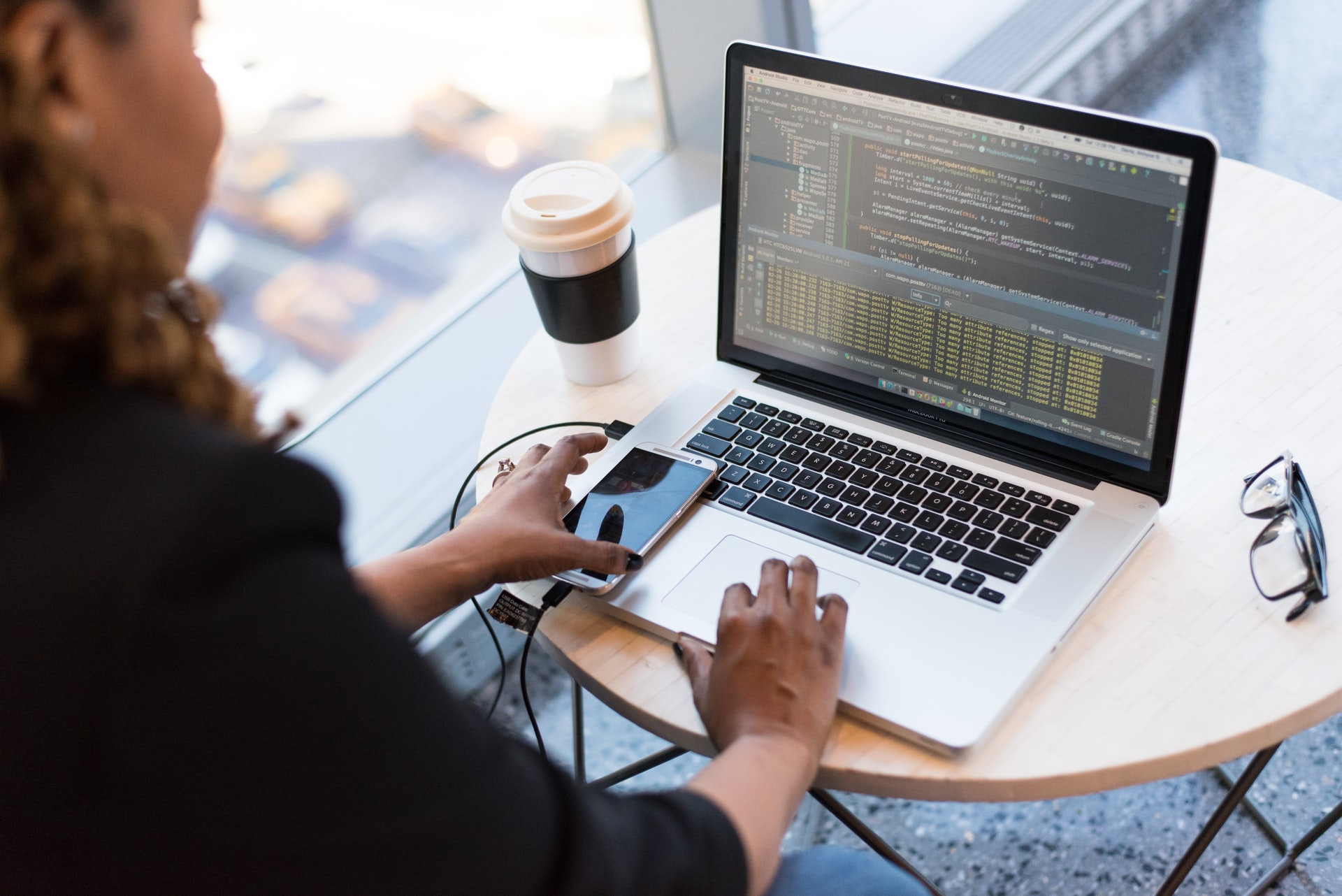 Finding and hiring specialists for your IT department is never easy, especially when your company is taking advantage of quite complex IT solutions for business. Do you need to employ the best machine learning developer available on the market? A deep understanding of the IT field – which is a data-based science – is crucial for HR experts and managers who decide which candidates should join your data science team.
The whole recruitment process should be carried out by the team that understands what kind of employee is needed for the given position. Before you allow your recruiters to post a job offer for "machine learning developer" read more about what kind of data scientists you may need in your team and talk with your currently employed experts – they can advise you on what technical skills, soft skills, and experience a perfect candidate should have.
Advantages of implementing ML-based solutions in business
Machine learning is simply a subset of Artificial Intelligence. With machine learning, a computer is capable of performing some functions with the data provided and getting better in doing so by learning from that data. It is possible thanks to special machine learning algorithms that enable a machine to perform particular tasks without being explicitly programmed to do so. These ML algorithms modify themselves without human intervention to create the best, possible results. You can learn more about the main differences between deep learning and machine learning from our articles.
Machine learning can be applied in many ways in various industries. With proper ML models (check out why data modeling is important) you can leverage data to develop predictions for your sales team, reduce the risks of failures in factories and eliminate unnecessary expenses, implement a product recommendation system on your e-commerce platform or gain useful business insights from advanced analytics. ML-based solutions will help you:
increase your sales,
generate better user experience (UX),
improve decision-making process within your company,
protect your resources through advanced cybersecurity solutions.
We mentioned only a few benefits of using machine learning. There are plenty of ML applications that can help you become more competitive. Do not hesitate to ask us directly how you can improve your business with this technology.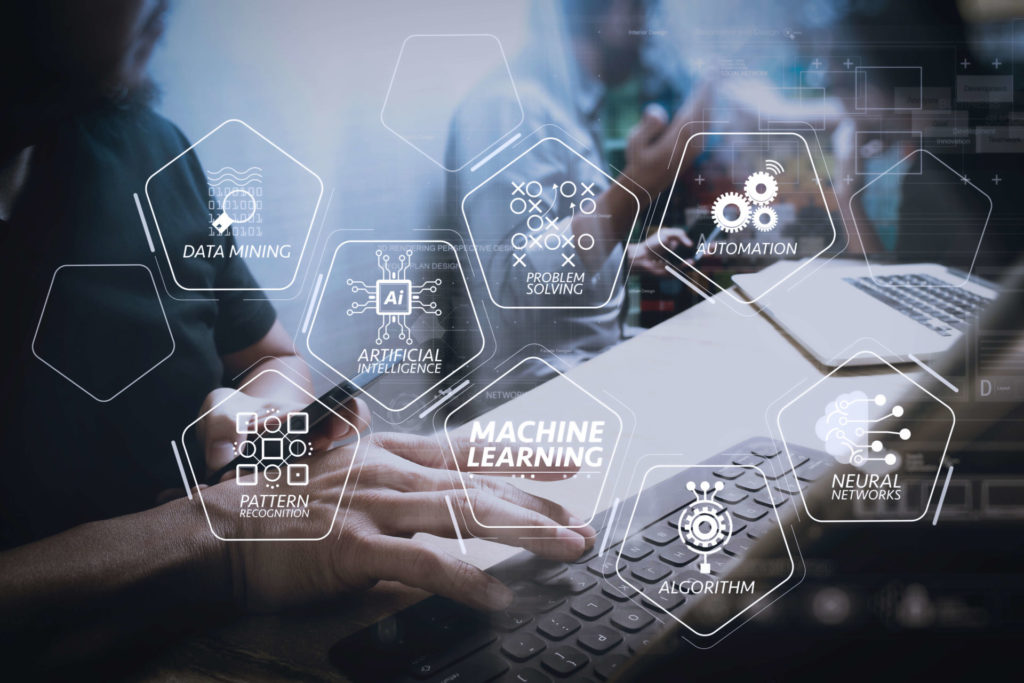 Applying machine learning-based technologies in business – the challenges
Leveraging machine learning and data science, in general, requires skilled and experienced specialists. Forming your first data science team will not be an easy task, but it is not the only challenge you could encounter if you decide to use data to run your business smarter. What are the possible problems you will have to deal with to apply machine learning-based solutions in your organization?
The unavailability of appropriate data – you need to have access to raw data to implement machine learning. A huge amount of information is required to train machine learning algorithms.
Lack of infrastructure and tools required for ML projects – As data science is extremely complex, even with the right tools and talented experts you will face some issues. You need a proper infrastructure for performing experiments and testing.
Inflexible business model – using modern technologies requires a modern approach. You need to transform your organization – make it more agile and flexible to leverage ML potential to its highest possible extent.
Difficulties with finding skilled machine learning developers – machine learning is getting popular in various industries, hence there are more and more data science experts on the market. Still, it is not so easy to find the right person to support an existing team.
You need skilled data scientists that will help your organization take advantage of ML. How to find such experts?
Who is a machine learning developer?
Let us start by answering the question "is there something like an "ML developer". Well, you can try to search this phrase in your browser and you will find some articles about "machine learning developers". It does not change the fact that it is rare for companies to post job offers for such a position. Data science teams usually consist of:
data analysts – who analyze data to produce some useful insights for the members of the team or the company,
machine-learning engineers – those specialists not only organize and analyze large amounts of data but also execute tests and optimize machine learning models and algorithms at the same time,
data scientists – who work with data and get it ready to be analyzed (collect, clean, and organize it) and later use machine learning to produce some insights.
It would probably be safe to assume that by this mysterious "machine learning developer" people mean machine learning engineer.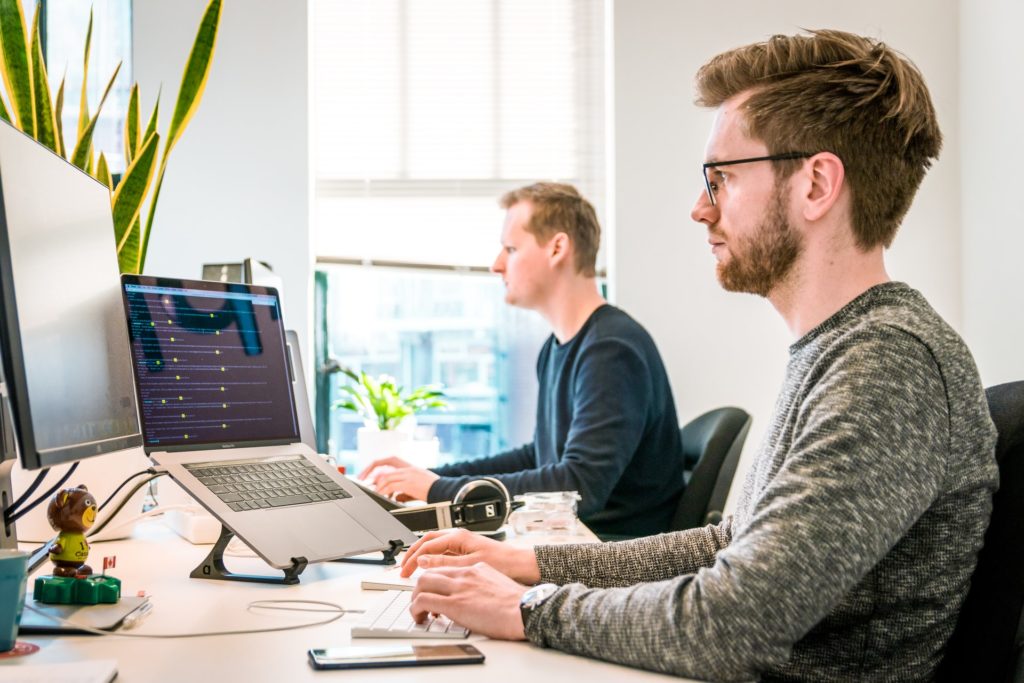 The most important skills of machine learning developers
Some technologies are more often used in one field rather than in another, so the question "what are the best programming languages for machine learning?" and "what programming languages do machine learning developers should know?" seem natural. As Python is getting popular very fast among developers, you also need to know that there are plenty of languages and other technologies that you probably never heard of, but which are commonly used in data science. That is precisely why the recruitment process should be supervised by some experienced data science experts who know what kind of employees you need. You should work closely with your IT staff to gather requirements for the open position.
Your new machine learning engineer should:
have very good knowledge of various languages and libraries used in machine learning,
understand well mathematics, especially probability and statistics – as they are a big part of data science,
know how to work with databases,
be capable of data modeling and know how to work with models efficiently,
present vast experience in software engineering and machine learning projects.
Do not forget that you need an expert who not only knows how to write a code, but also the one who understands the business environment and problems prevalent within your industry, and knows how to use machine learning to solve those problems.
Hiring a freelancer, in-house employee, or staff augmentation – what is the best choice?
You do not always need to hire a full-time machine learning developer in your company. Keeping your in-house group of highly specialized professionals is often an inefficient approach – data scientists, analysts, and machine learning engineers are expensive due to their specific set of skills.
Business decisions about the model of employment should always depend on the type of the project and how long it should last. If you are adopting new solutions in your organization you may need a highly specialized team of experts and if you do not have the right IT professionals for creating a specific solution for the business, it would be wise to consider creating a dedicated software development team. If you already hire some experts who have the skills and knowledge required for machine learning, but they lack the experience to carry out some particular machine learning project, you should opt for staff augmentation. This way, you could add a highly experienced and skilled machine learning engineer (or engineers) or another expert to support your in-house team in a single project.
Remember that infrastructure and advanced tools are not enough to uncover the true potential of machine learning for business. Choose only the best talents for your data science team. We can help!