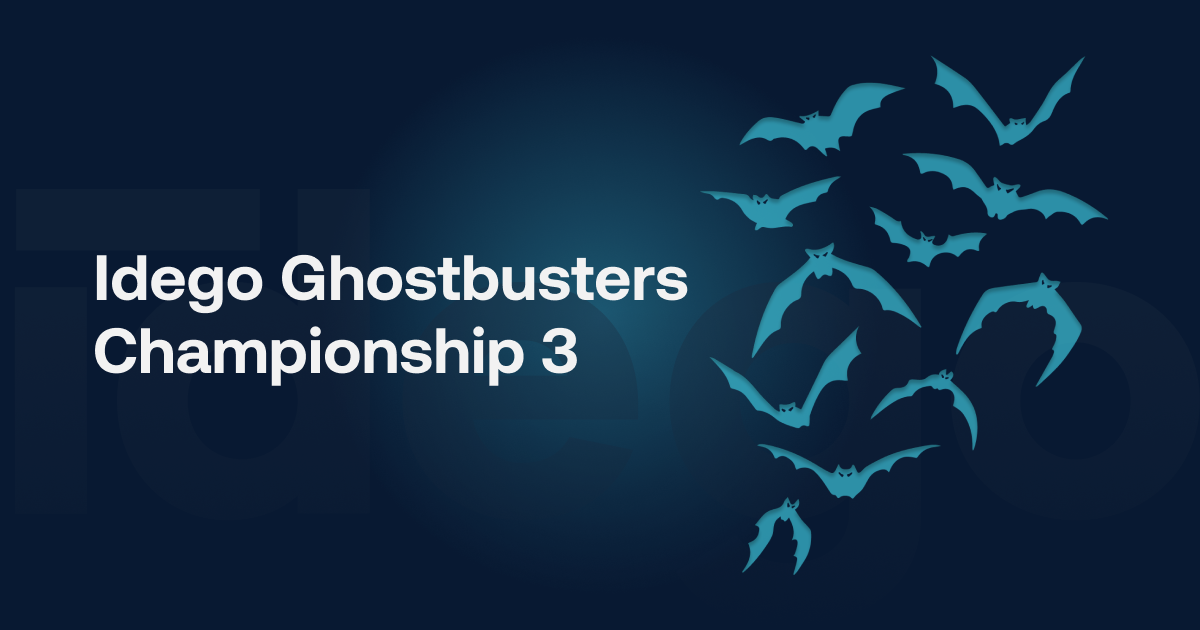 This is the third edition of our Halloween Idego Ghostbusters Challenge! Every year we gather in teams and catch menacing creatures, all for a good cause.
Say you are a vampire without telling me you are a vampire.
This slogan can be used to sum up stage one of our spooky game. It requires a lot of creativity and sometimes a little luck. Everyone who takes part in the game gets a key-word, which is supposed to suggest what kind of character he is. The task is to find the other members of your team. The passwords that players receive are not allowed to share directly, and neither are the characters – they belong to a set of taboo words. And this is where the fun and room for imagination begins. You can use other words, images, emoticons – the range is endless.
So if you are a vampire you can invite the rest of the team to a party in Romania, where Bloody Marry will be served, and if you are a Wawel Dragon you can search for Daenerys' children.
Ghost train chase
Stage two is a team ghost hunt. For this edition, we decided to have a little fun and take a virtual tour of various locations across Europe. One by one, we visited landmark railroads, train stations and transportation-related places to catch the demons prowling the various countries.
After starting the adventure on a Polish train, we quickly changed to the Swiss Glacier Ekspress, only to later seek out the jungle at a station in Madrid. Along the way we caught regional monsters and ghosts. Riddles hinted at the destination of the next stops, and to put it immodestly, we did our best to keep them challenging. Eventually, equipped with wands, we landed on platforms 9 and 3/4.
All teams managed to reach the finish line. Which meant not only that each tamed the evil powers, but also received a prize of PLN 1,000 for the charity of their choice.
We support charity collections
Players have chosen specific purposes for which they will spend their winnings. This year we are sending lots of good energy and donations to the following causes:
And we encourage you to support as well!