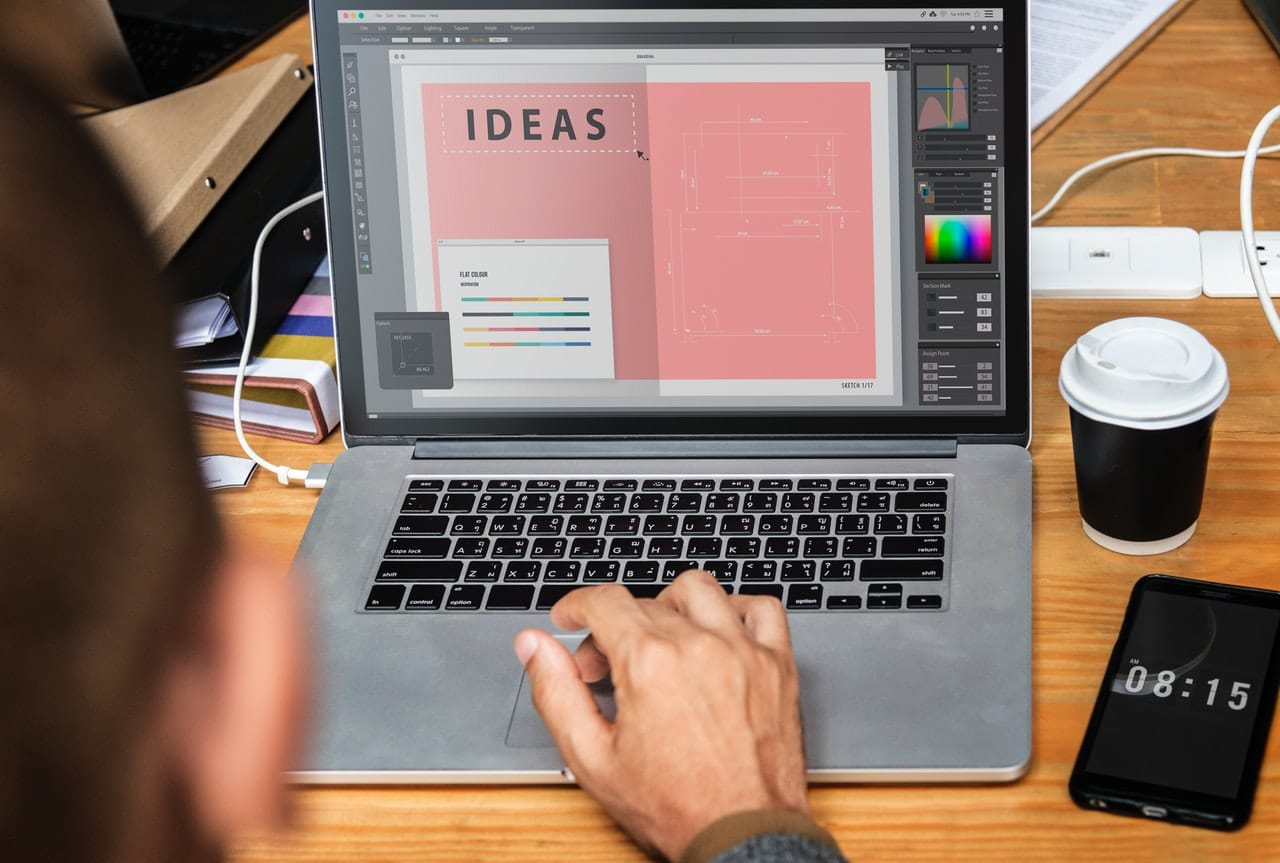 Do you remember all these websites at the beginning of 2000? These websites did not know what UX vs UI design was. They were very similar to each other, unintuitive, they were loading up for a long time and it was hard to find something on them. Old websites simply weren't user-friendly.
User experience and user interface changed it all!
All today's businesses that create web solutions are aware that the right UX and UI are the foundation. When a website is not readable, it is difficult to navigate through it and it is ugly. Hardly anyone will buy something on such a platform.
Therefore, a good professional from UX or UI earns well. They can increase sales in your business with a few changes.
In addition, your website will be clear, pleasant to navigate and it will be easy to find the right product, service or content on it.

But who is UX designer and UI designer really? Recently, you probably notice these two positions more often.
It will be worth citing a brief and meaningful definition of who is UX designer and UI designer.

Who is UX Designer and do I need one?
The essence of UX is to discover the habits of Internet users and to tailor services and products to them in order to create positive experiences. UX does not directly concern technical issues but is more based on the emotions and habits of recipients. User Experience is not pretty or ugly.

UX is the feeling of using the website. If a user enters an online store and searches for headphones, but he can not find the headphones (although he knows they are out there), UX is negative.
The user feels frustrated and angry.

The goal of a UX designer is to create the most intuitive solution for a specific target group.
It comes down to the skill of cooperation and communication between the creator and the user.
Who is UI Designer and do I need one?
This is what the name "user interface" says. This includes navigations, search engines, text boxes, links, and content arrangement. The entire interface and the look of the page. UI is the creation of a language through which the software will be able to communicate with the user. UI designer – usually they are people with a great sense of aesthetics.

The essence of their work is to create nice things, which is sometimes a very thankless task. And all this by defining something as aesthetic.
UI must be able to cooperate with the product manager and convert the idea into a working product. UI designer must follow fast-changing trends, remove errors on a current basis, seek inspiration or hold meetings with clients. If you want to start selling more then you need the skills of both UX designers and UI designers.

UX vs UI designer tools
It would seem that these two designers can use the same software. Nothing could be more wrong. UI designer just a few years ago had to be able to write some code in CSS or JavaScript (it's not necessarily required now). UI designer once was just a web designer, but now this position has become completely separate. The software that should have perfected a good UI designer is Figma or Illustrator. But it should also have mastered software with which UX designer is in contact.
The software in which the UX designer should be specialized will certainly be Axure, UXPin, Sketch or Adobe XD. UX designer must be able to draw mockups or wireframes, give them interactive actions, must be able to motivate the client to actively participate in the creative process.
So you must have the skills to quickly sketch or create a diagram.

The UX designer's work relies heavily on testing and analyzing existing activities. Also, you will need a spectrum of such tools as Hotjar, draw.io, or Slack.
The rapidly changing market, more and more advanced web solutions, force UI vs UX designers to come up with better and better solutions.
UX designers are even more able to refine the requirements of a potential customer.
This means that communication will be even better and the product will be more intuitive and pleasant to receive.
Also as you can see, UI and UX designer are completely two different workplaces.


Hybrid UI designer and UX designer
There may appear one key question after reading this text
Can UX designer replace the UI designer?
Yes, of course, their specificity differs in many areas, but one is able to replace the other. The analogy to the full-stack developer can be used for the appropriate analogy. It is a hybrid of backend and frontend. It's the same in this case. However, when creating large projects it is worth having both UX designers and UI designers.
We can suggest you whether you should implement the designer's skills for your business. Let's discuss your project!