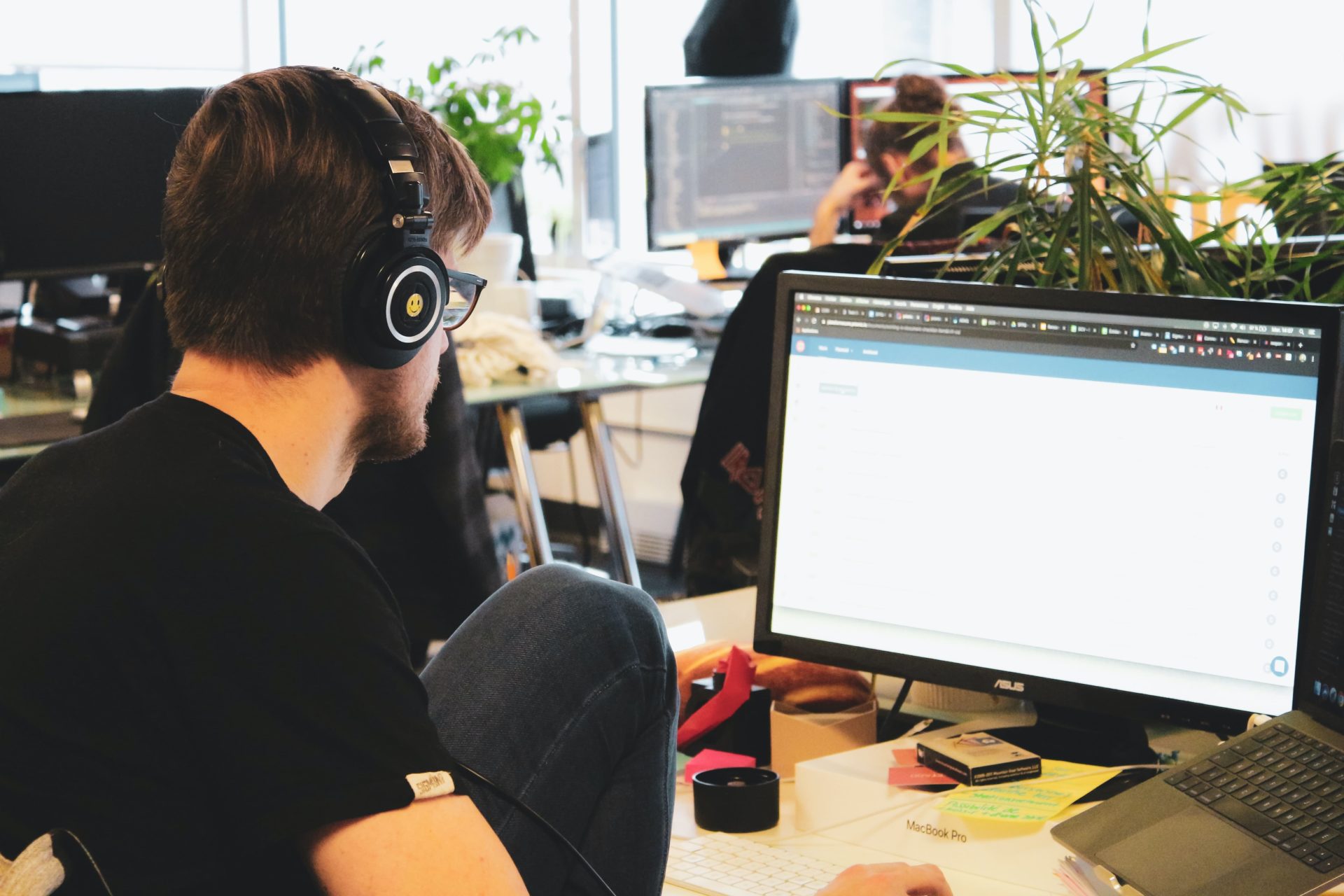 Working in a cloud has many advantages. You can easily collaborate on various tasks and access your data and application anytime from anywhere. Those are just a few benefits of leveraging cloud technology for your business. In our article, we explain what types of cloud computing are available on the market and how they differ.
If you have never used cloud technology, there are some things you may not know about, for example, that there are several types of cloud and various cloud computing services. In general, moving to the cloud should help you reduce costs and improve your business efficiency. To achieve that, you need to choose the right cloud computing model for your organization. Follow this text to learn how to select the best cloud solution.
Cloud computing – why should you consider leveraging it in your organization?
For a start, we should point out that cloud computing and cloud storage are not synonyms. Cloud technology provides numerous solutions for businesses and individuals, and if you have no previous experience with cloud solutions, it is quite natural that you may be confused.
When an average Internet user thinks of the cloud, one probably thinks about storing files – documents, photos, etc. It is the correct association. Cloud storage is a solution that allows users to store data on the Internet similarly like it would be saved on the computer. Examples of cloud storage are Google Drive or DropBox. The benefits of keeping files in the cloud instead of the computer? You can access them everywhere, from any device and at any moment. Additionally, the security of your data does not rely on your private device. If it stops working, you can access your cloud storage from any other device. You can also cooperate with other users on one file.
Cloud computing is related to cloud storage in a way. It is the delivery of different kinds of services to the business customer through the Internet – apart from data storage, it may include servers, databases, and software required by an organization to operate. Why is this solution very attractive for many companies? Of course, you gain from all advantages of having cloud storage. You can also equip your employees with high-quality applications and software necessary for your company. You can easily scale your chosen solutions up or down when you need more or fewer resources, to reduce costs or enable dynamic growth of your organization.
Cloud storage and cloud computing give your company flexibility. By using cloud technology, you'll be able to adapt to changes in the market at no time, which is a crucial capability a company should possess to outrun the competition.
Choose the best type of cloud for your company
There are three types of cloud deployment models which you should learn about. They differ when it comes to price, flexibility, or safety, yet all three are quite popular on the market. Before you choose one, learn how they vary, then consider your business needs and resources carefully.
Public Cloud
Public clouds are shared by many users. The environment is partitioned and redistributed to many tenants. It is a great solution for small and medium companies, as it is more affordable than for example private cloud. Some cloud providers even allow their clients to use a small amount of free storage space for free.
The main advantages of public cloud are:
It is highly scalable,
the provider is managing the cloud for you,
the solution is cost-effective.
Private Cloud
A private cloud is meant to be used by a single user or company. It can be hosted in-house or externally. Such cloud IT infrastructure is dedicated to one end-user or one group, and no one but those users can access a particular private cloud environment.
Here are some important benefits of the private cloud:
it can be customized to fit your organizations' needs,
It is very secure,
you gain more control over the cloud.
Hybrid Cloud
A hybrid cloud can be defined as a single environment that consists of many environments connected through local area networks (LANs), wide area networks (WANs), virtual private networks (VPNs), and/or APIs. The goal of creating a hybrid cloud is to answer the complex needs of a certain organization. It can be created from two or more private clouds, one private and one public cloud, etc. – there are a lot of combinations possible.
There are some pros of hybrid cloud you should know about:
you gain more flexibility than in the public cloud,
thanks to the private cloud in the hybrid, you ensure that your important applications and data are protected,
it may be more cost-effective than the private cloud.
This may interest you: https://idego-group.com/artificial-intelligence-and-cloud-computing/
What kind of cloud services are available on the market?
You may have heard about different types of cloud computing services. They can be in the form of infrastructure, software, platform, and even a function – alright, let's go straight to the definition of each cloud service.
IaaS (Infrastructure as a Service)
IaaS stands for Infrastructure as a Service. It is renting infrastructure. If you choose it, the cloud provider will equip your company with servers and cloud data storage and manage it for you. You'll be able to access your infrastructure through API or a dashboard. While cloud providers manage the necessary hardware, networking, servers, and storage, you'll be in charge of taking care of operating systems and applications.
SaaS (Software as a Service)
Software as a Service is a very popular solution for small and medium companies. It is a type of service that delivers ready-to-use software that runs in the cloud. End users are companies and their employees that need a certain program to operate daily or to increase their efficiency. SaaS usually has a form of web or mobile application. The solution provider takes care of the maintenance and updates for the user.
Function-as-a-Service (FaaS)
In the case of Function as a Service, it is the cloud provider that handles the infrastructure. FaaS allows customers to deploy application code – all the user has to do is upload the compiled function code and define how the resources should be used while executing the code. It is mostly used by developers for building, running, and managing application packages as functions on the cloud instead of dealing with their infrastructure.
Platforms-as-a-Service (PaaS)
PaaS – Platform as a Service is the type of cloud computing that exists to provide the end-user with a development platform. The end-users are of course mainly developers. Cloud solution providers manage platforms and hardware. Developers can use it to develop and manage their software or application. The end product will run on top of that platform.
What cloud computing model is a proper solution for your company?
It is impossible to answer that question, without analyzing your business's actual needs and expectations. As you already learned today, each cloud computing type and cloud model has its benefits, but you need to know that each has some drawbacks. That is why you should consider some things first:
The size of your company – small companies usually can't afford advanced, customizable solutions for business. SaaS may be the right option for small and medium businesses, as Software as a Service usually is available in the form of monthly subscriptions and offers various packages of features.
The type of business – FaaS, and PaaS are the right choice for tech companies that develop applications and tools of their own, they also require more IT knowledge to benefit from such a solution.
The business goal – you simply need to answer the question: why do I need a cloud computing service? Once you'll have your answer, it will be much easier to choose from many options.
Also check: How to choose the right cloud computing architecture?
If you are not sure which cloud computing type will suit your company's needs best, don't hesitate to contact us.