Top 5 Most Popular Doubts Before Starting Cooperation with a Team of Developers
Despite the increasing number of companies and individual founders who start working with remote IT teams, the choice to actually hire an external partner is still a big decision to make. No matter the costs or the scope of a project, it's difficult to decide on cooperation with a team of developers you don't know and haven't worked with before. Today we'll try to answer the 5 most popular doubts that appear in minds of CEOs and project managers who are to soon extend their team.
Whether you run a startup or a big corporation, when you look for support in the area of software development, it must be quick and reliable. The idea of hiring a team of remote developers may not pop up in your head as a solution – but it really is! Let's find out what stops you from making the decision.
1.What if it fails?
Hours of conversations, arrangements, assurances, and nothing. The most common thing people worry about is that they won't get the quality they expected and that the project itself will turn out to be a waste of time and resources.
Statistically speaking, it's impossible for every collaboration with remote developers to have a happy ending. When we look at how such projects worked a couple of years back, 20 – 25% of all outsourcing relationships would fail within two years. The reason for it was simple – lack of appropriate methodologies and poor communication.
Nowadays not only technology has made a progress but also project methodologies and work models are much more thought thru. Agile is the one that is most popular among software houses as it takes care of active and transparent communication. At Idego we believe that daily meetings with a client secure the product development and judging by the number of successful collaboration we can say it works well 🙂
2. I do not know if I can afford such an expense
The employment of remote IT support MUST be expensive. Not true!
Working with a dedicated team may sound like a lot of commitment. But this cooperation model is both flexible and straightforward when it comes to time or costs.
First of all, everything depends on the location of the software house and the number of developers you need for your project. It may be that you don't need the whole team but just two Senior developers to support the work on your product. The scale is different and so the final expense.
What's more, whether you work with a dedicated team or you just expand your existing team with two/three developers, we charge you only for the hours of their work. If your product is less complicated and requires less time to be finished – we charge you on the basis of a real number of hours, not a predetermined fixed price. This way you pay for exactly what you've ordered – no hidden catches 😉
What you need to understand is that hiring remote developers is a small expense in comparison to the real costs you need to pay to recruit specialists to your office. Recruitment is automatically associated with higher costs as you invest in all of the hiring procedures, office space & equipment, and all the employees' perks 🙂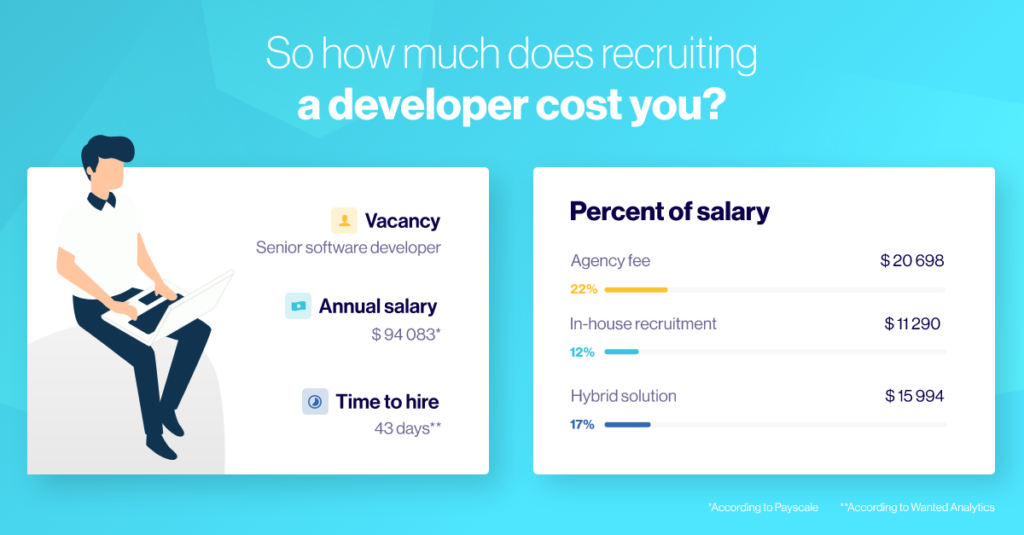 You can do all of that or…you can set up a remote IT team in a week and save yourself the hassle.
3. I will not have control over what developers are doing
This doubt also appears quite often. Paradoxically, you have much more control over the work of programmers that you've just started to collaborate with. Also, the developers will do everything to keep you informed about the progress so as to secure the relationship.
By the way, do you really control the work of developers you have in your office?
The truth is that we rather let the project manager lead the team and inform us about any obstacles on the way. This way we know what's going on in the project but we don't have to check every task on our own. And this is exactly how it works when you hire a dedicated team or additional developers! You will be always up to date with our work thanks to daily meetings and the project manager's support.
4. Where can I find the right developers and software house?
There are certain regions where the talent shortage is very much a problem for companies wanting to expand their services. Finding the right developers is a hassle especially when there are no experts in given technology in your location. But there are hundreds of software houses that can solve this problem for you!
It is as simple as checking reviews on Clutch. Choose a company that suits your requirements and has a number of successful projects and satisfied clients in their portfolio. The company will make sure you have access to the right developers, best suited to your project.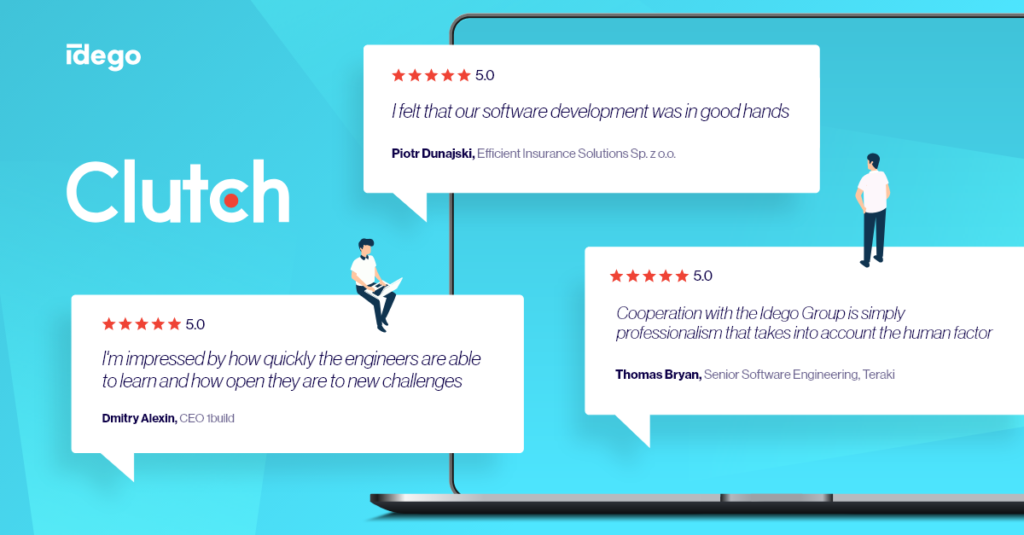 5. What if my needs change?
It's usual that the project requirements change during the development process or there's a need to add some new features to the product. This is why working with a remote team starts with choosing the right work methodology.
Agile's principle is to divide the work on a project into sprints and deliver the product through subsequent iterations. The model assumes the requirements are dynamic and may change during the development process. You have nothing to worry about!
What's more, if your needs in terms of team size change – you can easily scale up or down your remote team depending on project scope.
Don't let your doubts limit your growth
Whatever you do there's always a chance of something going not exactly your way. That doesn't mean you shouldn't try to optimize the processes in your company. Because as you can see, it is not so complicated.
In the era of growing requirements, a lack of skilled developers, it is worth choosing reliable and trusted professionals!
However, if you have other doubts, which we didn't address in the text, just write us a message and we will consult your project and answer all your questions.