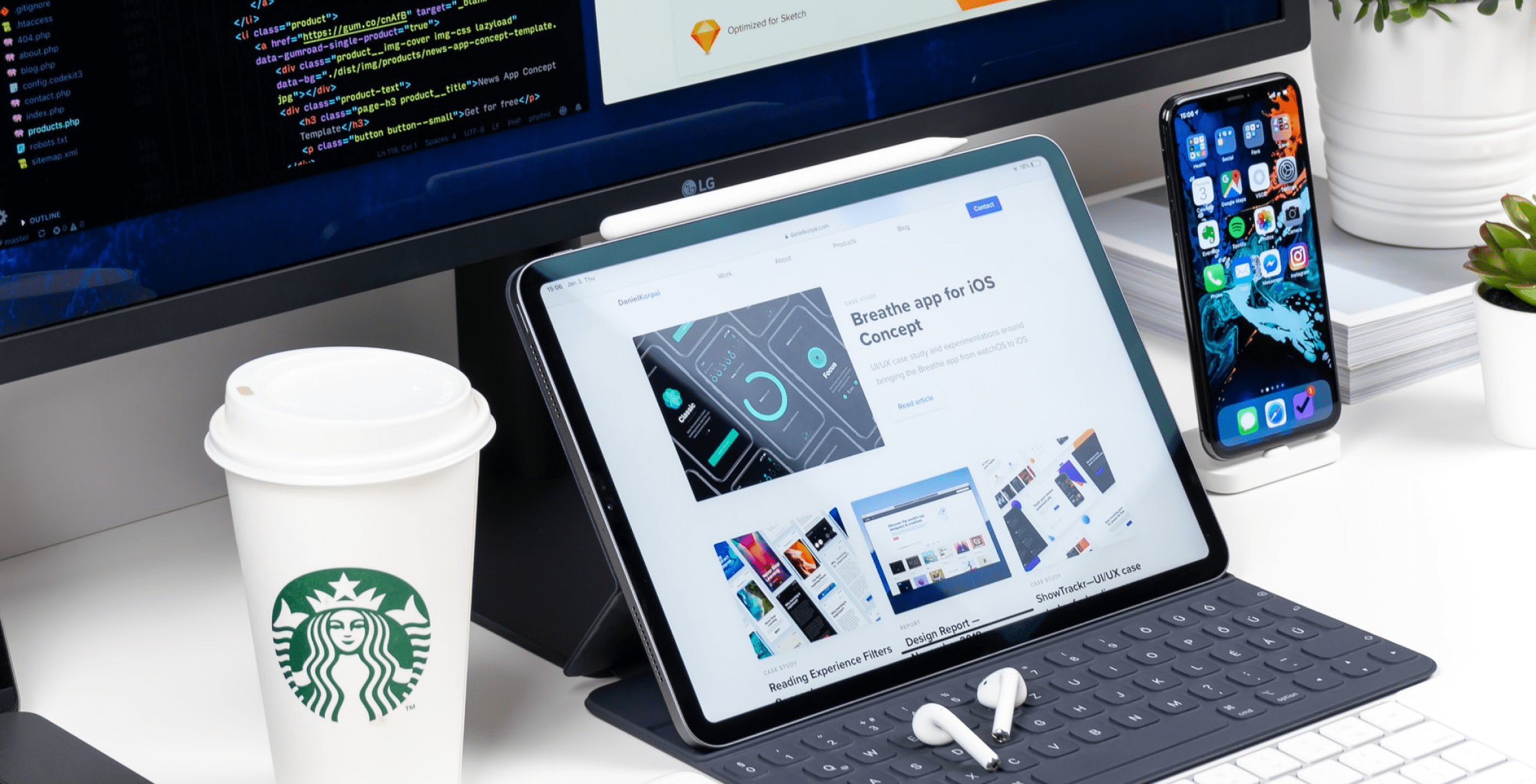 Toptal is one of the most popular talent networks for freelancers – mostly developers and designers. They are famous for a very strict verification process that indeed ensures the top selection of specialists. However, Toptal is also very expensive. That is why we have prepared a list of the best alternatives to this company. We are certain that you will find the perfect option for your business here.
Toptal alternatives list:
Andela
Lemon.io
Gigster
Youteam.io
CloudDevs
1. Andela
Andela is a tech talent marketplace. Although based in the US, their main target is African countries such as Kenya, Nigeria, Rwanda, and Uganda. Basically, their scope is supporting companies in searching for top engineering teams and developers to work for them remotely.
In fact, the service was born out of the idea of empowering young Africans to pursue their careers in technology. First, the company was providing them with training, learning, and employment opportunities. Now, Andela is focused mainly on outsourcing senior developers to remote locations.
Advantages:
Access to more than 77.000 engineers globally
More than 100 technologies covered (including JavaScript, Python, ReactNative, Ruby, Go, and more)
Data-driven mechanism matching the specialist with the company in terms of both technology and culture
Smooth onboarding experience and 90-days kick off monitoring
3 weeks of the average hiring time
Training provided to their developers and ensuring highly skilled teams.
Disadvantages:
Andela operates mostly with long-term hires and may not be suitable for ad-hoc projects.
Rates are similar to those offered by market leaders, so it may be attractive only to companies with relevant budget
Lack of online customer reviews.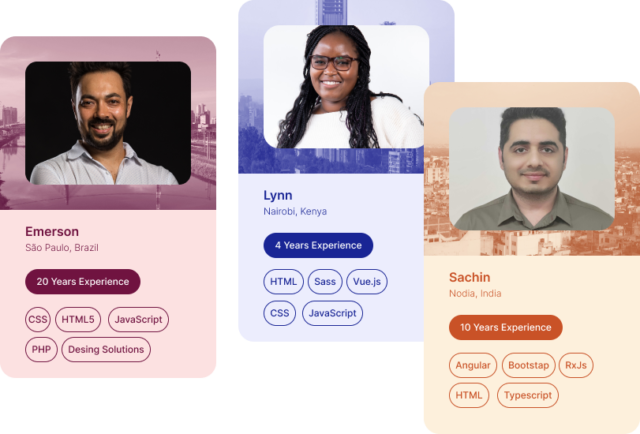 Image source: andela.com
2. Lemon.io
Lemon.io, contrary to previous platforms, is dedicated mostly to startup founders. Founded in Kyiv, Ukraine, they gather more than 300 developers from 26 European countries. They support entrepreneurs in finding the right candidates performing specific skills and mindsets from their talent base. Lemon is a great choice for those who are in rush or need ad-hoc support, so their style seems to be highly compatible with a dynamic startup environment.
Advantages:
The guarantee of providing a freelancer within 24h
Fast response is their main priority
The success rate of 98.6% (claimed by Lemon themselves)
Careful, 5-stages verification of freelancers, including English proficiency test
A wide pool of experts performing mainstream and niche technologies such as JavaScript, Python, Data Science, Java, Blockchain, C++, and more
Ability to cover all types of projects, both instant fixes and long-term hires
Fixed rated and easy-to-use payment system
Free estimates with no obligation to cooperate
Good reputation and reviews: 4.3 out of 5 at G2.
‍‍Disadvantages:
Despite the careful selection process, the performance of each freelancer may vary‍
Focus on tech startups – although an advantage in general, it may make the platform not suitable for other types of enterprises
Most of the freelancers cooperating with Lemon come from Eastern Europe, so they might not be able to appear physically at the client's location in case you expect also non-remote or hybrid cooperation.
3. Idego Group (Yes, that's us)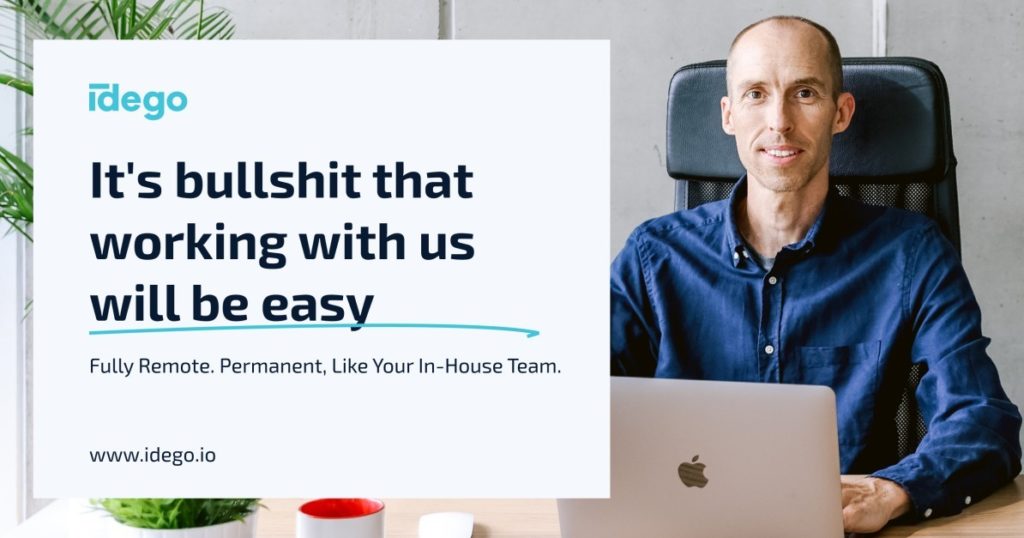 Within 11 years of market presence, we have already supported more than 200 CEOs and CTOs from companies like Carrefour, Ergo, Deutsche Bank, Weltbild, and many more (e.g. you drive their cars).
Idego Group has a technological background and developed our own products back in the days when AltaVista was a thing, and Google was still in the garage, so we understand your tech specs and needs.
Advantages:
4.71x shorter time-to-hire
Similar price range to a regular in-house team
Permanently assigned to your team, long-term
Profiles are presented to you instead of you having to screen
Full Accountability
In case of the wrong hire, quick replacement
Our specialists come from a number of European locations and operate within various time zones.
Pay only for actual working hours. We cover the costs of holidays, sick leaves, and absences of the developer.
Disadvantages:
The problem with the contractors is their accountability. They're hit or miss, but sometimes you have no choice but to depend on them. All these beautiful testimonials, clutch rankings and assurances from the sales team look great before you sign in, and then…
You don't get these promises with us.
Actually, you can be sure that sooner or later, somebody won't deliver. But because of our business model, it's our problem, not yours – to survive, we have to fix the issues fast.
All of our contracts are open-ended, so you can terminate them at any given moment.
It creates tension on us to provide a quality service.
We focus on long-term relationships, so it is in our best interest to replace any dev that fails.
4. Gigster
Gigster is the next platform that connects companies to highly qualified developers. As they are based in Silicon Valley, their talents are mostly based in the US. The speciality of Gigster, on the contrary to their competitors, is offering the entire team for hire. They believe that a successful project requires more holistic support, so they always assign a project manager to supervise the project development.
Advantages:
Access to 1000+ top developers and project managers operating in multiple time zones and the ability to find developers for projects of all dimensions
Using AI=powered algorithms to ensure the best match
Hiring time not exceeding 10 days
Free cancellation of the project anytime
Assigned project manager to monitor the progress of the project.
Disadvantages:
Gigster cannot be used within minor projects and single, specific tasks that require only one developer
Pricing of a minimum $52.000 per project
Their staff works mostly part-time, so they cannot ensure the same level of commitment as within regular positions
Although having a strong development team, their projects usually lacks visual elements and design that must be done by a third party, which generates extra costs
Lack of full control over the skills of your team, which might be a severe obstacle in case you decide to use the most modern technologies. It may turn out that your team is not qualified enough to complete required tasks
No trial period available
A Trustpilot score of 3.2 which is considered average.
5. YouTeam.io
YouTeam is the service for hiring engineering staff where you can find specialists for your team. Their model is based on hiring only full-time employees, mostly located in Eastern Europe and South America. In fact, they are middlemen that help not only to find engineers but also to figure out the financial and legal aspects of hiring them from offshore locations. The pricing is individual for every client and project based on its requirements and specifics.
Advantages:
Availability of 20k+ specialists
Useful features such as time zone matching or quality monitoring
Careful verification of candidates
Free to use platform with no initial fees
A guarantee that the development team is dedicated only to one project and that developers will not switch to another job before finishing the task for you.
Disadvantages:
Not suitable for short-term projects, but rather for permanent hires
Anonymous profiles of candidates, which is considered a disadvantage by a number of potential employees.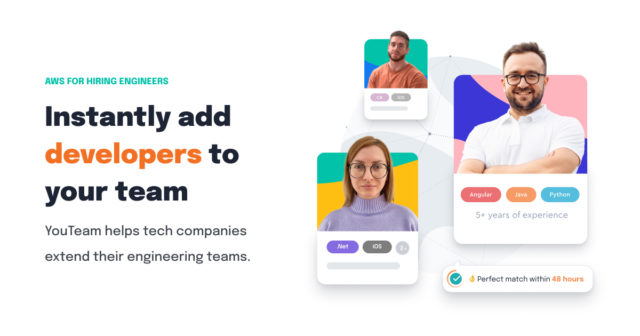 Image source: ​​https://youteam.io/
6. Cloud Devs
Similar to Toptal, Cloud Devs also claims to hire the top 5% of developers from Europe and Latin America. However, there are a few differences that should be highlighted. While at Toptal freelancers can set their own prices, Cloud Devs charges a $40 flat fee per hour. Cloud Dev also provides sufficient support in searching for specialists, which requires minimal effort from the client.
Advantages:
Access to 8000+ talents, including Senior Developers and Designers
A guarantee to recruit a specialist within 24 hours
Assigning developers based on their experience, time zone, and other requirements
A 7-day no-risk trial period and the option to replace the hired developer or get a refund
Disadvantages:
Flat fees and no pricing variety
A requirement of paying a $500 deposit fee
Suitable mainly for small and mid-size businesses.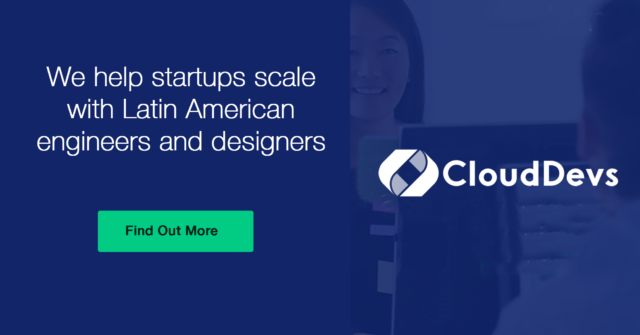 Image source: clouddevs.com
The Summary
Once you're aware of the pros and cons of the most popular Toptal alternatives, it's time to make a decision and choose the one that will be the best fit for you. Which one will you go for? Let us know in the comment!