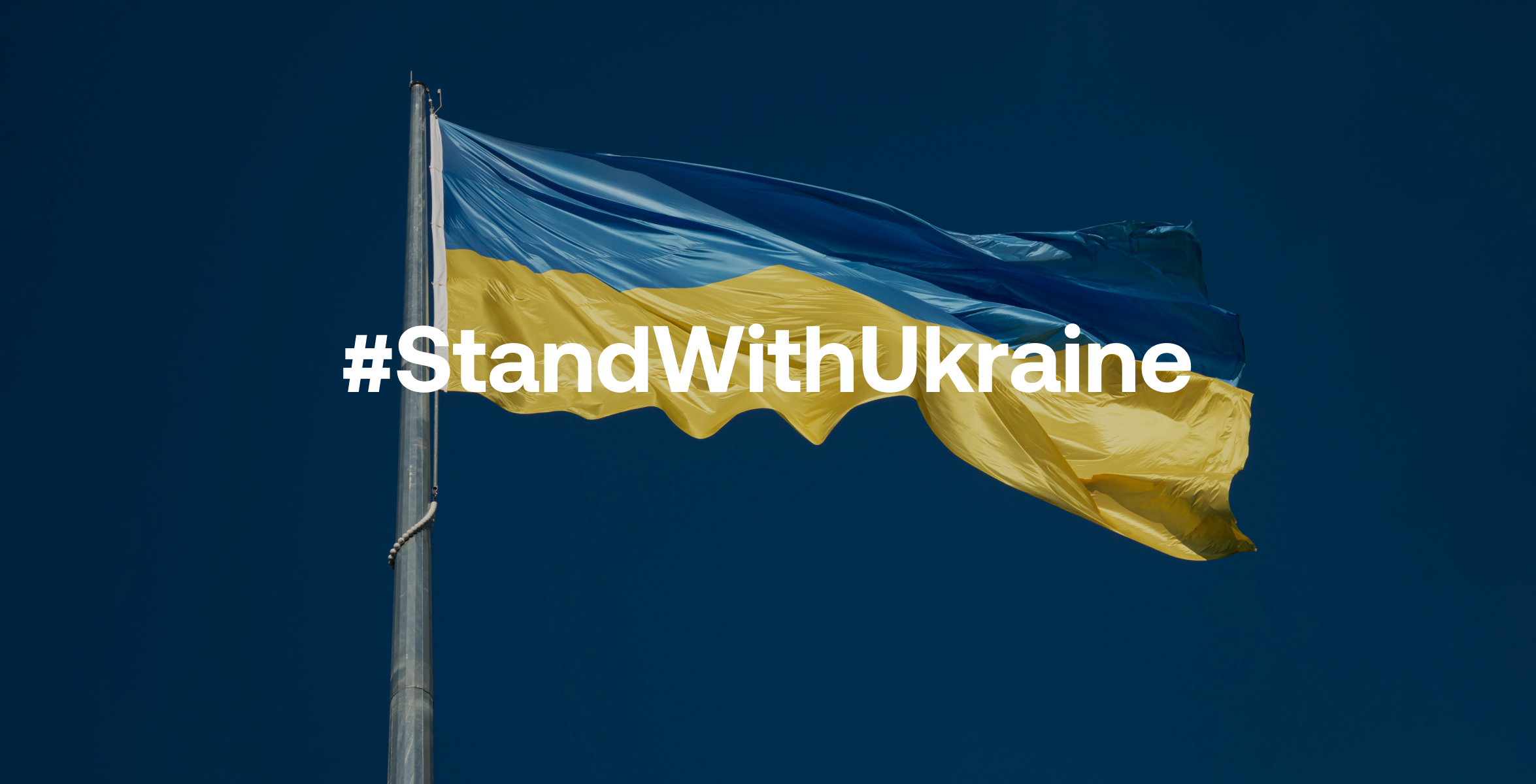 Do we have a right to be surprised? Perhaps. Do we have an impact on the policy of states – both as individuals and as companies? It may seem to us that we don't, and yet doing nothing is like agreeing to the aggression and Russian invasion on Ukraine.
This post will be unusual, because it does not strictly relate to our business, but we cannot pass by indifferently. Especially because among us – the Idego team and the teams of our business partners – we have people coming from different places in the world, with many from eastern borders, Ukraine and Belarus.
Everyone should feel safe and secure: after all, freedom is one of the basic and most important values. And in the name of this value, we stand in solidarity with all those affected directly and indirectly by the war. We cannot naively think that only a few will suffer the consequences.
We support our employees, but we also come out with a message – Idego will support its eastern neighbors. We are committed to help and we are open to all who will need support, using all the resources we have.
It's hard to use the right words, because they won't change much. We are actively looking for ways to support our friends in the smartest, best and most effective ways and from our side we have already offered apartments – Hacker House – for families seeking accommodations.
We've also committed one of our products, Vuyap, to be a part of governemental action Tech to the rescue.

We are in direct contact with European Solidarity Centre in Gdańsk, an organisation which coordinates the help in our region, to respond to the needs of civilians coming to Pomerania, and with the Association of Ukrainians in Poland to provide what's immediately required.
For the moment, however, immediate help is possible through financial support – because every form of help counts.
We recommend organizations that are already active and involved in helping Ukraine. Each of us can provide physical support, standing up against the Russian invasion:
It is also important to remember not to spread propaganda content, to use appropriate terms and to verify sources of information. You can find out more about how you can individually support Ukraine at https://uacrisis.org/en/help-ukraine.
It's not the time to mute.
#StandWithUkraine