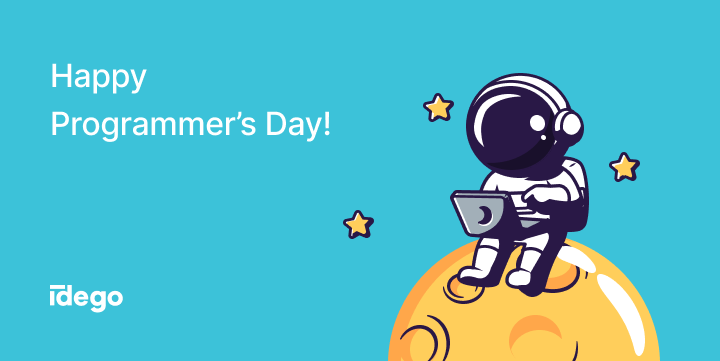 Sometimes it is not the wishes themselves that matter and the way they are communicated. This year, we set a goal to creatively make wishes for our programmers!
And that's how Idego's other non-developer teams came together and showed their ingenuity.
We've put together a wish list, because it came out pretty well and maybe it will be useful to someone as an inspiration.
And to all the Programmers once again: best Programmer's Day!
Delivery Team
What better way to convey your wishes than through a dedicated meme? Well we don't know, but we appreciate how beautifully you can turn a well-known meme into personalized wishes!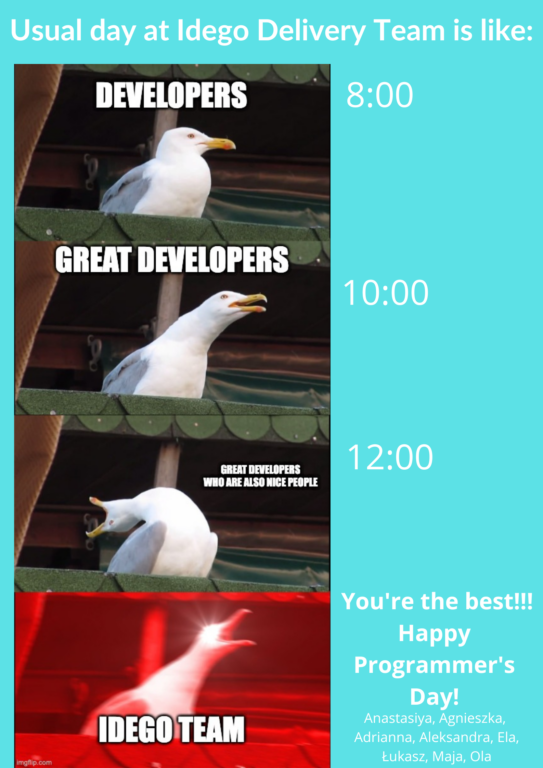 Marketing team
In true marketing style and using stackoverflow, you can enjoy the wishes of our marketing team!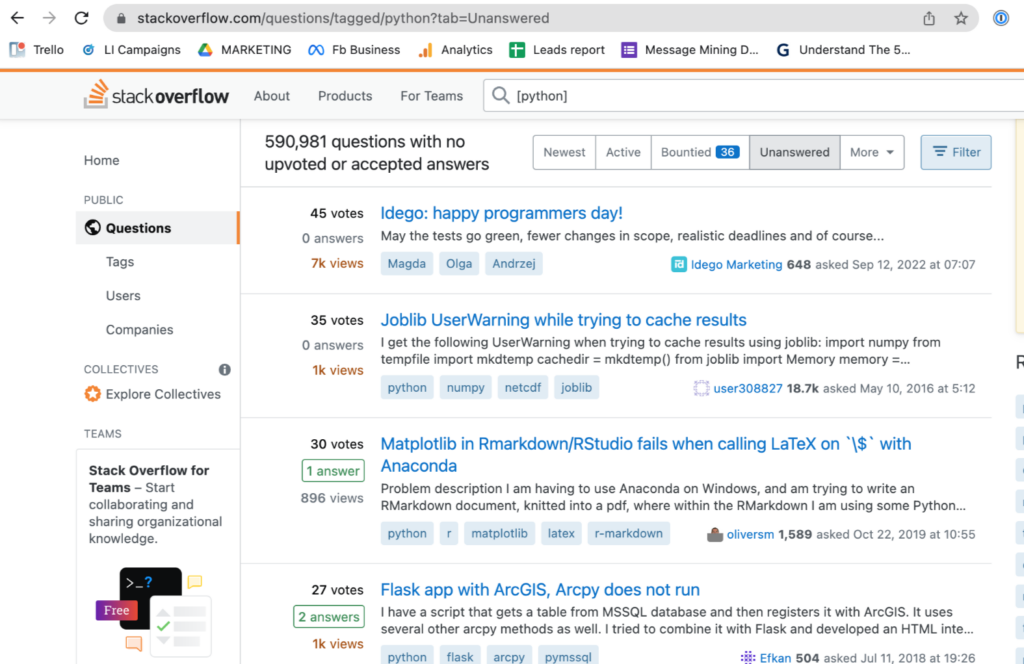 HR Team
Wishes straight from the heart on video from a great team of recruiters.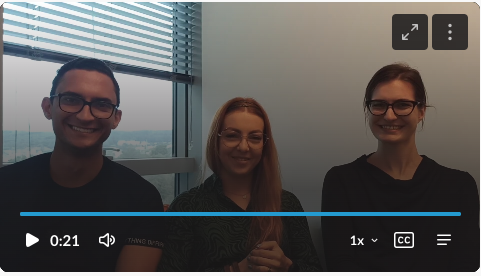 EB Team
There was something different for everyone. For music fans, we present a playlist. For travelers, we have prepared special wishes from one of the most famous voices of navigation – Mr. Jarosław Juszkiewicz. Well, and as icing on the cake and our little inside joke the inscription on the office, which everyone at Idego knows well.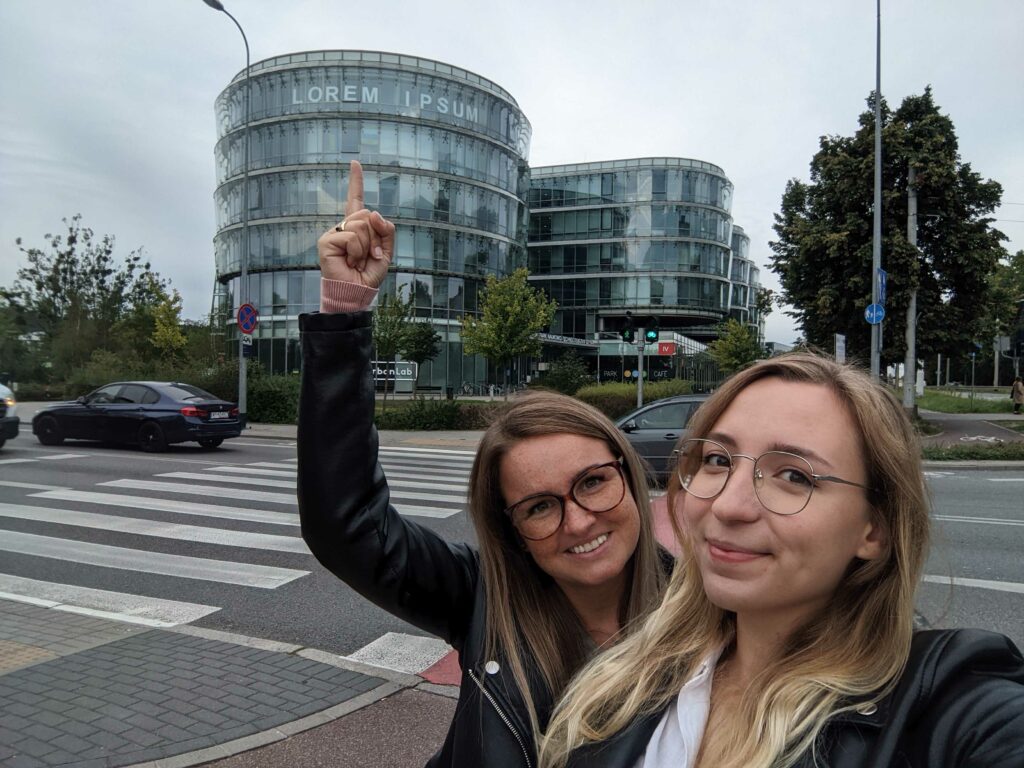 Design team
The graphic designers could not overcome their true nature and, of course, prepared the graphics. But not just any graphics! See for yourself – they climbed to heights!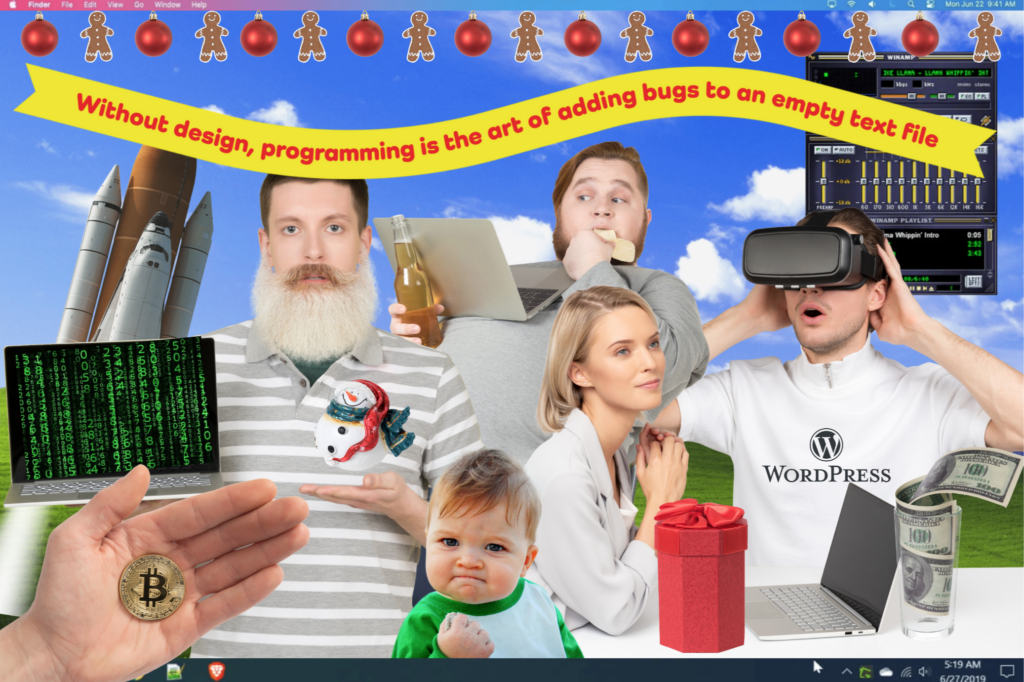 Combined team of Accounting, Administration and Legal department
It's a team of real heroes, who also in their style decided to make a wish by combining graphics and excel file.