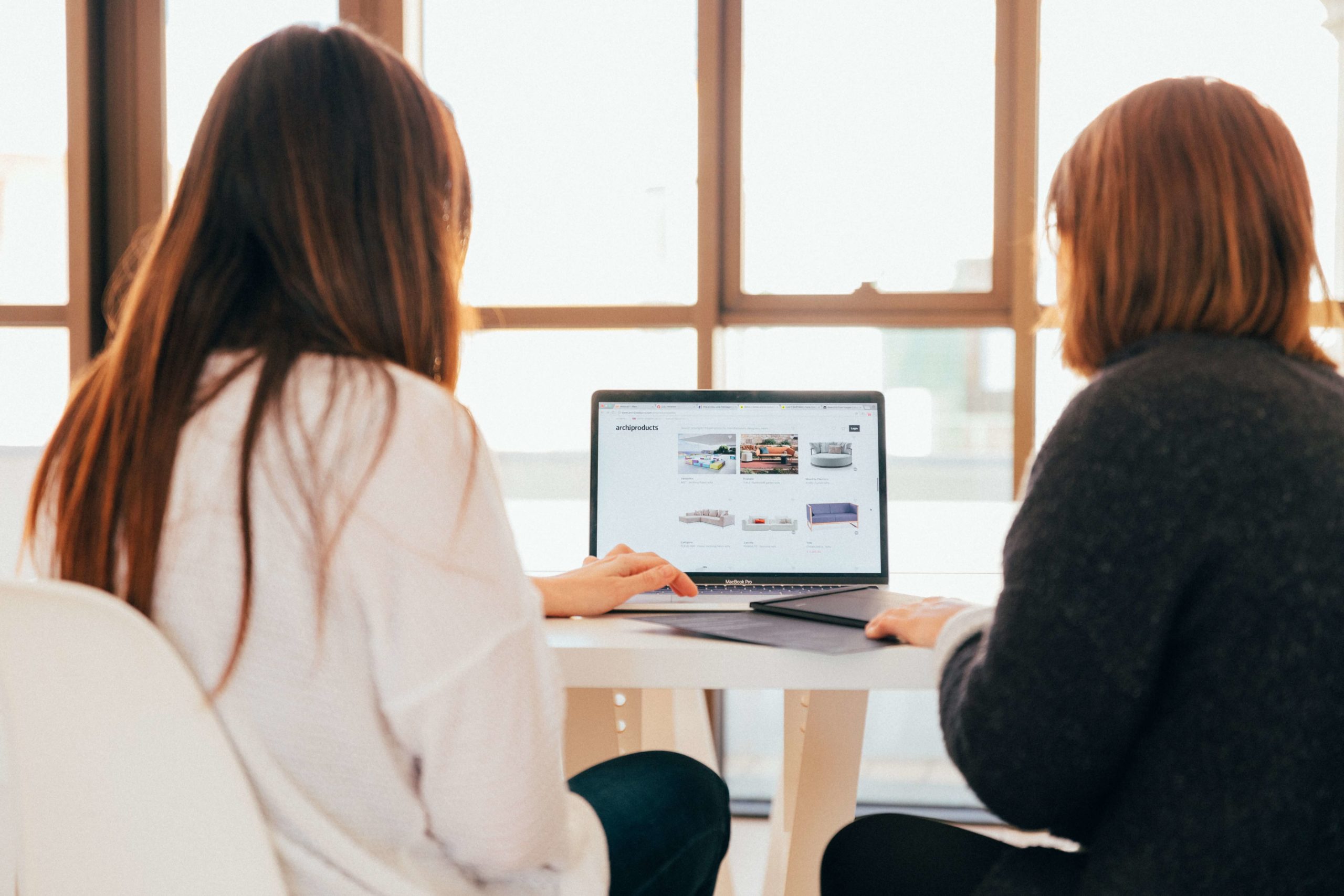 When it comes to providing your company with appropriate IT solutions, you have two choices – you can opt either for outsourcing or insourcing. There are multiple factors that you should take under consideration, when selecting the best approach. Small, medium and big companies have different resources and expectations that need to be addressed. Some may also have limited budgets. Read on to learn more about pros and cons of both insourcing and outsourcing your IT tasks.
Relying on services like staff augmentation, managed services or actually depending on the external software house to build your business solution from scratch is quite a popular choice. Multiple organizations outsource IT services – it is often cheaper and easier to handle some projects or processes in the company, but is it really better than insourcing? Let us explain what types of outsourcing can be leveraged by companies and how it is different from insourcing. Together, we will go through the pros and cons of each of those solutions. The trend to outsource is not yet superseded by insourcing, but this second approach may help you gain the competitive advantage you need, if you work with the finest experts within your reach.
How to deal with IT as a non-tech company?
The business landscape changed significantly during the last decade. Automation and analytics are leveraged in all industries and all companies use some sort of business software and tools. Is it even possible to run your business without a full-time IT professional? Surprisingly, it is, although it does not mean that the company is not using any IT products.
Businesses always try to become more mature, flexible and – of course – efficient. Being highly productive is one of the most important challenges of all organizations, especially when they are developing fast and resources need to be shared between many departments, of which each has their own problems that cause inefficiency and goals that need to be addressed. Having access to high quality IT services, systems and tools can help optimize various processes, reduce operational costs and take advantage of growth opportunities.
In order to take your business to a higher level, companies of all sizes and from all industries may choose to outsource IT services or opt for insourcing. These days, the IT outsourcing market is expected to grow. According to the Software IT Outsourcing Report from 2017, this market can reach even $481.37 billion by 2022. But is it really the only option for the business or maybe insourcing would be a better choice?
Is outsourcing a significant trend in IT?
For non-technical businesses IT outsourcing may be an attractive solution. It is quite difficult to make good decisions about IT services, software or deal with development when most of the staff does not have IT background and much experience in running IT projects. Turning to a third party to take charge of some IT-related tasks may be seen as the easy way out, and it is often cheaper than hiring professionals, creating your own IT department and maintaining the necessary infrastructure.
Outsourcing means that a company is acquiring some sort of services of a third-party organization instead of handling certain tasks internally. IT processes are not the only ones being outsourced – companies often use such solutions to run marketing campaigns, improve efficiency of manufacturing or handle the finances.
Outsourcing IT became so popular mainly because of the high qualifications and experience the employees need to have and the costs of building and maintaining the IT department. By letting a third party deal with some of your IT-related processes, you are not only gaining extra time to focus on core issues of your company but also transferring responsibility for those processes to an outside service provider.
There are a good deal of IT processes you can outsource – monitoring and security services, maintaining your hardware and software, application development etc.
Managed services – when it is a good choice?
Managed services is the type of IT offer that means continuous outsourcing of a part of IT services. It is quite a popular type of outsourcing, commonly used by small, medium and big companies. It is being chosen by many organizations, as it means that some external group of experts takes full responsibility for running some process safely and efficiently on their side.
Some companies do not want or cannot create their own IT department. Running IT processes internally can be devastating for small companies financial resources as hiring IT specialists and maintaining the infrastructure may cost quite a lot. Managed services allow small and medium companies to run complicated IT processes at a lower cost, but even large enterprises outsource many processes this way, to be able to focus completely on development.
There are some drawbacks of course. By choosing managed services you entrust your business affairs to a third party and even though a contract protects you from the possible negative outcomes of such cooperation, it is always a bit risky for your brand image, especially if you let a third party deal with your customers' data.
Staff augmentation – is this an efficient solution?
Having your in-house team may not always be enough when it comes to complex, time-sensitive development projects. If you do not hire professionals with particular skills and experience which enable them to handle difficult tasks, you can always acquire them through staff augmentation. It is possibly the best solution, if you need to support your in-house developers by hiring a specialist with specific knowledge in a narrow field of expertise, but you know that you will not need the services when the project ends.
Cooperating with talented developers and consultants in a staff augmentation model is beneficial for short term projects. It is a great alternative for hiring full-time. All companies sometimes encounter challenges that are beyond their experts' skills. In such a situation, you need to make a choice. It is up to you, whether you decide to outsource the whole software project or to support your team using the staff augmentation model. By choosing the second option, you not only remain in control of the project, but you can also take full credit for the application or software you developed, and your employees gain additional experience while working side by side with highly skilled professionals, who understand your industry requirements and challenges.
You can take advantage of staff augmentation at any phase of your project if you encounter some problems you cannot handle alone with your organizations' developers. Our experts can also replace one of your own, if someone needs to take a long sick leave in the course of project development.
What is a total Software Project Outsourcing ?
If you run a non-technical company or do not have an internal development team, you may want to order custom total development services. We can build an application or software for your company after a series of workshops with you and your employees. We may also enhance your existing business tools by building and implementing new functionalities.
Outsourcing can help you reduce costs and development time. We may also handle creating powerful IT, business solutions for your company, so you could focus on really important matters. Total software project outsourcing could be the right choice for your organization. The question is, if outsourcing is really such a good idea?
Insourcing – what you should know
In IT "insourcing" means nothing else than hiring dedicated IT staff to perform some specific work (for example take care of development projects) in-house. In such a scenario, tasks are dealt with by the actual company's employees, rather than by experts outside the organization (as it would be in the case of outsourcing). Mostly, small and medium businesses create their in-house team by:
hiring an expert with certain qualifications and skill,
training already hired employees to take care of particular IT processes in the company.
An insourced IT team deals with all internal IT tasks it can. It is an efficient solution for business, but some complications may appear in the future as the company starts to grow, and it needs more advanced, customized business tools and software. After some time you may realize that you need more and more qualified, experienced professionals.
Any company can be in need of such employees. Especially if the business is focused on a very small market or on a specific niche, it may be difficult to find a specialized IT personnel for taking care of your software and hardware. Finding highly skilled developers may be difficult for those who never had a software development team within their company. In such a case you may try assuming the insourcing approach by creating a dedicated development team with the assistance of an experienced software house.
You have to ask yourself an important question – what is the best option, when it comes to development and handling other processes for your organization. If your company is a pioneer in its industry, you would probably like to retain your advantage by dealing with development projects and other IT related tasks internally. This approach allows you to remain in control over these processes, protect your unique ideas and sensitive information.
Insourcing vs Outsourcing – what is the difference?
Small companies can sometimes struggle with building and maintaining their own IT team. Why is that? There are two main differences between small and big companies – resources and experience. Small organizations may find it extremely expensive to hire developers on a full-time contract and, even if they can afford such a step, most of the time they do not require development services all the time. They may also lack experience in running development process, have little knowledge of technologies, which may result in additional costs, extending the time of development etc. Large companies, on the other hand, usually possess a budget big enough to hire a full-time development team and have some knowledge about developing custom business solutions.
You do not have to make that tough decision – outsourcing or insourcing. A full IT outsourcing model is one approach that is often chosen by small and medium businesses, but it is not always the right choice. Managed services can help you cut costs, but may also result in low quality of the services (not always, but it is possible) and no possibility to customize business solutions, so they would fit your needs better. Insourcing an organization lets you complete tasks with company-approved standards being met. You may actually combine those two approaches, by outsourcing cybersecurity solutions or analytics and insource a development team.
Take some time to analyse your business needs and learn how IT is involved in achieving your organization goals before you create your overall strategy. Regardless of the size of your company, there are some universal benefits of insourcing. Let us compare both insourcing and outsourcing to find out which solution would fit your business best.
Advantages and disadvantages of insourcing
The main benefit of insourcing is control. You are always in the centre of all processes, you may access any project details and stay informed. Having your own in-house development team means that you stay in touch with developers and developers stay in touch with your employees and the management of the company. Communication improves and IT staff understands your business needs better, as it is actually a part of your company.
Hiring staff is not cheap though. There are salaries, training and employees' benefits that have to be ensured and even more – you need to provide your professionals with high quality tools and equipment they require to run the project. Insourcing is also time-consuming as you sometimes need to devote weeks or months on finding the right experts, to help them integrate with each other etc.
Benefits and drawbacks of outsourcing
Predictable, relatively low cost of outsourced services is probably the most important advantage of such a solution. That is why managed services are so often chosen by small and medium-sized companies, which try to reduce costs of running their IT processes.
Such a solution is easily scalable, as IT service providers have necessary architecture, advanced tools and available, experienced professionals, unlike small companies. They also often offer 24/7 support, so their clients gain flexibility. All this results in increased productivity.
Can you actually count on experts hired by an IT company that you outsource services from? That is a matter of debate. There are many organizations, which offer high quality managed services. You always take some risk when you decide to outsource your IT tasks, however. The best choice would be to choose an experienced company, known for its accountability. It is possible that external service providers will not understand your company goals, ideals etc. Another drawback of outsourcing is the lack of flexibility. It is difficult to adjust some specific IT process to requirements and standards of a certain organization. Managed services may not be the best solution for each and every IT process.
Are you against outsourcing in general?
Some companies which decided to choose managed services suffer because of high costs anyway and at the same time deal with lower quality of work. That can happen if you do not take enough time to consider your needs and analyze offers from different providers. Outsourcing is always a little risky. It takes time for you to react in unwanted situations, because you have to reach the service provider first.
Outsourcing the whole development process leaves you with no control over the project. You probably will not know how many and what kind of people work on your product, what their skills and experience are. Managed services or total software development are also the kind of services that will not allow your in-house team to learn and gain new knowledge.
No matter if you outsource tasks that have to be taken care of regularly, or you invest in software or application development in an external software house – almost everything is out of your hands. It is quite difficult to monitor the whole process, make modifications if needed or react if something wrong is happening.
Hiring dedicated IT team
You can counteract almost any problem if you opt for insourcing. Having your own team is a significant expense, but it will pay off. First, you decide what kind of people work on your application or software. You can communicate with your IT employees more efficiently, learn about their motivation, doubts or problems they encounter when implementing the project. Secondly, you select the tech stack for your software together with your developers. You may pick any technology you see fit for your development. Thirdly, the final application or software is totally yours – it has functionalities your company actually uses and was especially designed and created to suit your organization's specific needs.
The one thing you have to do, before you start to take advantage of insourcing, is to create a dedicated software development team. You also have to ensure that it will work productively – you can do that by asking about their business needs and providing them with tools they need for effective development. Having a remote dedicated team of developers hired for a particular project is an interesting concept. You should consider it, if you do not have your own development team, but you want to build or scale your digital product. You are not sure if you are capable of finding the right experts to our in-house team? Don't face this challenge alone. There is a lot at stake here – creating a strong development team will result in completing the project successfully. On the other hand, poor choices during the recruitment process may end badly – with the failure of the project altogether or with the need to hire additional experts using staff augmentation services.
We can help you by creating a dedicated development team. You do not have to worry about the recruitment process. We take complete care of it and make sure that your new team will help you develop your new software or application. First, we carefully analyse your business needs, project requirements and ideas. We ask you, how many developers you need to accomplish your project and what their expected level of expertise is. If running an IT project on your own is a new experience for you, we would be happy to assist you with defining your requirements. We also need this information to find the best experts for your project. We will meet with you to exchange ideas of possible features for your new digital project and discuss technologies that developers will use to execute it. When we are sure that we understand your company, your expectations and project scope, we build a dedicated IT team that will take care of your development process. This solution combines the benefits of insourcing and outsourcing. You pay only for hours of your dedicated team's work, so if your new experts finish development faster, you will not be paying any fixed price any more.
How to make the right choice?
You have to decide on your priorities. You can do it efficiently by answering the following questions:
Do you want to stay in charge?
If you would like to control the development process and monitor it the whole time, managed services and total software development in some external IT company is not a good choice. Having in-house developers or a dedicated development team would be a good solution, as they allow you to run the project the way you want it. You stay in control and gain experienced developers with the skills required for executing your individual project.
Do you want to reduce the company's costs?
Outsourcing enables organizations to trim down expenses greatly. Those are not only the employees you have to pay for if you choose to have an in-house team. Developers need tools, equipment and an office to work in. Having a remote, dedicated development team created for your company saves you some costs. Such a solution helps you develop high quality digital products.
Which solution will suit your needs best?
Both – outsourcing and insourcing – require some changes. You have to adjust your organizational structure to fully benefit from these approaches to IT processes. Think of how they would affect your company and what effect is most desirable. With insourcing, dealing with such adjustments will probably be easier, since things are handled internally. Even if you need your IT services as soon as it is possible, give yourself some time to consider your choice carefully. Outsourcing may be only a solution for a while, before you build your dedicated team and switch to insourcing.