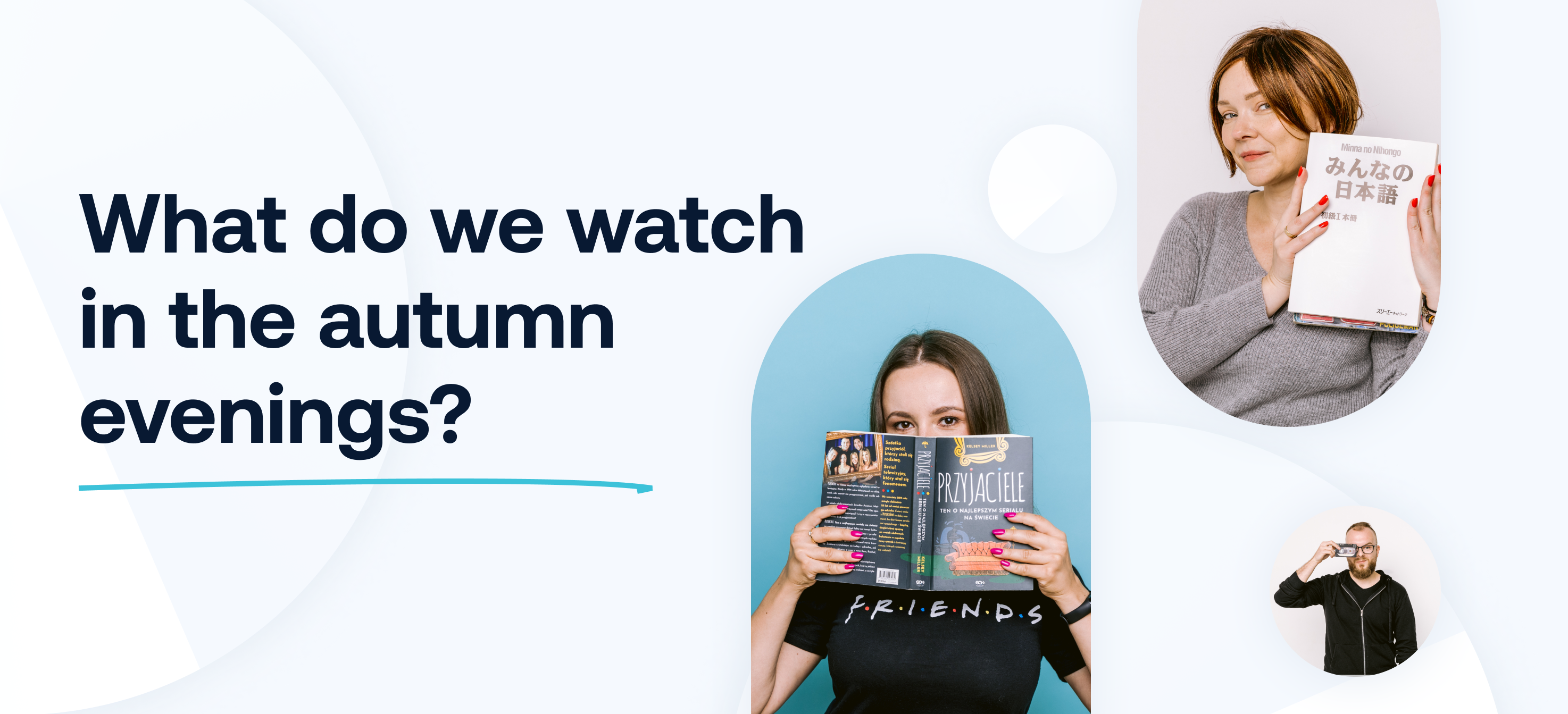 When the evenings start to get longer we like to fire up a TV series or a movie (or even both) and relax after a day at work.
And what do we like best? We begin our series of Idego Recommends, because not only work alone is man alive. We like to share knowledge, but we also like to recommend different cool things to each other. Well, and following the autumn climate we are doing our top titles for this time of year.
Mindhunter
Perfect for fans of criminal cases, we also appreciate the casting of actors.
Black Bird
A little bit of drama, a little bit of criminal, and again a prison vibe (but I guess that's what we like).
The Adam Project
For fans of time travel and everyone else too.
The Lincoln Lawyer
You can already guess from the title that this is another criminal heading. Although automotive enthusiasts also have something to look at.
The Expense
And so we move to the futur.
The Boys
If you like superheroes after this title you may change your mind, but it is still worth watching!
Invincible
We stay on the superhero theme and have the first animation on our list.
The Mandalorian
Fans of Star Wars probably do not need to introduce this series.
WandaVision
Wanda and Vision return in the series. If you liked this duo in Avengers this is such a must have to watch.
House of the Dragon
Three years after the last episode of Game of Thrones, we lived to see a prequel. And for now we follow ourselves how the plot will develop, but we could not pass by it indifferently.
Better Call Saul
A classic in itself, but kindly hint that all seasons are already available to watch.
Ted Lasso
Now that's something to loosen up, welcome to the more comedic side of the list.
Mare of Easttown
Kate Winslet in the role of a detective and an investigation that is not necessarily the foreground of the series. But be warned, it can make an impression.
Star Wars
This could not be missed, we will not even elaborate.
Elvis
If anyone didn't make it to the cinema it's already on streaming platforms. We are watching.
The Wire
A series about American policemen, one of many, but it has that something and stands out absolutely.
Sandman
A title that has come up frequently in our conversations lately. And why it has to be seen by yourself.
We give each of the above a stamp of quality, prepare an autumn tea and start screening!

*list order random 😉