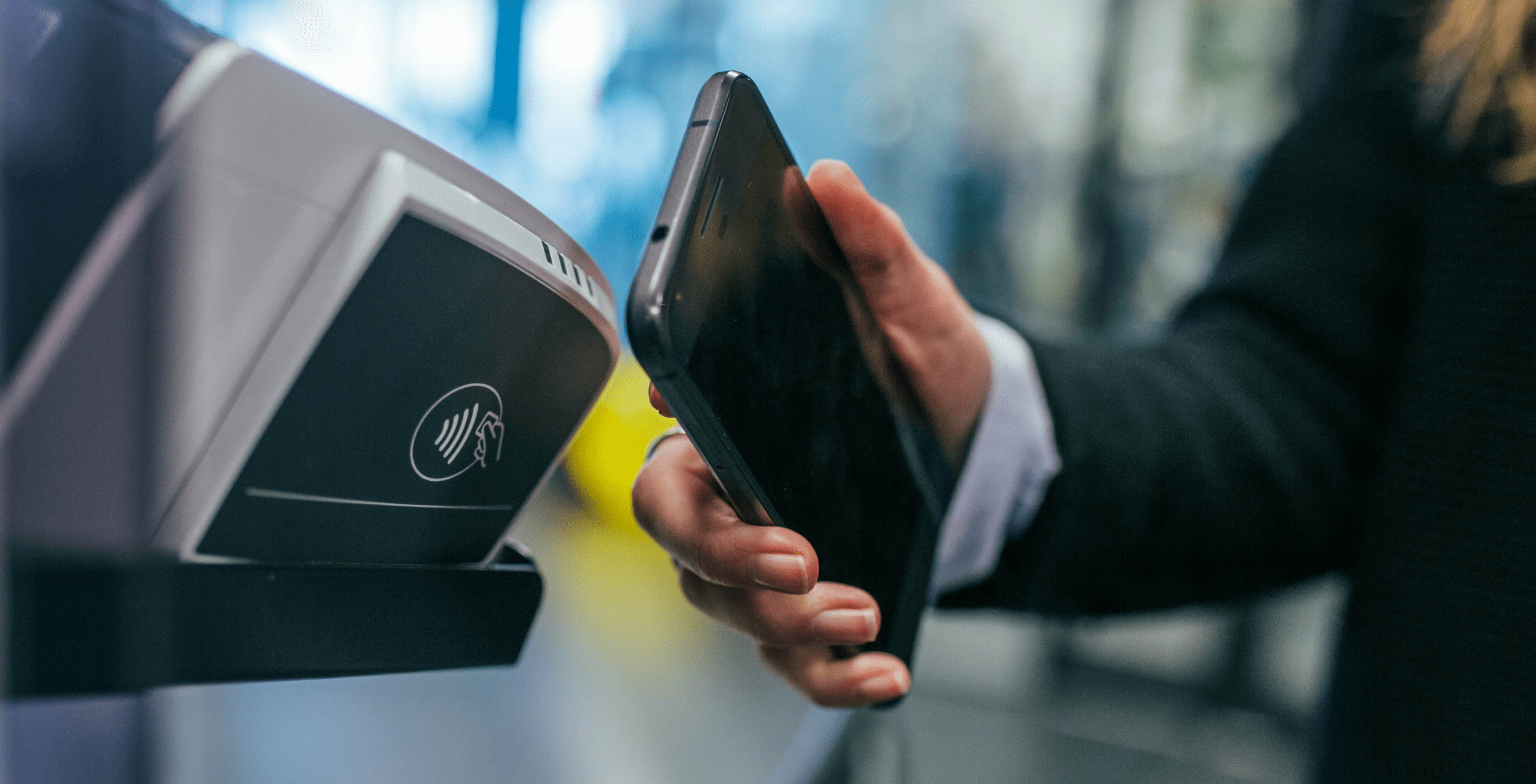 US edition
How we created the ranking
When creating lists of these 50 most interesting companies related to Fintech, we took into account the largest in the industry. The solutions of these Fintech enterprises are implemented on a global scale, often millions of people use the solutions they create.
The main idea that guided the creation of this ranking was to show innovative companies, relatively young, which extremely care about the working conditions for their employees and solve real problems. Creating Fintech solutions is extremely difficult. Due to the fact that savings, money, money distribution is risky, companies must demonstrate great security solutions.
In addition to information about the company, we also included the name of the company founder or just the current CEO. So below we present to you a list of the 50 most inspiring companies related to Fintech!
List of the 50 most inspiring companies related to Fintech
Acorns – the first company to offer micro-investing to the world. The proprietary financial engine allows customers to round up spare change from everyday purchases and invest.
Addepar – a leading provider of technology for the wealth management industry.
Affirm – was founded with a goal to create honest financial products and services that empower consumers and improve lives.
Axoni – New York-based technology firm that specializes in blockchain infrastructure whose clients include the world's largest financial institutions and capital markets infrastructure companies.
Ayasdi – the leader in the design, development, and deployment of enterprise-grade intelligent applications.
Behavox – the People Analytics company, using AI to make companies smarter, more secure, and more successful.
Betterment – the largest independent online financial advisor that serves one purpose: to help you make the most of your money.
The Bitfury Group – the world's leading full-service blockchain technology company. Bitfury is building solutions for the future, with the most significant technologies of the millennium.
Blend – we're dedicated to improving consumer lending. We partner with banks and lenders to power frictionless, compliant, and more accessible lending – starting with mortgages.
Bolt – is a better-than-Amazon checkout experience for the rest of the internet, with zero fraud built-in. We make online businesses more money, powered by our unfair data advantage.
Brex – is rebuilding B2B financial products, starting with a corporate credit card for technology companies. We help startups of all sizes.
Cadre – is building the world's premier digital marketplace for commercial real estate investing. We combine our institutional experience with data-driven insights and innovative technologies.
Carta – focused on converging private and public markets and mapping and connecting the global ownership network. We all believe we are building a generational company.
Chime – the fastest growing challenger bank in the U.S. is a technology company focused relentlessly on helping our members achieve financial peace of mind.
Circle – a new kind of global financial services company. A platform for individuals, institutions, and entrepreneurs to use, trade, invest and raise capital with open crypto technologies.
Coinbase – digital currency wallet and platform where merchants and consumers can transact with new digital currencies like bitcoin, ethereum, and litecoin.
Credit Karma – a team of builders, dreamers, and strivers with a passion for helping people make financial progress. We've helped over 100 million members better understand their finances.
Cross River – we're rethinking banking through API-driven products. Our legacy products combined with our cutting-edge technology is helping to empower millions of consumers.
Digital Reasoning – a leader in cognitive computing. We build software that understands human communication – in many languages, across many domains, and at an enormous scale.
Earnin – their mission is to build a financial system that works for people. Every year, while Americans wait for their paychecks, more than $1 trillion of their hard-earned money is held up in the pay cycle.
Enfusion – has provided technology innovation and support to the global investment management industry. Our market-leading solution, Integráta, automates and simplifies investment management.
Enigma – connects and enriches clients' internal data assets to transform their strategies and workflows. From evaluating insurance risk to combating money laundering.
Even – over half of Americans live paycheck to paycheck. We're trying to fix that, by building new financial services that make it easier to make ends meet, pay down debt, and save money.
Flywire – solves complex payment problems for businesses and institutions to empower new opportunities globally and locally.
Forter – provides new generation fraud prevention to meet the challenges faced by modern enterprise e-commerce. Forter offers fully automated, real-time fraud prevention, with decisions backed by a 100% chargeback guarantee.
Fundrise was born from the belief that everyone deserves a simpler, smarter, more reliable way to invest. We're the first investment platform to create a simple, low-cost way for anyone.
Gemini Trust Company, LLC (Gemini) – next-generation cryptocurrency exchange and custodian that allows customers to buy, sell, and store digital assets such as bitcoin and ether.
Giftly – revolutionizing the way people give and receive gifts. We're a San Francisco-based startup upending the $100B-a-year gift card market by making gift cards more personal, customizable, beautiful, and fun than ever before.
Guideline – the only 401(k) provider that doesn't charge participants any fees on investments, regardless of the value of their assets or retirement account balance.
iCapital Network – their mission is to power the world's alternative investment marketplace. It transformed the way alternative investments are bought and sold with tech-based solutions for advisors and banks.
IEX – we're on a mission to inspire fairness and innovation by creating technology that levels the playing field. Our flagship business is The Investors Exchange, a U.S. stock exchange.
Kabbage Inc. – headquartered in Atlanta, has pioneered the first financial services data and technology platform to provide fully automated funding to small businesses in minutes.
Lemonade Insurance Company – licensed insurance carrier, offering homeowners and renters insurance powered by artificial intelligence and behavioral economics.
LendigHome – our built-from-scratch technology that covers every stage of the loan process, LendingHome has opened access and simplified a way for people to get financing and generate wealth through real estate.
Marqeta – has re-engineered how payment cards, virtual cards, and mobile authorization products should be developed and deployed.
Nova Credit -provides a solution that enables immigrants to share their credit history from their home country with financial service providers and others.
Plaid – focused on enabling innovation and democratizing financial services through technology. We build beautiful consumer experiences, developer-friendly infrastructure, and intelligence tools.
Poynt OS – an open operating system that can power any smart payment terminal worldwide, creating a new app economy for merchants and allowing developers to write once and distribute everywhere.
Remitly – international payments company that leverages digital channels, including mobile phones, to send money internationally.
Ripple – provides one frictionless experience to send money globally using the power of blockchain. By joining Ripple's growing, global network, financial institutions can process their customers' payments anywhere!
Robinhood – our mission is to democratize finance for all. We believe our financial system should work for everyone. We offer commission-free trading for stocks, ETFs, options, and cryptocurrencies.
Roofstock – the leading marketplace for investing in leased single-family rental (SFR) homes. The company provides all of the resources for investors to buy, own and sell real estate online.
Root Insurance – we believe people who drive well should pay less for car insurance. Using technology in smartphones to measure driving behavior, our app lets us know who's a safe driver and who isn't.
Stash – is pioneering the future of financial services by uniting investing, banking, and education into one seamless experience.
Stripe – a set of tools for building and running an internet business. We help businesses accept payments from anyone, anywhere, and build new kinds of companies like Lyft or Kickstarter.
Symphony -transforms the way users communicate effectively and securely with a single workflow application. Symphony is designed to help individuals, teams, and organizations improve productivity.
Tala -the leading mobile technology and data science company committed to financial inclusion globally. More than 4 million people have borrowed through Tala's smartphone app.
Tradeshift – the business commerce company, and leader in supply chain payments. Get your supply chain connected to the future with digital marketplaces, payments, and apps.
Verifi – patented collaboration platform enables the sharing of near real-time data between cardholders, merchants, and issuers to resolve disputes, save sales, prevent fraud and stop chargebacks.
Wealthfront – nextgen banking service. We help you manage your money for both your short-term and long-term goals by providing a cash account with a top-of-market APY.
Wrapping up Fintech companies
We have arranged this ranking alphabetically, so positions do not matter. The companies we present are real giants with their roots in the US, oscillating around the Fintech industry.
The main idea that guided us in creating the ranking is to spread the ideas of FinTech and InsurTech solutions. In this list, we are not talking about small startups, but companies that have been on the market for many years and create global solutions.
If you are interested in exploring knowledge, we invite you to read to our blog, which contains many entries directly related to Fintech!