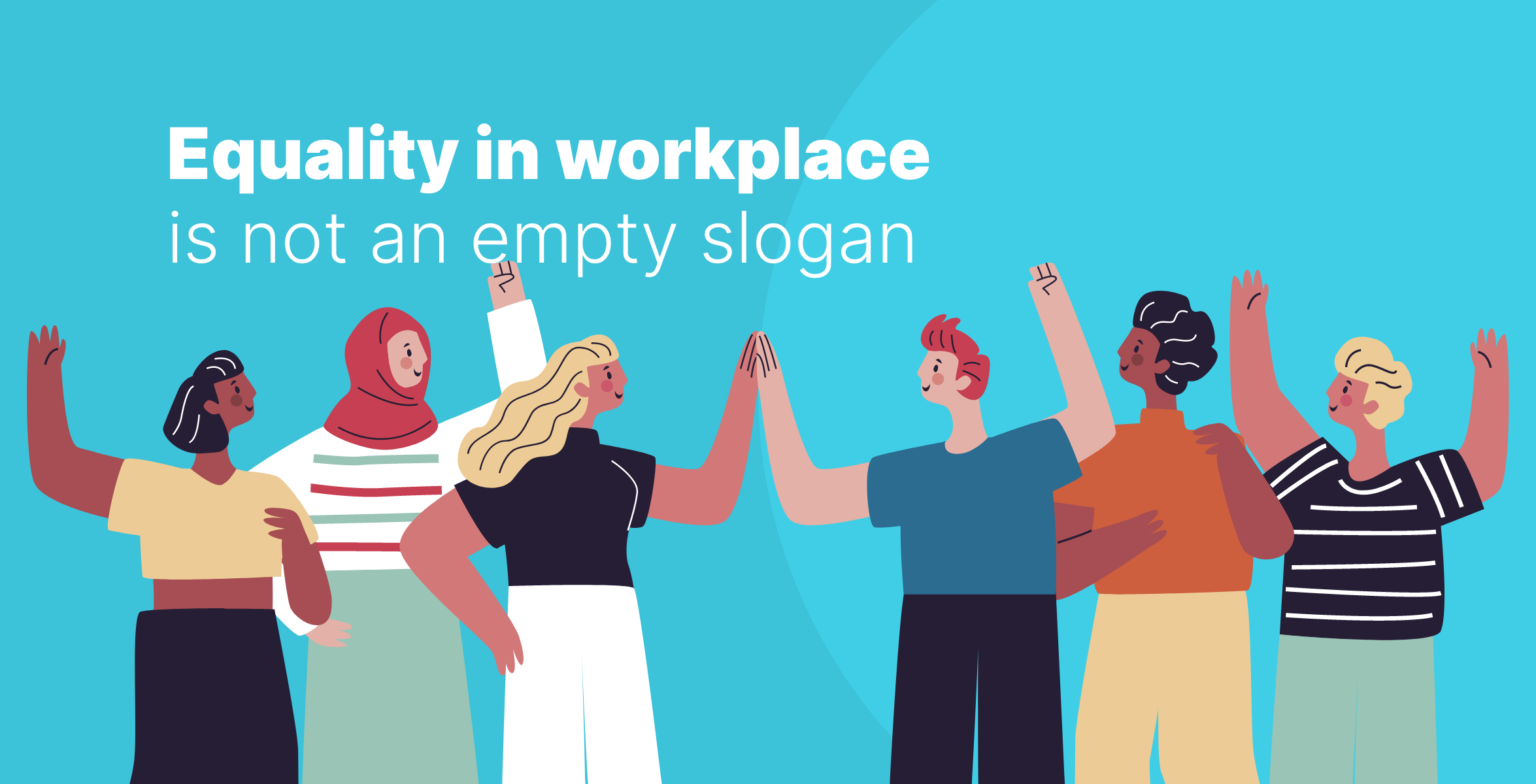 Interview with Weronika Borowczyk, HR Specialist at Idego Group
Equality as a standard in the 21st century?
Unfortunately, it's not. You may think it's a standard because you've probably heard about lots of campaigns and social movements focusing on this topic. It's normal that after hearing again and again about equality, you think: "Hey, THIS again? Aren't we past that? Come on, Apartheid ended and so is discrimination".
Nevertheless, bringing to your attention the fact about discrimination, and its negative impacts, doesn't mean we are past that. Knowledge about something doesn't imply acting in a new, non-discriminant way.
Changing behaviour is not as easy as you may think. Growing in a certain environment and living with certain beliefs for your whole life caused you to internalized certain patterns of behaviours. Briefly speaking, you unconsciously discriminate and treat others unequally. Don't worry – everyone does it, but now it's time to start paying attention to what you do, how it impacts others, and how to implement actual change of non-equal behaviour. Can you do that?
The meaning of the word equality
Equality has many faces. When it comes to the workplace, you should focus especially on your behaviour towards people of different gender, age, orientation and beliefs. Do you act the same around women and a man? Do you automatically feel like a younger person could adapt to the new workplace easier than an older one? Finally, I am almost convinced that you prefer working with someone, whose beliefs are similar to yours. Equality means you treat everyone (almost) the same. Treat everyone with respect – whatever political views and religion someone has.
Try to remember that you don't have to get along privately with everyone. During work, all that matters is how effective you can work with each other. Maybe you totally don't want to spend your free time with Monica, but her working style would be a perfect match for you? Both of you could make a great team within which ideas are thriving, and their execution feels like solving puzzles for toddlers. Even though your beliefs and values differ significantly.
Company culture is the foundation
From the beginning of Idego's existence, we focused on building an atmosphere in which everyone feels comfortable, and I am pretty sure we succeeded. As a HR Specialist I often ask our teams how they feel here and what we can do more to be even better. Speaking absolutely honestly – I hear a lot about how awesome the Idego is! Everyone here is always ready to help, chat and joke. We treat each other with respect. Even though most of us don't spend time together after work, and we have different views, opinions, values and ways of living, we can easily have fun together at Idego summits or occasional integration meetings.
During the recruitment process, we always focus on finding a perfect match between the candidate's needs and the specifics of the project. Every person working at Idego and his/hers needs are treated individually. We assume we don't work with Senior Backend or Junior Frontend Developer, but rather with Piotr or Krzysiek. Every person has different experience, different opinion on his/hers professional development and different ways of working or writing code. We put a lot of effort to get to know everyone (from the professional side of course) as well as we can and offer a project, which would suit him/her the best. Sometimes we make mistakes or somebody wants to change a project or even the path of their professional development, and it's natural. In that case, we look for an alternative, and we do find it – as fast as we can.
Salary at Idego is always dependent on someone's practical skills and experience and of course what market offers. We pay attention to changes in salaries which other companies offer to people with certain skills. It's important for us to value every person with the suitable salary. For us, money is a form of appreciation for someone's work, not for what person he/she is. We pay an equal salary for the same job done.
At Idego you matter. You can always count on our help. We know different things happen to different people and if you are able to be honest with us about your needs, I promise we will do everything to help you as much as we can. After all, we are not The Best Place to Work in Poland for no reason 🙂
---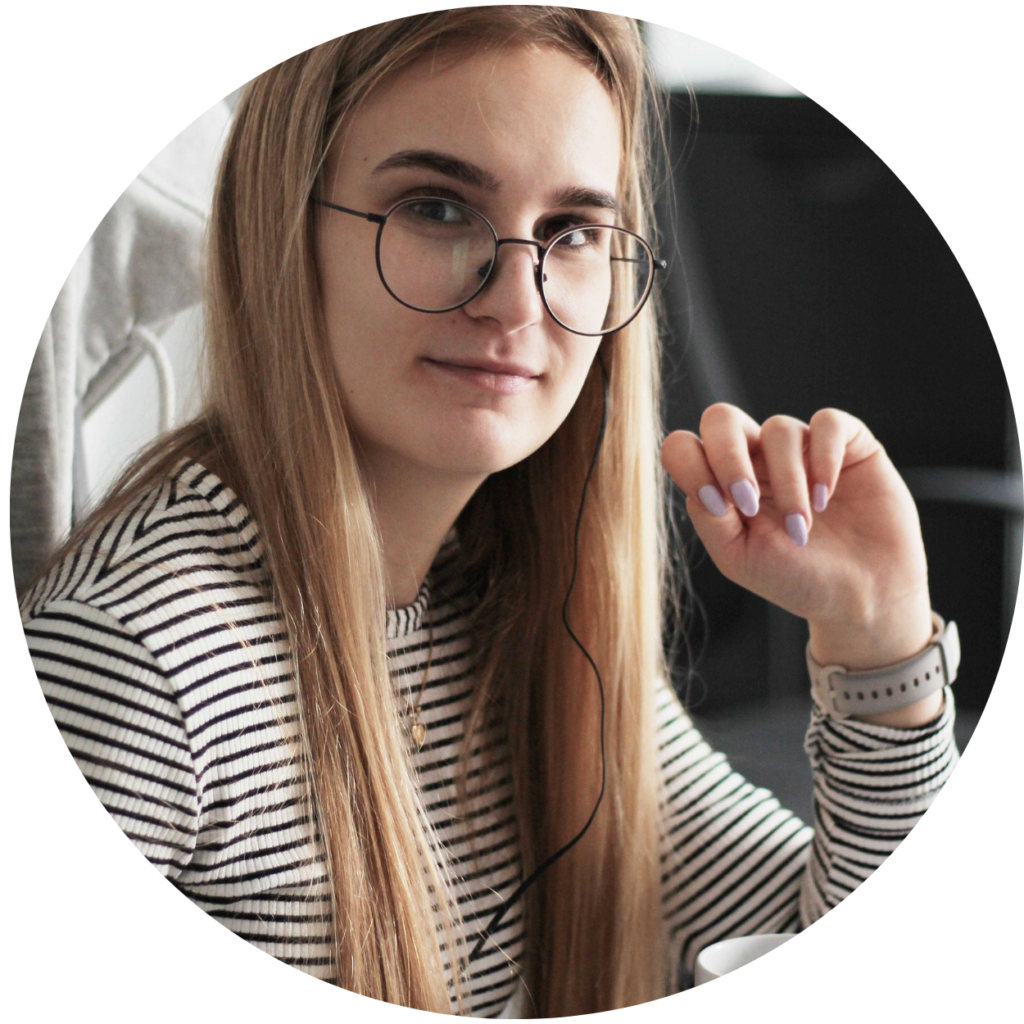 Weronika Borowczyk
HR Specialist at Idego Group