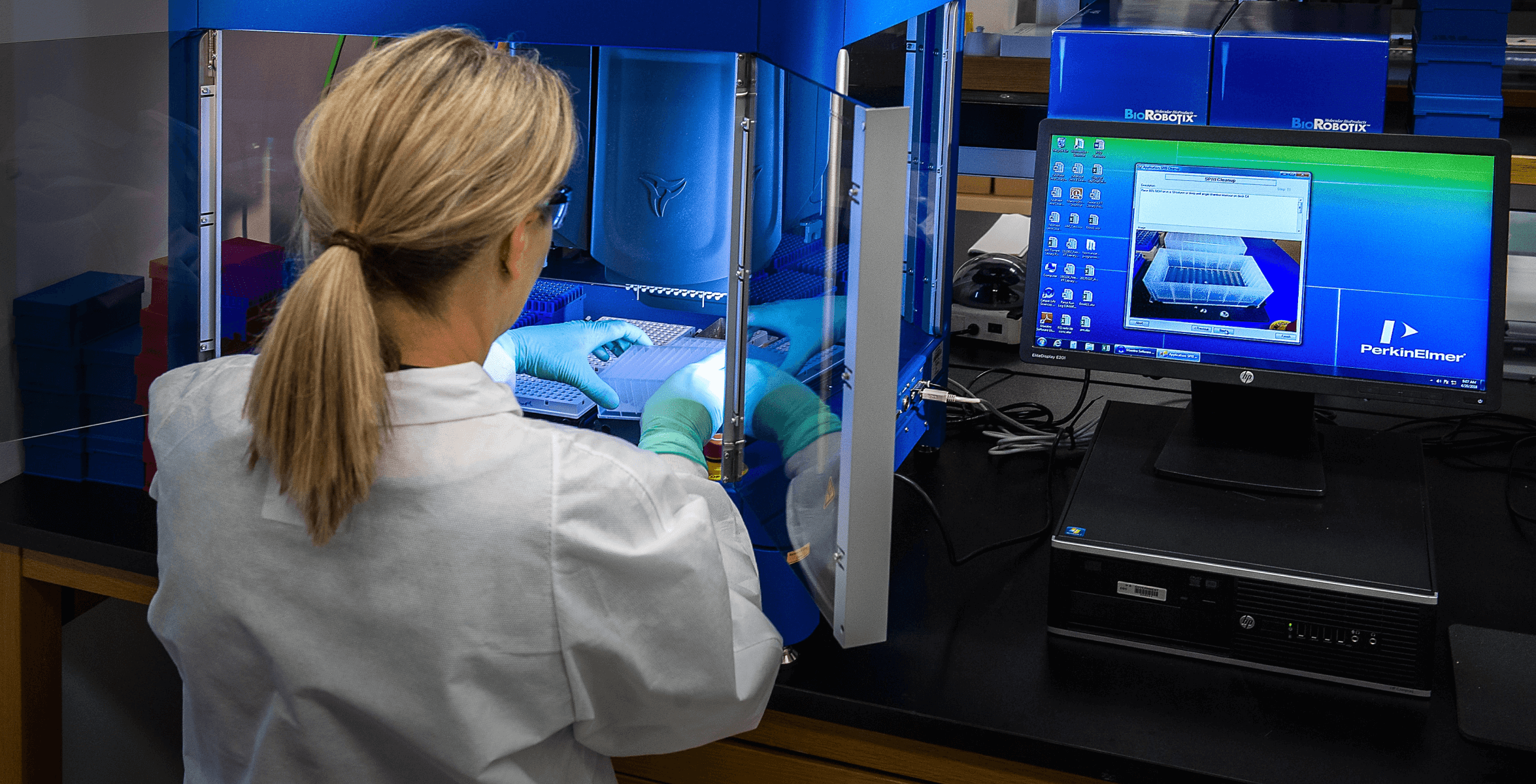 All those who run a company of their own should ask themselves questions like "how can my organization provide more value and improve relations with customers?". Many healthcare establishments may sometimes seem to leverage obsolete business solutions that cause poor user experience and negatively affect their efficiency. How about considering digital transformation? What are the most significant challenges of digital transformation in healthcare?
Change is the most certain thing in the world. Even though we all know it, adjusting to change is not always easy. The move towards more advanced business solutions may be difficult for companies and their customers just the same. Yet, to gain a competitive advantage over other organizations, your clinic needs to implement modern healthcare software and offer your clients the services they require. What are the challenges of digital transformation in healthcare and how to overcome them?
Digital Transformation — what is its purpose?
Digital transformation is a term for the integration of digital solutions into all areas of the business to improve its overall efficiency and value. It is rather a complex process, whose main goal is to replace old-fashioned, traditional business solutions with modern ones leveraging the newest technologies. From paper to digital files, from meeting face to face in an exam room to receiving advice using video conference technology — such change requires time and money, but it is crucial for the success of a health clinic.
Such processes should be planned individually for each company based on their potential, services offered to customers, and business needs. Some organizations can gain a lot from the mobile applications for their clients, and others will require advanced analytical tools for risk assessment. Companies from the healthcare industry can also leverage mobile and web applications and powerful software that will improve the efficiency of the internal processes in various areas of the business.
Digital Transformation in statistics
According to the Statista report, spending on digital transformation reached 1.3 trillion U.S. dollars worldwide in 2020, growing 10.4 percent year on year. It proves that business owners are becoming more aware in terms of leveraging digital products for their business improvement. Deciding to transform your organization is not enough. You have to create a strong strategy and commit yourself to implementing a new digital product and approach to running your business. As for the general challenges in digital transformation, Statista mentions issues of strategy, communication, culture, and talent. Yet each industry has some typical challenges of its own as well when it comes to digital transformation.
What is the current state of healthcare in terms of digitization?
Digital transformation in healthcare presents differently in various parts of the world. It is rather common that modern software is implemented more dynamically in the private sector rather than in the public healthcare establishments. It is mainly because of the costs of such investments and procedures that need to be followed before such a huge change.
Make no mistake, in many health clinics, digital transformation is already happening. There is already some choice of online medical services available, patients can access their laboratory results via website or application, order prescriptions without leaving the house, or leverage telehealth. It is just the beginning, though. There is still much to be done to improve the efficiency of clinics and quality of service — from ensuring reliable video diagnostics to using surgical robotics.
What stops healthcare companies from going through digital transformation?
Read also: How Big Data is changing healthcare
5 most important challenges of digital transformation in healthcare
Small, medium-sized, and large health clinics — all have some challenges to face to go through digital transformation and to become more competitive. Below, we point out the most significant obstacles that medical companies need to meet while implementing new business solutions.
1. Old habits of employees and customers
Most of us get anxious when there is a need for a big change. It is only natural that we are cautious, but very often we tend to stick to the old solutions only because of old habits which stop us from improving processes, services, etc. We often tend to tell ourselves that it's not worth the risk — our response: there is little risk and a lot of potential in digital transformation. Remember the statistics about expenses on digital transformation? Numerous healthcare organizations go through with it, because their leaders are aware that without change, they will no longer be competitive enough.
Digital transformation is not only about implementing new software and building mobile applications for the customers. It is also about changing the way you and your employees think and work. Clients already think differently than a decade ago — they want to have remote access to their medical records, be able to get a prescription without visiting a doctor's office, or make an appointment online. There are some less tech-savvy groups (particularly older people) who may be afraid of the world built around technology. Helping them use your new products will be challenging, but worth your while, and in the end, they will probably be satisfied with new services as well.
2. Lack of software interoperability
Exchanging information between two or many systems is a very desirable feature in business software, especially in healthcare. You want to give your patients access to their medical records stored in databases of your patient management software or quickly gain information about patient insurance. Integrations with medicament supplier's software and laboratory software also increase the efficiency of your medical clinic.
The absence of standards for interoperability and rather a complex path for digital health software integration make communication between your company and third parties less efficient and because thus you cannot unleash the full potential of your organization. Fortunately, the healthcare industry is evolving quite fast and there are already some software houses with considerable experience in developing healthcare systems that focus on making these systems more user-friendly and efficient.
3. Need for designing new processes
So, let's assume that you carefully analyzed your medical business needs and prepared a great digital transformation strategy. You chose the best software on the market and invested in additional business solutions like an interactive website, a mobile application for patients, chatbot or voice assistant, etc. You have all modern digital products implemented. Is that all?
As we wrote before, digital transformation is not only about fancy digital business products, but also about changing the way you think and run the business. With replacing your old business tools like server-based patient management systems with new ones, you also need to come up with new, more efficient business processes.
4. Data protection regulations to obey
Data security is crucial. Organizations from the healthcare industry need to protect especially sensitive personal data. Meeting GDPR regulations is quite a challenge for many companies. Ensuring data safety is even more difficult if you want to share information through many systems. There is a need for constructing privacy policies and consents to ensure that you process data following all relevant legal requirements.
5. Costs of digitalization
Implementing new IT solutions was never cheap, especially if a healthcare company wanted to invest in highly customizable applications. Yet, if you see a digital transformation as a process, you will understand that this part is especially worth investing in. You will save a lot of money in the future and increase income by offering new, modern medical services to your customers.
Should all health clinics go through digital transformation?
The healthcare market is changing. Clients want to have access to their medical records or services anywhere they go, and you can only meet this expectation by providing them with an application that will communicate with your databases. You surely also understand that modern software will significantly reduce your monthly expenses by automating many day-to-day tasks in your clinic.
Would you like to enter a new era in the healthcare industry? Contact us to find out what we can do for your company.