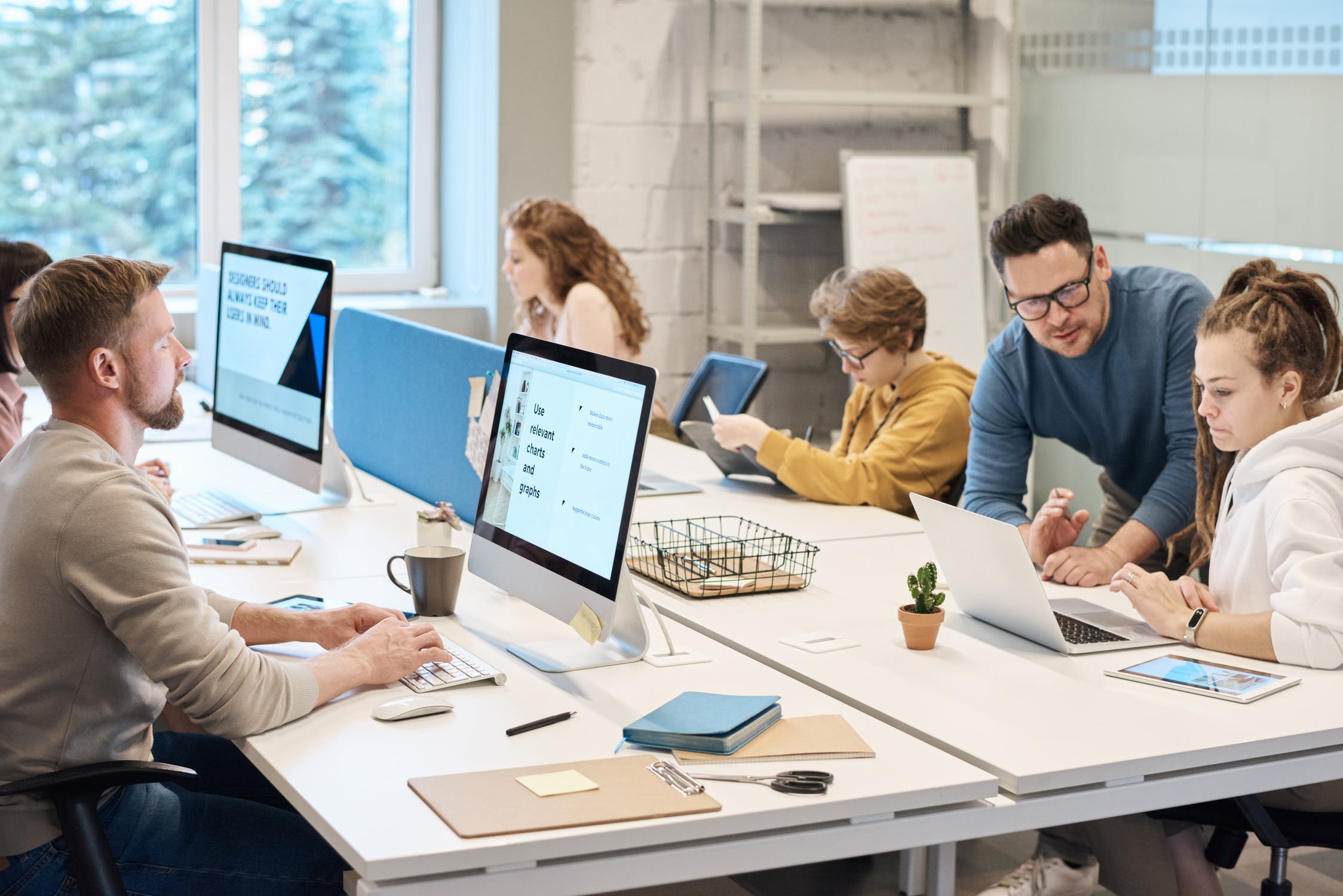 Enterprises are always looking for ways to develop and enhance their terms of trade and profit in a highly connected and globalized world. This article looks at how the same purpose is served with such a dynamic industry in mind.
Business processes are not easy or singularly connected. They usually involve a chain of activities that are connected in various stages and lead to an evaluation of a lot of outcomes and decisions. Sometimes, tasks may be humanly tiresome and tedious, so what could better replace them than Artificial Intelligence?
What is Business Process Management?
Business Process Management usually involves process movements like discovery, analysis, redesigning, implementation and controlling techniques. With the help and usage of Artificial Management techniques, the process map can be easily followed and implemented.
Automated Process Techniques are usually more accurate and efficient and help us in successfully building and evaluating more complex models. Paperwork is reduced, processes become streamlined and compliance is improved. Automation increases efficiency and optimizes the process making it commercially better. The integration of AI with workflow management systems can make processes economically efficient and dynamic.
"This benefit will be realized as much by introducing workflow specialists and software engineers as by direct application of planning software."
While the initial robotic machines in the workplace were mostly involved with automation of manual tasks such as manufacturing of products and building production lines, the software-based robots of today will take on the monotonous but inevitable work that we carry out on computer screens and machines.
Forms and application processes, report generation and analytical graphs, data charts to produce documentation and instructions are all tasks that can be machine automated that watch our actions and help us learn to execute activities more quickly. This process – known as robotic process automation – will free us from the hellhole of monotonic, boring but important works of administration, leaving us to spend more time on complex, strategic, out of the box and personal tasks.
How is the process in real life?
This is, however, not an easy process. It mostly involves great risks and associated complexities in the work.
First of all, comes the question of data and the costs of handling and managing it. With AI development and machine learning, it is possible to better understand what goes on in processes and within the given process equipment. This knowledge enables better prediction and the optimization of actions involved in operations. Production can be run at maximum levels with maximum profit in the safest manner.
Moreover, the use of AI does not remove the need for human skills and workforce, nor does it remove the responsibility of human operators. This makes digitalization an entrepreneurial challenge.
Is there the possibility of any change?
The way operators work will completely change due to the influx of major digitalization tools and techniques. They must understand new methodologies and learn to trust the new information. Therefore, digitalization projects cannot always be left unchecked or unattended either. Relevant engineers, supervisors, and panel members and trainers must be involved in the early stages of digitalization.
" Virtually cost-free publication on the Web has led to information overload. AI, with its roots in knowledge representation, is experiencing a renaissance as new tools emerge to make the Web more tractable."
What now?
AI can now be incorporated in heterogeneous networked computing environments and used for various functions namely lookout/search, recuperation, and analysis of previously inconceivable quantities of data. Because the wealth of data makes direct human work impossible, AI-based support has become a necessary requisite to help users fully exploit that information. Our increasingly competitive and tech-savvy world has decreased the time available to us for decision making and thought driving processes. To survive in this environment, we are increasingly turning to advanced computer technologies, such as intelligent agents, and leading and giving some of that decision making to these electronic surrogates.
What are Enterprises doing?
Many enterprises are increasingly using dynamics to manage and automate the complex procedures involved in businesses and the flow of work systems. Tracking and humanly impossible tasks like hundreds of texts, agreements, orders, and modifications for robust procedures regularly. A clear end to end view of complex processes helps in better restructuring and administration of data. The processing of data makes information more competitive and compliant. Artificial Intelligence trends have majorly impacted petroleum, oil and gas industry.
All case management activities are also centralized within one tool and help in creating single, efficient solutions for more effective needs and visibility. Human agents would also remove unnecessary biases; robots and automated machines could improve the mechanisms by acting as primary drivers of the workforce without requiring human inputs for propagation and workforce completion. Direct digital data capture and quicker translation and sentiment analysis help to make processes better and more acceptable.
What should we do?
What we need is to focus on the challenges, enable digital and technology-driven inputs to make production choices and maximize profits while also catering to the utility and satisfaction of consumers. The better transformation will lead us to better overall production and newer opportunities to expand businesses.