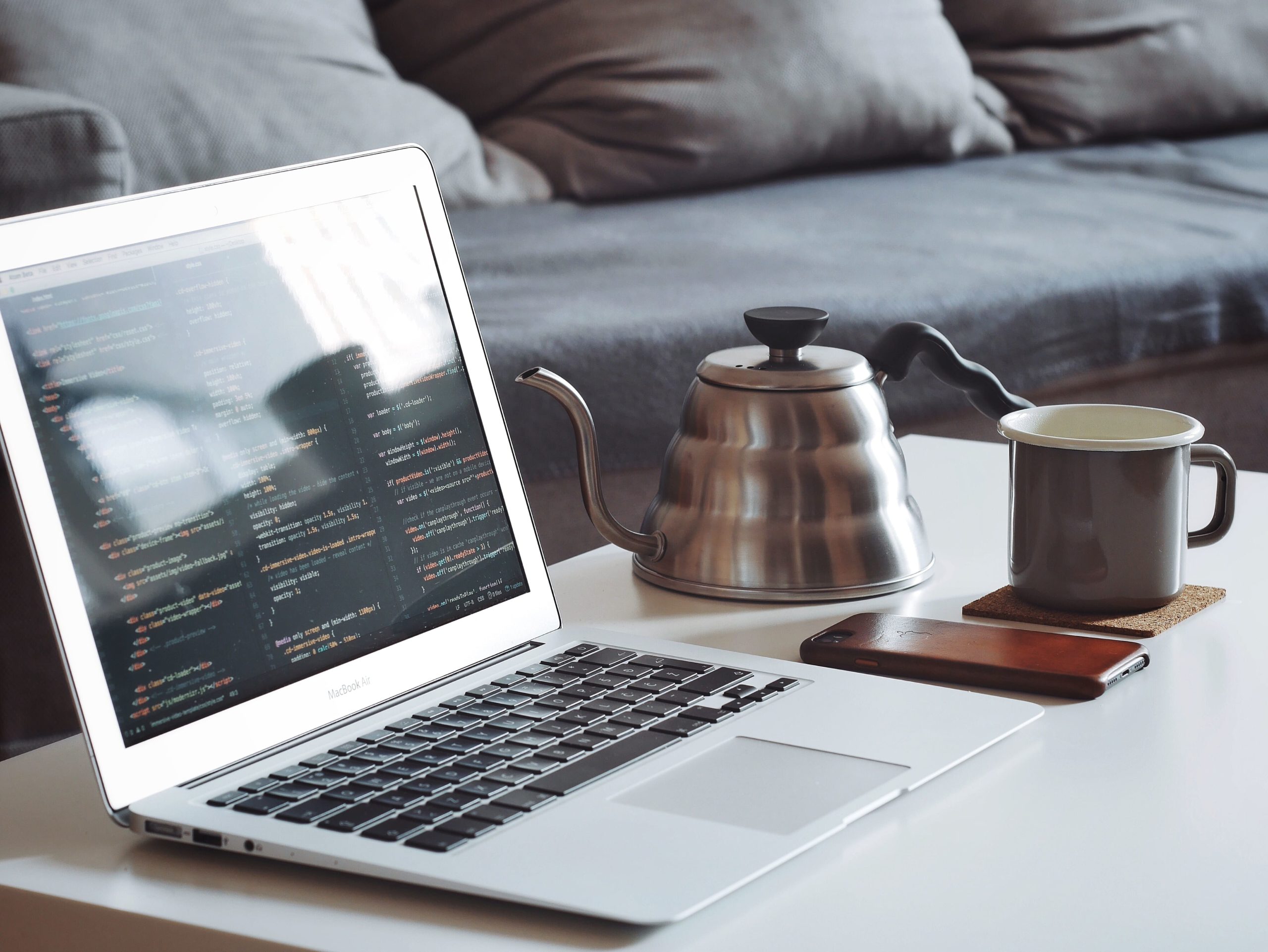 Common saying (and a few song titles) tells us "your home is where your heart is". Nowadays we may easily expand it by another expression: "your job is where you focus best".  Evolution of tools and infrastructure that facilitate telecommuting and remote cooperation allows more and more individuals and companies to embrace this trend.

Naturally, traditional workplaces still exist and will endure, but the increase of responsibilities that may be fulfilled remotely is constant – especially in software development industry.

Recent research also shows that companies offering flexible working hours and location:
are evaluated as more attractive to potential employees
have higher retention rates
as well as employee satisfaction scores
Also, thanks to increasing productivity of remote workers (in comparison to traditional ones) they are able to deliver results of even greater quality.  

However, it requires some effort from the company to fully benefit from remote work potential. Let's check out some crucial aspects of such move.
Building remote – friendly culture
If your company specialises in software development, you already have a big advantage over others, to steer the culture into more remote friendly direction.

Your employees or collaborators are most probably very familiar with the tools to enhance communication and solutions that help them manage everyday tasks or improve quality. GIT, Trello, Jira, Slack, Zoom, Skype, hangouts – they're almost like the air for software development teams, and they can be used from any place with the internet access.

Nevertheless, becoming remote-friendly is not a piece of cake, especially if you already have a team or office in one location.
Here are a few things worth taking into account.
#1 Just right benefits
Make sure that benefits package that you offer suits the needs of remote team. Remember about all those small things that could make a difference. If you invest in interesting books: remember to buy ebooks as well as paperbacks. Virtual library can be easily available for anybody working with you from anywhere. At Idego we are also providing remote language lessons – opportunity to learn from a native speaker, to actively use English and improve communication skills doesn't have to be limited to a classroom.
#2 Meetings, meetings, meetings

Relationships build on site, in everyday face to face cooperation will be stronger than they are within remote teams. Don't fight that, you won't win. However, you may create additional space for people to actually get to know each other. Examples are: internal meet-ups (parties or hackatons), going together to community events, LAN parties or challenges.  Well, MMORPG could be addictive, but slaying a dragon (or two) from time to time never caused any harm – and may help your team integrate as well as outdoor team building event. Mix the solutions, don't hesitate to encourage spending time together.

#3 Encourage casual exchange
Create a space for casual exchange. It could be a slack channel or a space in confluence for sharing the ideas and/or trivia. You can also use some Slack apps that already exist  (you may try Icebreakers, Tacos, or Bonusly) or you may, as we did in Idego – write your own solutions.


#4 Legal stuff
Prepare your legal paperwork, especially your equipment sharing policy.  Be ready to provide computers, peripherals or anything that's needed for the project, in a safe, transparent way.


#5 Use the opportunities of Agile process
From time to time organise project kick-offs or retrospectives with at least most of the team being in the same location. It doesn't have to be your office – it's quite healthy to travel occasionally and change the surrounding. It doesn't also have to be frequent, especially if you have the process designed and followed well, but it pays off everytime, with much more smooth communication and less conflicts within the team.
#6 Recruit carefully
Recruit carefully – especially when you're starting to build remote culture. It's sad but true – not everyone is ready for remote cooperation.  Make sure that guys or gals that join your team are able to communicate very clearly and openly, also able to create and follow some working routine on their own. Don't hesitate to organise onboarding day or week in the office for newcomers – but design also the process of remote onboarding.
#7 Adjust control level
Control your inner control freak if you have one 🙂 Design the process to let you see the progress made and keep the settlements in order. Set transparent expectations. Give trust to get the job done. At Idego we have no strict working hours. But what's crucial to us is that the team stays synchronised with themselves (and the client) about priorities, progress, availability.

Such investment is worth it!


Indeed, most issues mentioned above come with a price. Sometimes it's easy to control (benefits package, licenses, travel budget) – sometimes there are additional hidden costs such as the time that you, or your middle management, needs to stay sensitive to the specifics of remote cooperation.

However, from our perspective, the gain beats the cost – also financially. You don't need to worry about expanding the office space, especially if you want it to be in attractive location. Too small amount of available parking slots is also not your concern, as well as traffic and its impact on the environment or on your team stress level (being late is never funny).


Your projects are also better secured – even in case of blackout in one location, you have a team in another. And what a team! Focused on providing results. More satisfied with their work-life balance, and therefore – motivated and capable to adjust to your client's needs in case of emergency. Team delivering quality, flexibility and transparency – highly appreciated values of the modern world.