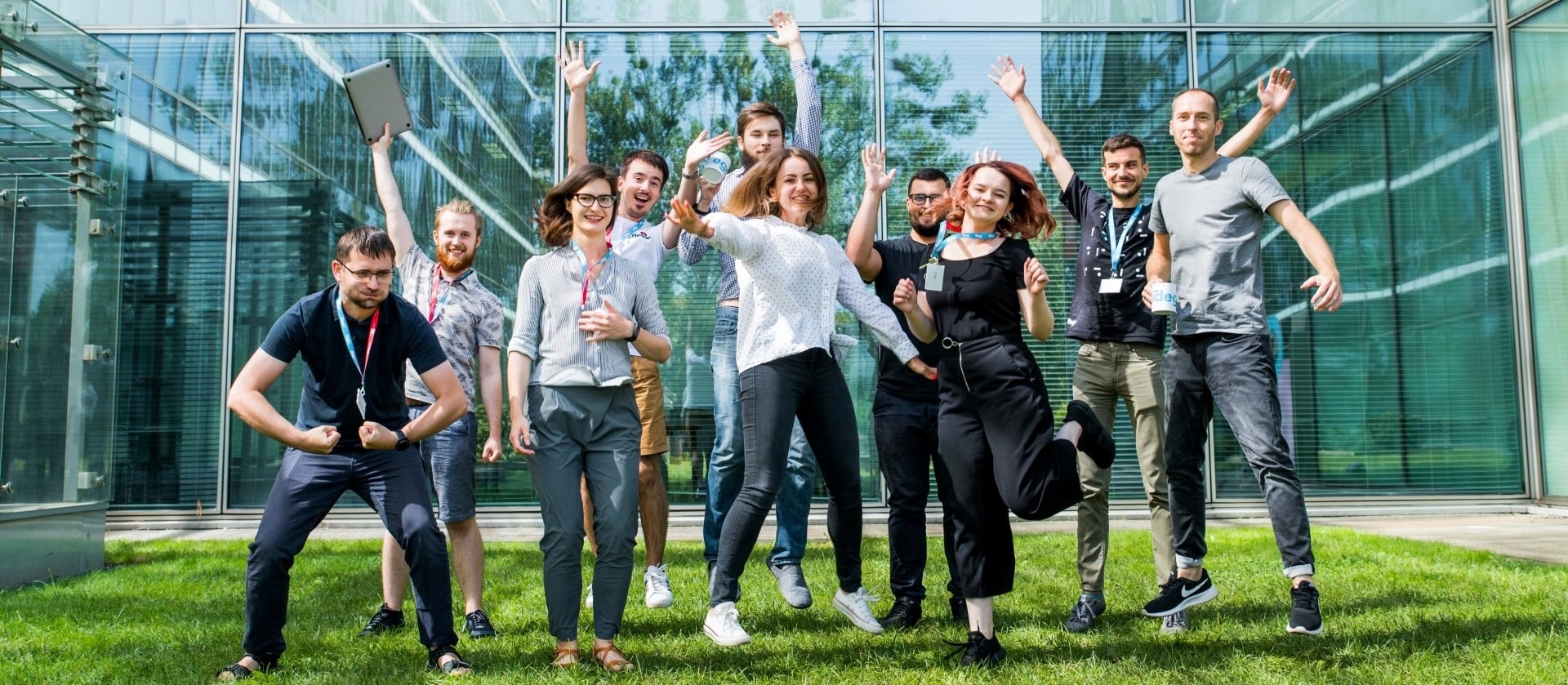 Okay, so we're at the point where we all already know that you need some software help (either that or our marketing department did a sloppy job bringing you here ;)). You did some research, found some interesting providers and now you're facing a tough business decision of choosing a vendor. You're not buying cookies from scout girls, of course, so you have to be sure that the company you choose, will deliver the required value that will translate to significant leverage on a business field you operate in.
We understand and fully support that point of view. If Idego is on your shortlist – please hear us out and find out the reasons why WE should join forces.
1. We're quick and communicative
In Idego, we're familiar with working under time pressure. Clients often come to us with a specific need for help that is required ASAP. We've set our processes in order to meet those expectations. We're in a constant process of extending our staff, verifying, nurturing, and tutoring the skills of our candidates, who just calmly wait for their new project to come. That gives us a unique advantage to be able to complete and present to our potential clients CVs of their staff-to-be in just 3 days since our first contact. Your new team of developers is set to be ready to join you within just two, three weeks tops.
Regarding our communication skills, we sometimes encounter at first a rather reluctant approach from our clients, based on their previous experience with outsourcing / outstaffing companies. Trying to identify their fears, we've discovered that those are based mostly upon insufficient or bad communication from the vendor that often caused numerous delays and misunderstandings in the course of cooperation. Thus, we've decided to put a special emphasis on that element in our work ethics. You can expect a transparent flow of information and comprehensive documentation from our teams of developers throughout the whole process.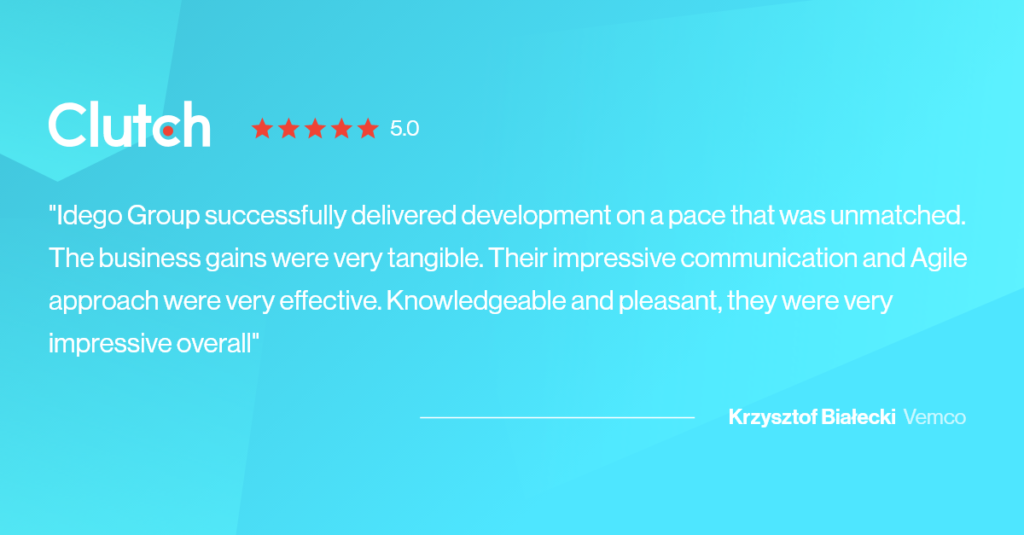 2. We're flexible and responsible
We believe in agile. We constantly seek paths to raise the value of our client's products and we know how important it is to well adapt to your vision, the shape of your organization, and your work environment. We're partners who understand that the best way to optimize our efforts is to work along with you as a part of your team.
Whether you like to take the lead and own the development process yourself or you don't feel so strongly about it / don't have enough time to supervise it and want to entrust the operations to us, is totally up to you and your business preferences. Either way, we're ready to make a difference with you!
3. We have 10+ years of experience and you can count on our experience
Over 10 years of experience, over 100 projects delivered, over 70 developers on board…
and we still don't seem to get enough of it! Our founders – Peter and Chris – haven't stopped getting involved with the project works, sharing their knowledge and experience throughout the process. Working with us, not only will you have your software duly delivered, but also delivered with a lot of thought (and coffee ;)) in order to guarantee that no opportunity has been wasted, nor a single threat not discovered.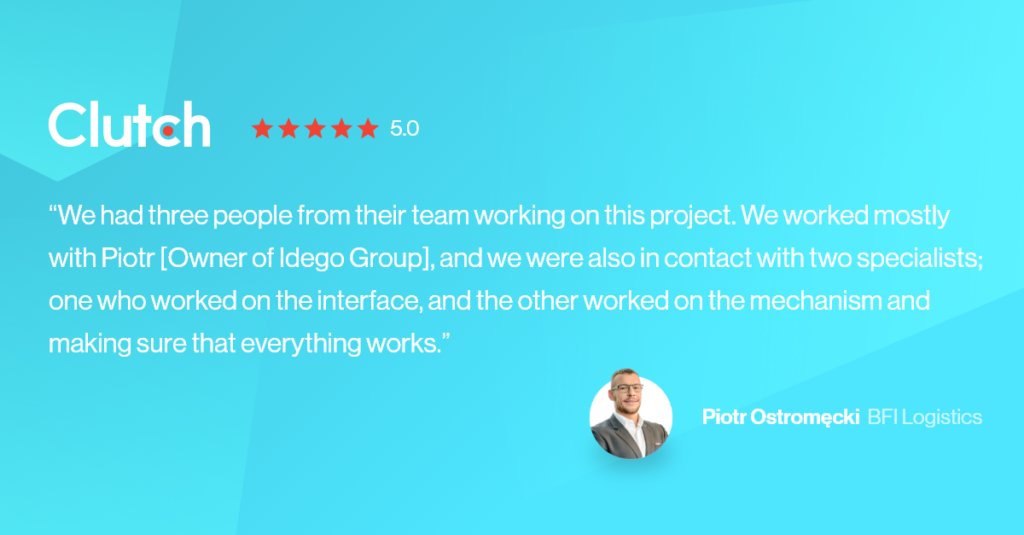 4. We're a great team
A lot of company claims that people are the most valuable asset they have. We actually make things to justify that claims. Our employees are not only an asset to our interior development but – to put it brutally (sorry, guys) – part of a product we sell to our clients. And our responsibility as a business is to keep our product on the highest possible level.
This can be obtained by following only one path – creating a friendly environment that cherishes one's ambition, fosters one's growth and care about one's needs. We're a group of people who likes each other, likes working with each other and look after one another.
Not to be unfounded in this bold statement – we've been awarded with a certificate Great Place to Work by the Global Authority on Workplace Culture.
Meanwhile, meet some part of our family!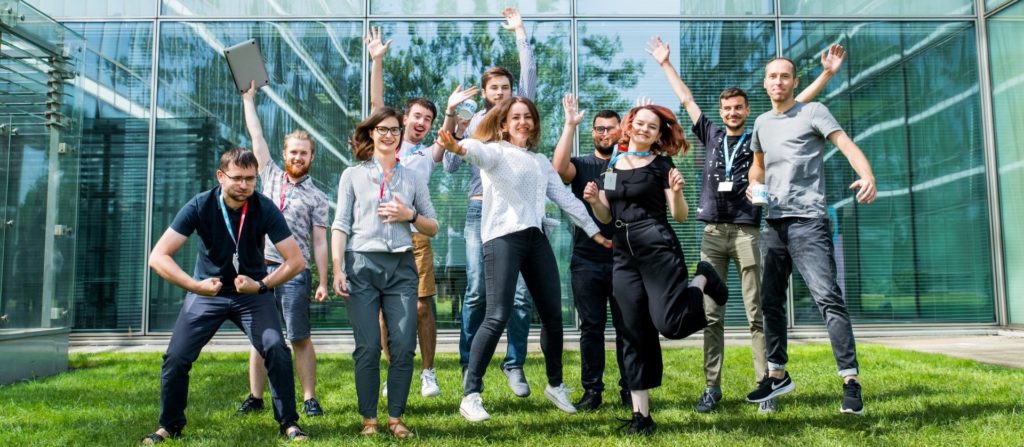 5. We're good professionals and we want to deliver value to your business
To like each other is an important thing in conducting business together, but at the end of the day, it's all about the value you deliver to the other party. This time we won't try to convince you about our capability to deliver value ourselves – we'll let our clients speak for us.
Check out our Clutch reviews here.
… and when you're finished…
let's contact and talk about your project.