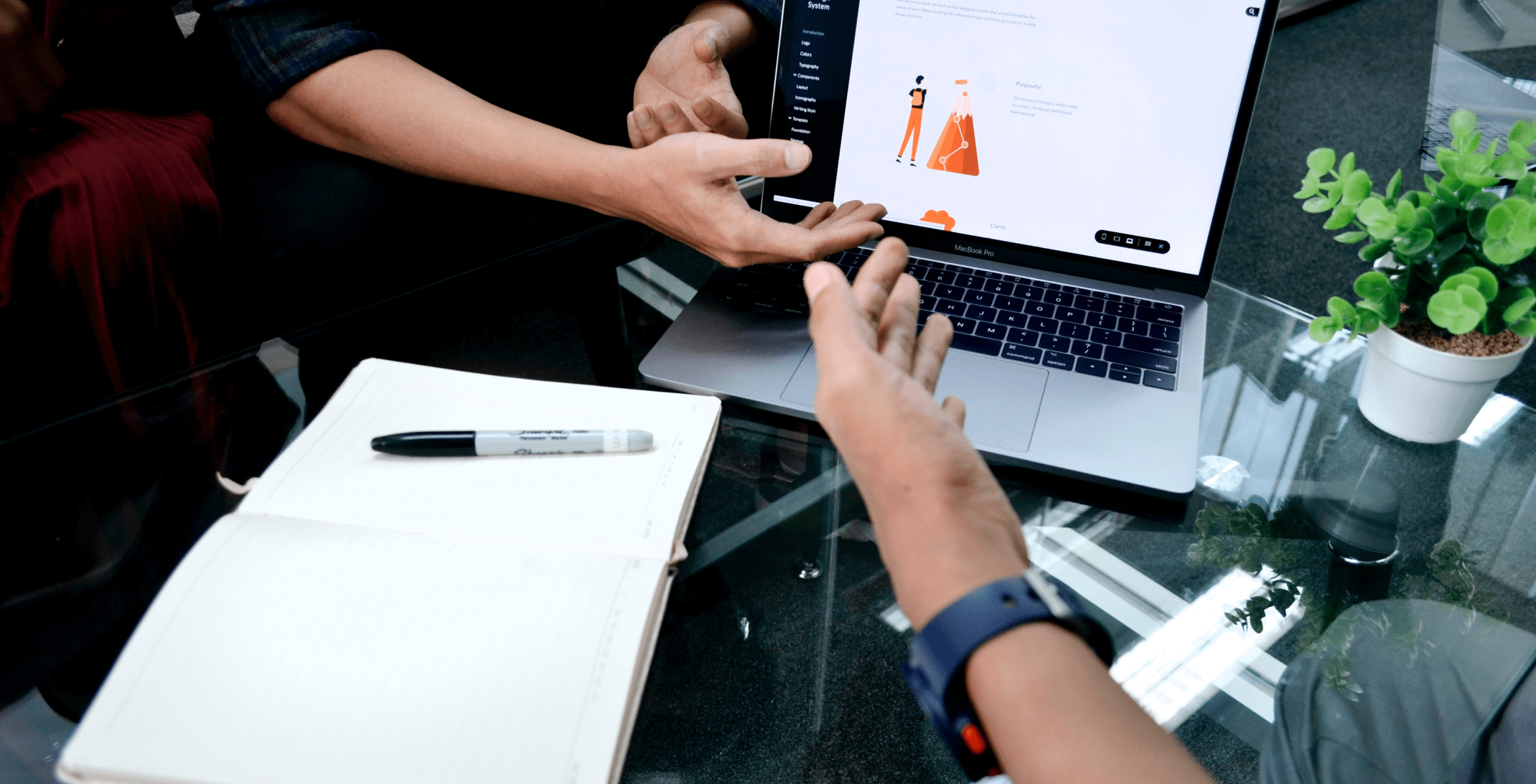 Is there any way to ensure that your application's UI is well-designed and you will provide the best user experience to your clients? You can leverage a method called heuristic analysis or heuristic evaluation, which allows you to assess the UX of your application to make sure that an application you have created is exactly as good as you imagined it at the very beginning of the development process. Read our article to learn more.
So, you want your application to be a success, right? But how can you make it one of the best digital products of its type? You need to ensure that it is fully functional, intuitive, and easy to use. This can be achieved by testing, testing, and more testing… One of the methods of evaluating the UX of an application is performing a heuristic analysis – UX quality should be measured a bit differently than the application's performance, but it CAN be measured. You may perform this kind of evaluation at any stage of product development.
What is a well-designed UI and UX of an application?
A good UX is more than just nice UI design (although, it affects UX significantly). When it comes to digital products, UX (user experience) can be referred to as a total user's satisfaction from interacting with the application. There are many factors that have an impact on it: low app performance, regularly appearing errors, poor navigation design – just one of those is enough to ruin your application's chance to be successful. 
What does that mean for those who'd like to develop their own business application? That every part of your application should be evaluated during and at the end of the development process – designs, backend, and frontend. Is it performative? How about its usability? Are you sure it is user-friendly? Evaluate it carefully, before you release it. A better approach is to fix mistakes before you make your digital product available to the users. 
There are many types of tests you can (and should) perform on your application before introducing it to the market. Heuristic analysis experts like to point out that this method is not really the same as usability testing. So… What is it?
Heuristic Analysis – UX usability testing?
The heuristic analysis allows you to identify common usability issues in digital products and solve them. The goal of the entire process is to improve the user's experience and ensure that the whole project is a huge success. 
Heuristics are best practices and standards that your digital product should follow in order to be usable. An UX heuristics analysis is not really the same as the usability test performed with the potential users. Still, usability testing experts could make great evaluators, as it is very important to have a deep understanding of the digital product design, usability, and heuristics that can be chosen for the process. The rules for UX heuristics analysis are mostly based on knowledge of interaction design (IXD), human-computer interaction (HCI), UX design, and others. 
The members of your UX heuristic analysis team evaluate the digital product by assigning a "severity rating" to the particular issues that they find. This way, they prioritize tasks for UX designers to work on by marking issues as more or less critical. 
What is checked exactly during UX heuristic analysis?
A person or a team that carries out the UX heuristic analysis needs to create a list of UX and UI design principles that should be obeyed in order to design a highly usable digital product. These rules are commonly referred to as heuristics. Later, a team that performs the analysis compares the application design to a predefined principles list and determines where the app does not follow the rules. UX designers will do what they can to fix really tough problems and move them out of the way in the first place and then move on to less critical ones.
In 1994, in his book (Usability Engineering) Jakob Nielsen of the Nielsen Norman Group described 10 very important heuristics:
Visibility of system status – users should be aware of what the system is doing at the moment. Of course, it doesn't mean they need to be informed of every process in detail, but you should not leave your customers waiting and wondering what is going on.
Match between system and the real world – using technical language simplifies exchange of information between development team members, but it is completely unsuitable for communication with your customers. The digital product interface should leverage the language known by the user.
User control and freedom – mistakes are inevitable. No matter how hard you try, there is almost always some hidden, small problem that will be found by end-users. Mature support solutions for the customers are a way to ensure high user experience regardless of the small problems. 
Consistency and standards – you are about to release your digital product in the world in which there are already some conventions and patterns that your potential users understand. Use them in your app to improve its usability.
Error prevention – providing some kind of feedback to prevent the occurrence of the error is a step further from simply ensuring support when your users are already facing the problem. Some guidelines can reduce the number of errors that your tech support has to deal with.
Recognition rather than recall  – it is related to navigating the digital product. When designing an app, you should avoid hiding important actions behind menus as this forces the users to constantly look for something. Make the users' options visible.
Flexibility and efficiency of use – your digital product will probably serve many kinds of users (both advanced and beginners). Provide your novice customers with easy to understand tools and options and equip advanced users with more complex functionalities that increase efficiency. 
Aesthetic and minimalist design – complexity almost never wins with simplicity. Make your app's design minimalist. Your job is not to overwhelm your users, but to provide them with a tool that allows them to carry out certain tasks in an easy and fast way.
Help the users recognize, diagnose and recover from errors – customers that at least once solved their problem with your digital product on their own will probably try to do it themselves first before they will contact customer service. Additionally, if they are able to deal with issues in reasonable time their UX will not be significantly affected. 
Help and documentation  – it is quite common now to create documentation during the app development, to have it all well described. There are many reasons why users might read it. Keep it simple and use plain language. 
UX heuristic analysis template – when should you use it, and where can you find it?
An UX heuristic analysis can be performed at any stage of the application design process – just keep in mind that there is no point to do it when designs are fragmented as it won't be really productive. Doing it too late on the other hand may make the changes quite costly, so it is better to plan this step in advance. 
Heuristics are often leveraged by companies for creating their own heuristic analysis UX template. We can help you plan the heuristic analysis or evaluation of your digital product or assist you with carrying out this evaluation on your own. Contact us to learn more.