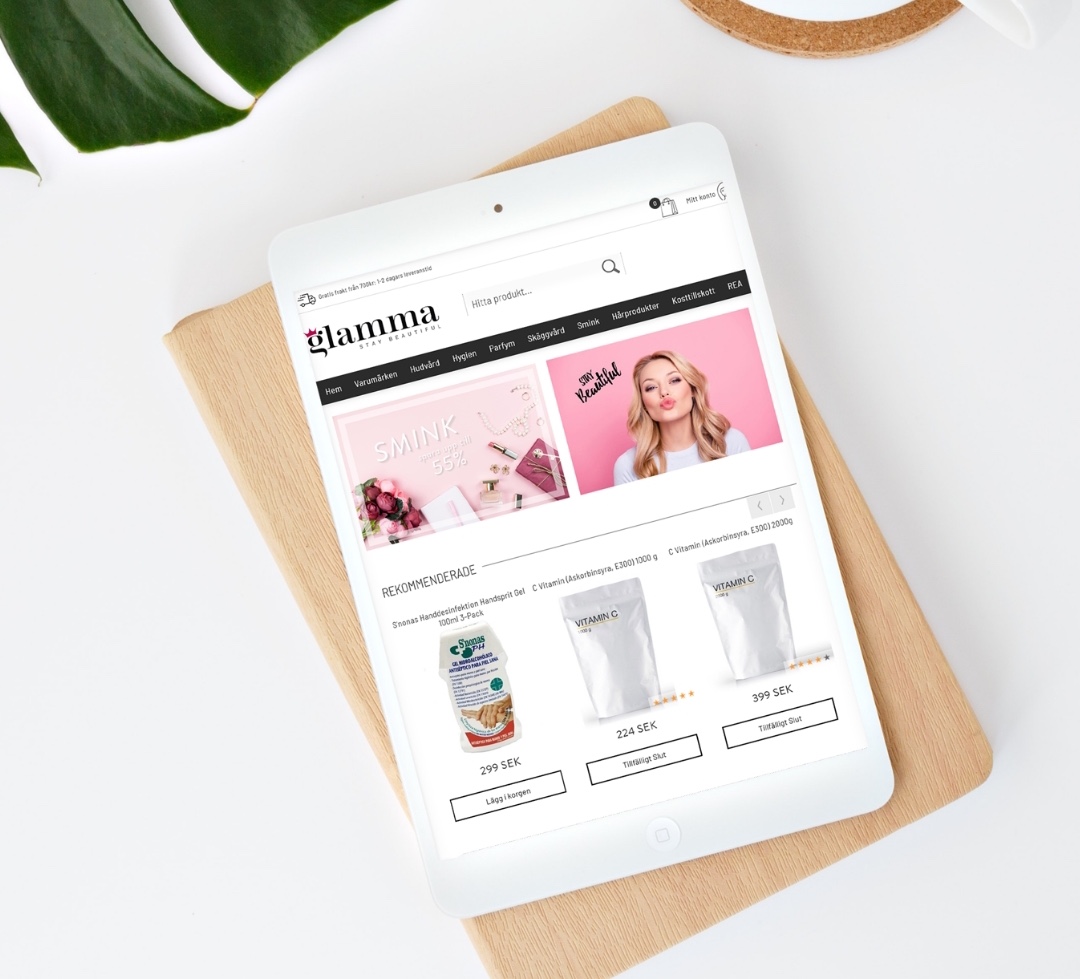 Before the digital transformation, customers had to go to a shop and ask the customer service to help them find what they need. Today everything is easier and you can find and buy exactly what you want without leaving home. What's more, thanks to personalization, eCommerce platforms are not only giving us an option to buy things online but also, they ensure we see offers that are relevant to us and things we are interested in.
eCommerce personalization in a nutshell
eCommerce personalization is a process of delivering personalized content, offers, and product recommendations based on visitors' previous actions, purchase history, demographics, and other personal data. Personalization aims to adjust the content to a customer's preferences to deliver unique and positive impressions about the brand. The impressions make customers see the platform as a valuable one hence they continue to use its services. As a result, the eCommerce platform gains more customers and successfully increases sales.
The process can take many forms
Personalization is not limited to several activities. It can be implemented in many forms that eventually show to a visitor we care about their experience and we treat them as an individual, not mass. Here are a few examples of the eCommerce personalization strategy.
Sending personalized email based on user behavior
Zalando sends customers an email to remind them they abandoned the shop cart with the chosen items. It's important to promote your platform also when a user left it.
Sorting products by interest level
Personalized search results are a secret ingredient to the success of Netflix. The platform algorithm always adjusts the series and movies to your preferences.
Show product recommendations below the product
Suggesting similar products below the chosen one is a proven technique used by Amazon. A section "People who bought this, also like:" encourages customers to take a look at other products that they should be interested in. It increases the chances of a customer buying more.
Why do we personalize experiences?
According to statistics, 74% of customers get frustrated when the displayed content is irrelevant to them. Such customers leave a website with the feeling there is nothing interesting or valuable in it. This is how companies lose their reach and revenues.
We personalize customer experiences to attract them to our business. People like to feel special and through personalization, we show them we know them and what they like. We also show them how we value their time and don't want to waste it on irrelevant products or services. The ultimate goal is to combine data collection, targeting, and machine-learning to influence visitor behavior with unprecedented depth and scale.
A recent study by Epsilon revealed that 80% of customers are more likely to buy from a company that takes care of personalized experiences. What's more, the data are reflected in actual revenues as brands notice on average a 20% increase in sales when implementing some form of personalization to their eCommerce platforms.
How it contributes to the success of a booking platform
Booking platforms, just like any eCommerce platform, strive to increase conversion. It means that all their actions serve one purpose – to make more people book the services via their platform. Booking systems that are intuitive, have a great design, and are credible can generate great results, however, personalization is the key to their success. By collecting data about customers, the company can adjust the type of offers displayed to each visitor, increasing the chances of making a reservation.
What happens when a booking platform doesn't apply personalization?
There were many cases when the content wasn't appealing to a customer to the point they resigned on the booking services of the platform. And there is nothing weird in it! Qubit's study revealed that around 75% of customers do their shopping on up to just 5 sites. However, only 16% of customers would stay loyal to the brand that stopped providing the expected quality of service.
Imagine you've already booked a trip to Hawai but the website keeps suggesting the Hawai trip in your recommendations. It's a bit annoying. Other times we see platforms that offer a 20% discount on a manicure to customers who have just left the salon with the fresh nails. They can't use the discount and they are frustrated they paid a regular price for the service. Those two are only examples of how not using personalization may affect the customer impression of your company. Personalization increases the conversion on a booking platform and contributes greatly to its final success.

We delivered a booking platform
Well-applied eCommerce personalization strategy can take a booking platform high up among the greatest competitors on the market. A good example can be our recent project Glamma which is a booking platform for beauty services combined with an online shop.
Glamma attracts customers by sending them personalized offers of beauty treatments and products. The booking platform enables users to register an account and store all their history of purchase and visits to beauty salons. This way the company knows what type of products or services would interest a given customer and can prepare an offer based on the customer's preferences. Providing the company with a platform that enables data collection of customers' online behavior, Glamma experienced a 75% conversion boost on their services.

What's the most important thing in marketing?
Consistency. That's why remember to use personalization on the booking desktop platform as well as on its mobile app. Taking into consideration that users' behavior is different on smartphones, companies have to carefully adjust the type of personalization they will apply. And also, here it's important to remember about the connection of data between both platforms as according to statistics, 66% of customers get annoyed when a company's shopping cart isn't connected to its mobile app.
Ending
The continuing progress in digitalization causes changes in customer behavior and expectations. Companies have to put in more effort to actually build their client base and show the value of their eCommerce platforms. That's why it is so important for booking platforms to deliver personalized experiences to customers. Only through such deliberate actions, they can keep the flow of new clients and achieve success on the market.